Richters of Palm Beach: Worth Avenue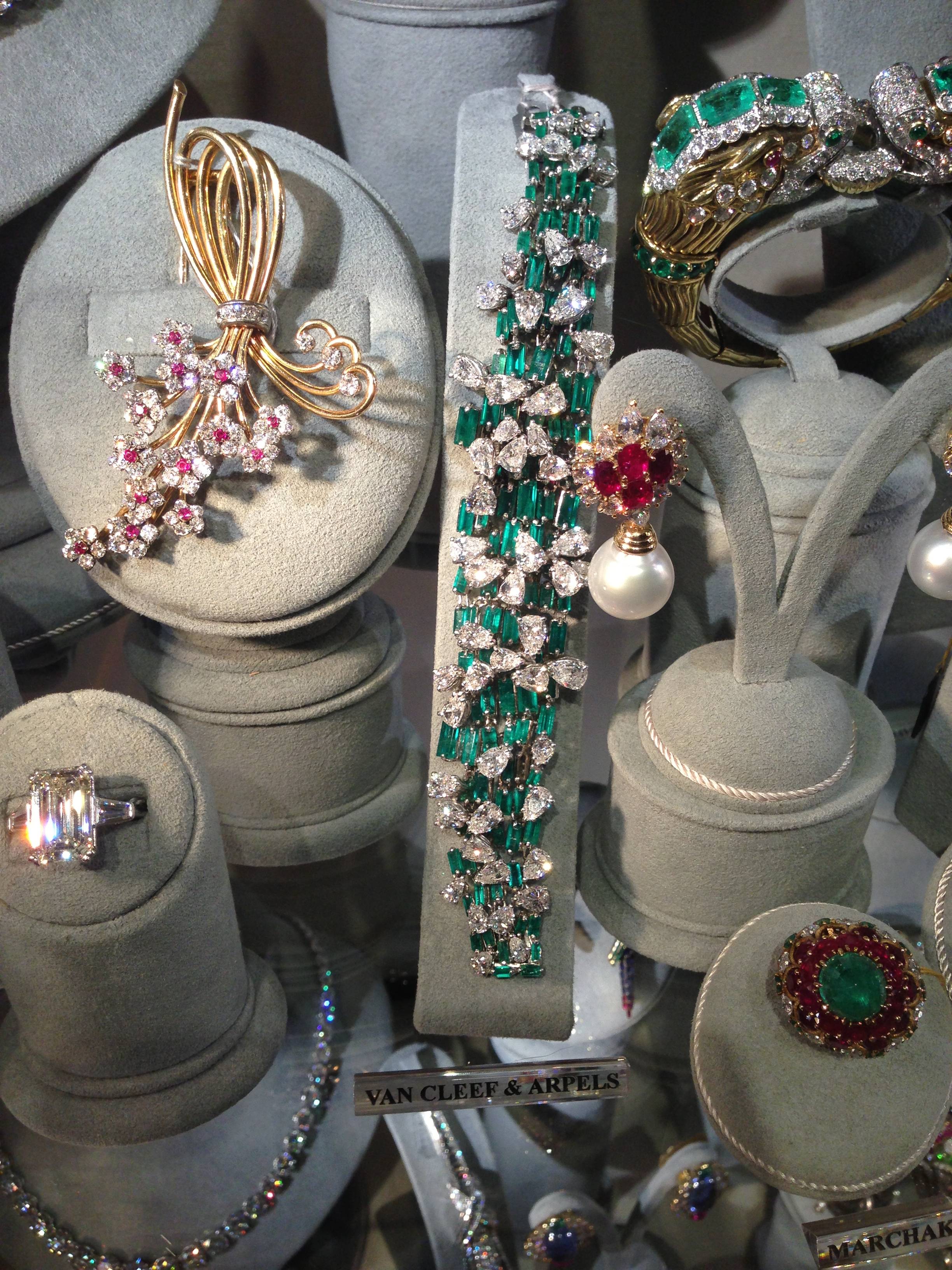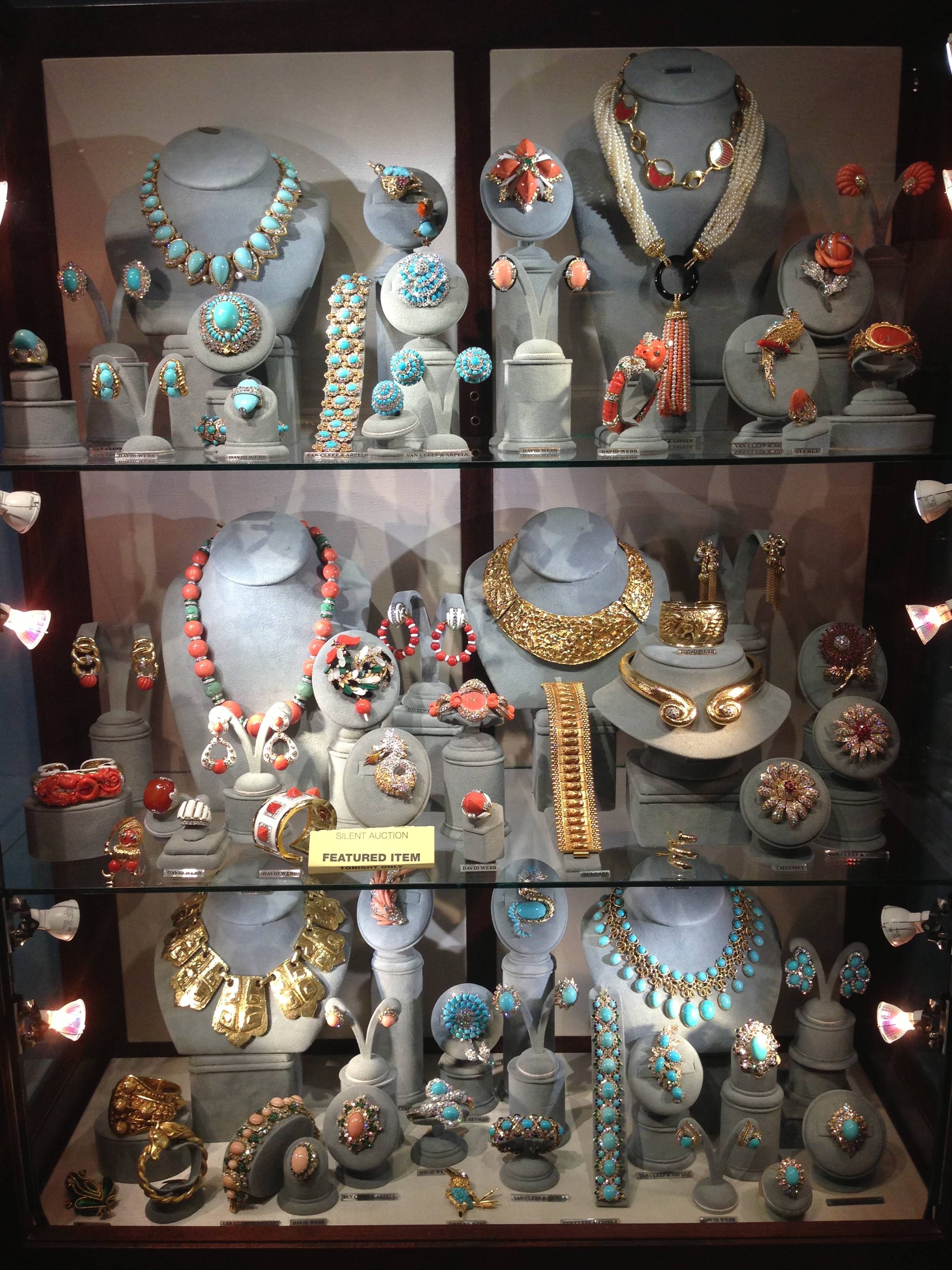 Richters of Palm Beach is an estate jewelry store Located on the luxurious Century Old Themed, Worth Ave. Richters specializes in buying and selling fancy gemstone beaded jewelry, diamond brooches, fancy colored diamonds and more. This company is known for its one of a kind jewels and is a well known name in the jewelry market. This store is presenting their most extravagant pieces at the Palm Beach Art, Jewelry and Antique Show in Palm Beach County. Some of their items were chunky coral and turquoise beaded necklaces, matching door knocker earrings, Yellow Gold choker necklaces and gemstone with diamond pins.
All of their items were set up so elegantly in their display cases. There was three levels of the most eye catching gems which were so intelligently placed to stop you in your tracks. The first level consisted of turquoise and coral pieces that ranged from matching earring and necklace sets to broad coral designed bangle bracelets. The second row consisted of the most magnificent gold jewelry that looked absolutely stunning on the manikins. The third row was a mixture of all the colored stones that were for sale which tied the whole display together!