Pre-owned Cartier? More like pre-loved Carti-YAY. Sorry, we had to. It's just that our gorgeous Cartier estate jewelry gets us really, really excited. And why shouldn't it? We have a ridiculous selection of the most jaw-dropping Cartier pieces ranging from rare, diamonds studded panthers to our most popular best seller of all time: pre-owned Cartier Love bracelets.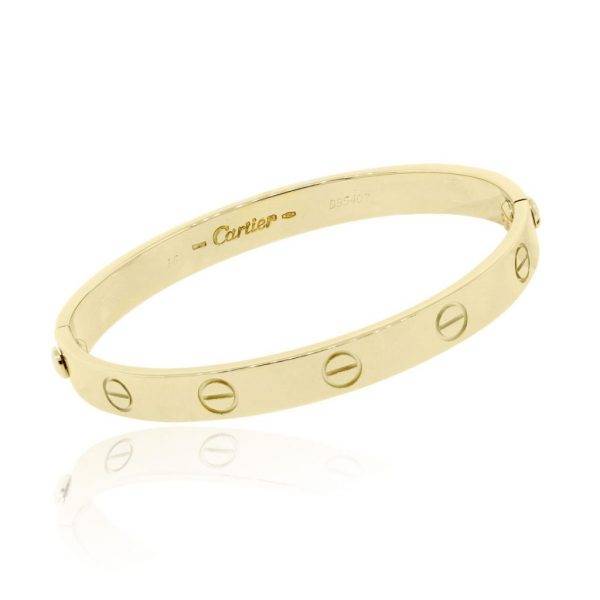 Cartier jewelry is made to last generations. Not just from you to your grandkids either . The oldest piece in Cartier's own archive collection dates to 1860. And you'll find thousands of pieces on the market from the ensuing 250 years. Some of them are authentic – many, unfortunately, are not.
At RLJ, we pride ourselves on our estate jewelry's authenticity, especially when it comes to major jewelers like Cartier – King of jewelers, jeweler of kings. The ubiquitous fakes from the initial run of Aldo Cipullo's Love bracelet are something we're wary of, and it's why we don't purchase or sell vintage Love bangles. They're too easy to replicate. We do, however, sell modern Love bracelets and new model Love bracelets – albeit quickly…like blink and you miss it. They're the hottest accessory in jewelry and ours usually stay in stock just long enough for us to slap a price tag on them. Sometimes they don't even make it that long!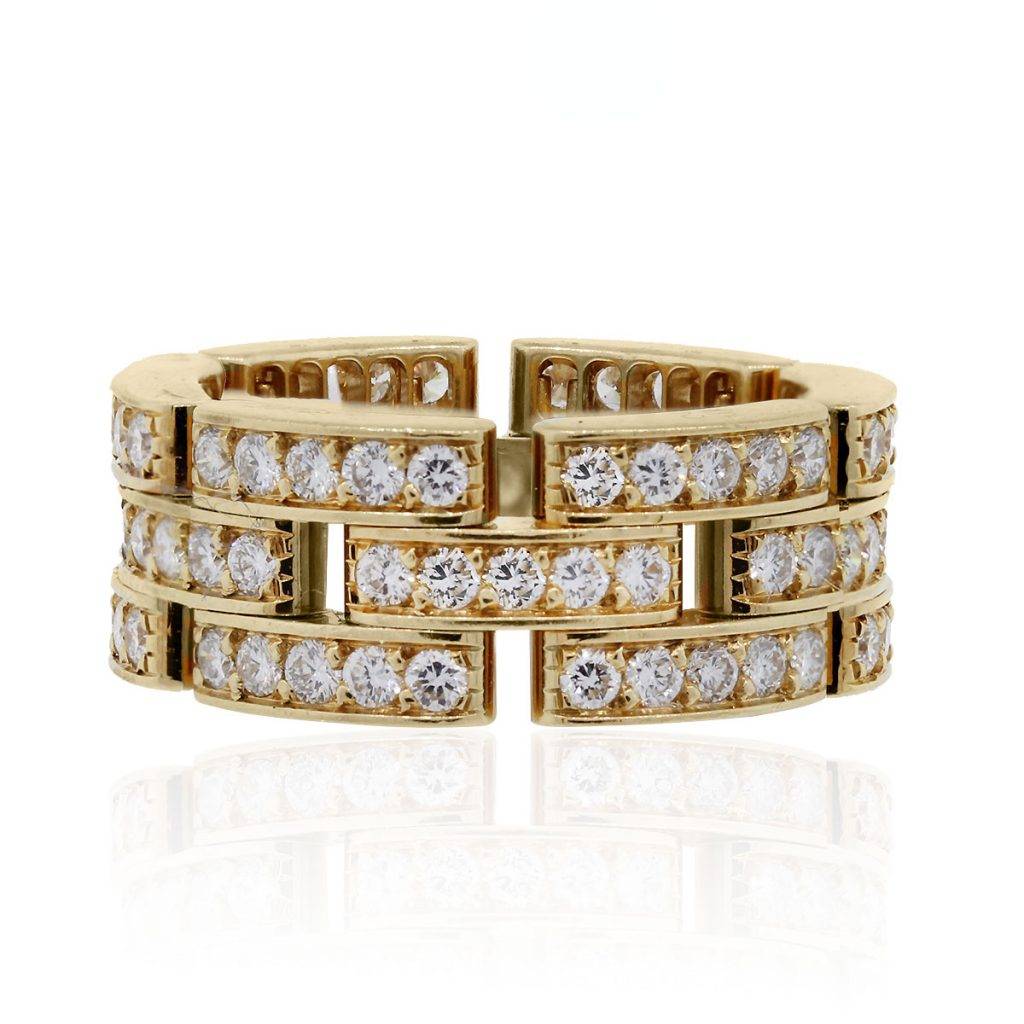 But we – and Cartier – are so much more than Love bracelets. Our pre-owned Cartier pieces are a collector's dream, with items from signature collections like Trinity and Meli Melo, plus rare finds you'd usually only score at auction (ahem, antique opera glasses?)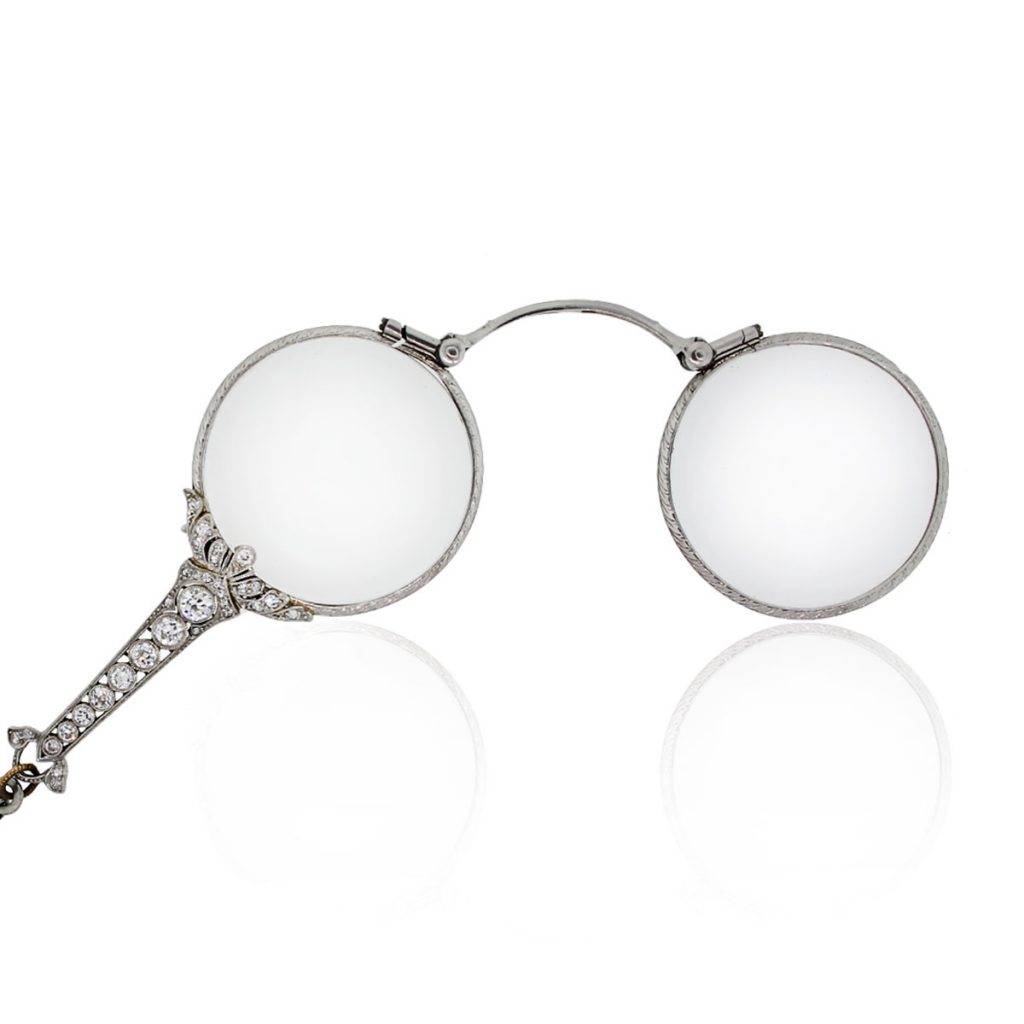 When we buy pre loved Cartier from sellers, we're looking for authenticity first and foremost. We don't require box and papers but we'll always pay more for an item with them. And if something is genuine and has the Cartier stamp, it's almost a sure bet that we'll make an offer. Unlike some of our other designer estate jewelry, we don't worry about having several of that item in inventory already. We know it'll find a new, loving home fast. And unlike our rare vintage and antique unsigned jewelry, it's not an issue for us if it's extremely unusual. Cartier beckons to our collectors (and we even count ourselves among the many devoted Cartier collectors!)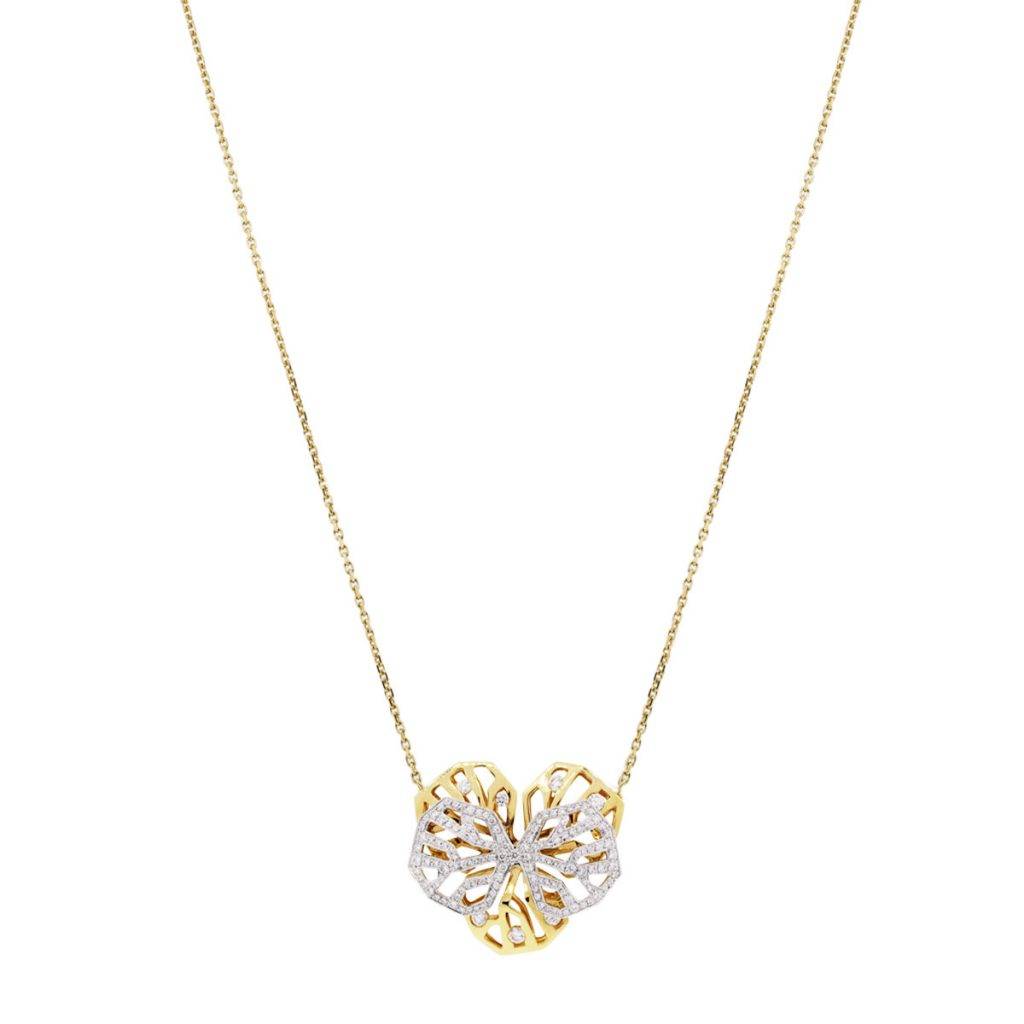 We'll address the Love bangles again (because we know it's what the people want!) When we have an opportunity to buy an authentic Love bracelet, we never think twice. We became famous for our authentic pre owned Cartier Love bracelets years ago, and since then we can't buy them fast enough. If we don't have your particular size, metal choice and diamond combination in stock – please give us a call or e-mail. We have a white-hot wait list that we use to call clients when they're glass slipper CROSSOUT perfect Love bracelet finally comes in. If you're willing to wait for a fantastic price, we're happy to add you.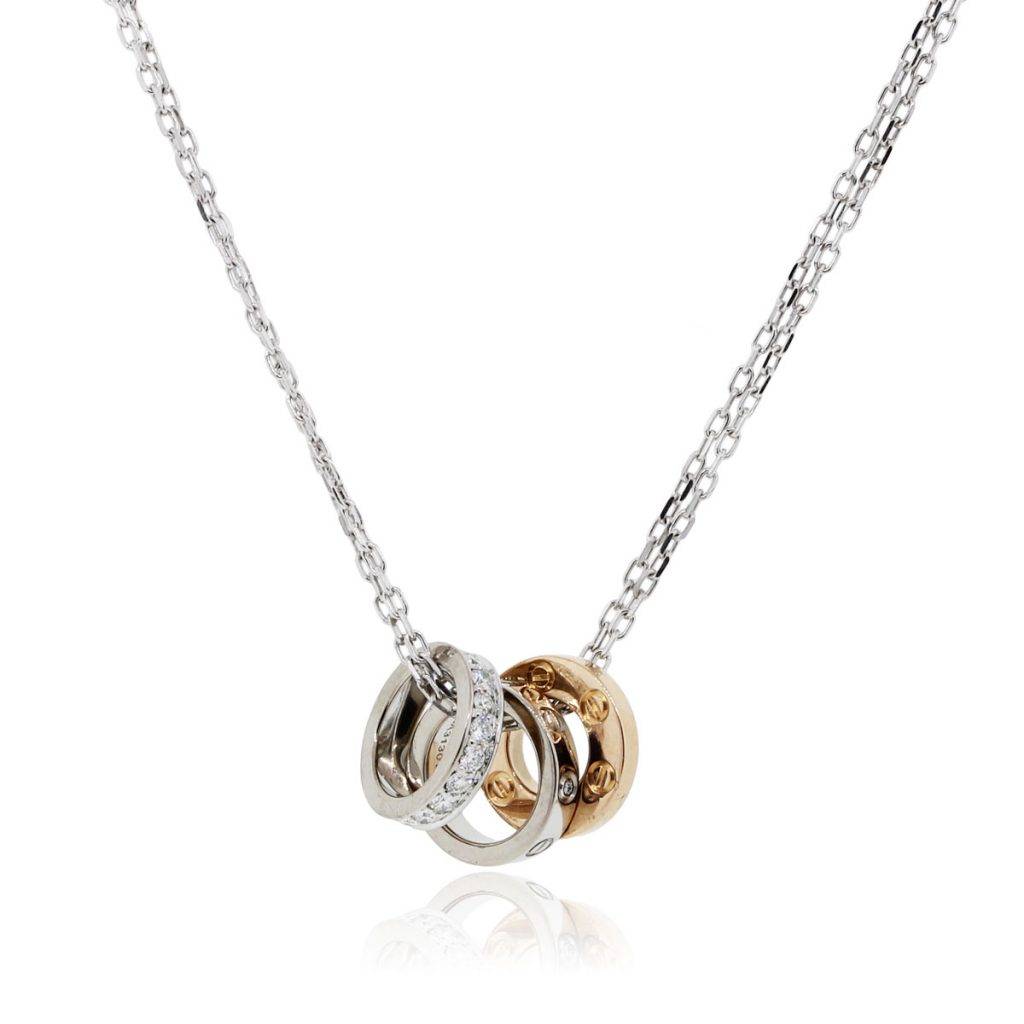 And our pre-owned Cartier jewelry is gorgeous, but it's not all we've got. You simply NEED to check out our beautiful Cartier watches. Again, they're all authentic, all pre-owned, and all expertly cared for and maintained by our staff of in-house, full time watchmakers.
We take Cartier seriously because we love it just as much as our clientele do.