Verragio Engagement Rings: What Makes Them Special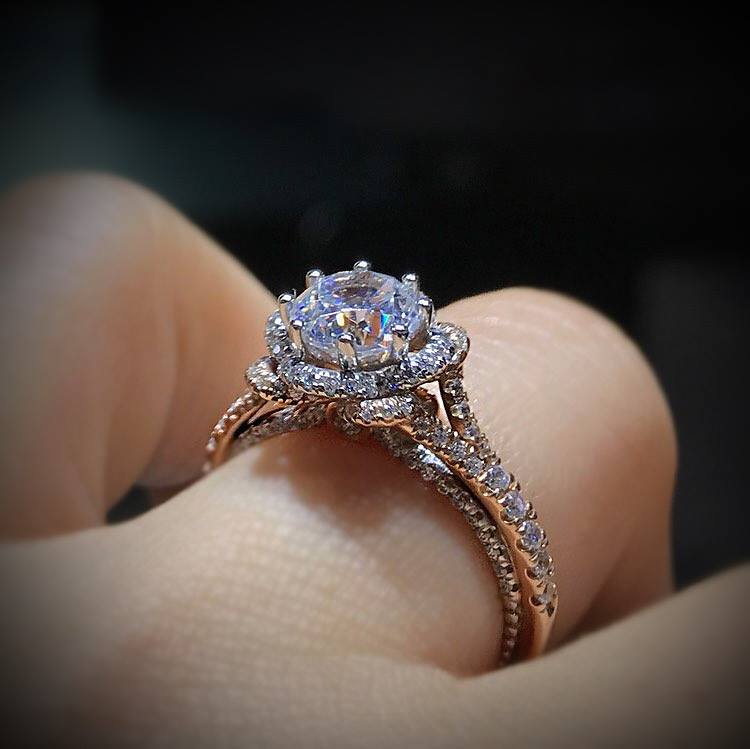 What makes Verragio engagement rings so special? The details. Every ring is crafted to represent the beauty of the woman who will wear it. Verragio rings are ultra-romantic, ornate, curvy, soft, and sparkly. With a woman's beauty serving as the inspiration for the entire brand (Mrs. Verragio herself inspired the very first ring), each collection interprets this in a different way.
The different lines of Verragio engagement rings reflect different aspects of feminine beauty, and every ring within those lines is different from the next. But every line has its own trademark characteristics that binds every setting together in a family style. Let's explore the hallmarks of the different Verragio collections.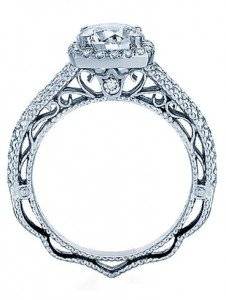 Venetian rings call to mind the opulence of the Venice Opera House. Think details, details details – drenched in diamonds. The ring's profile shows off lace scrollwork and an inner band of French beading that leads to a tapered diamond accent on the bottom of the ring.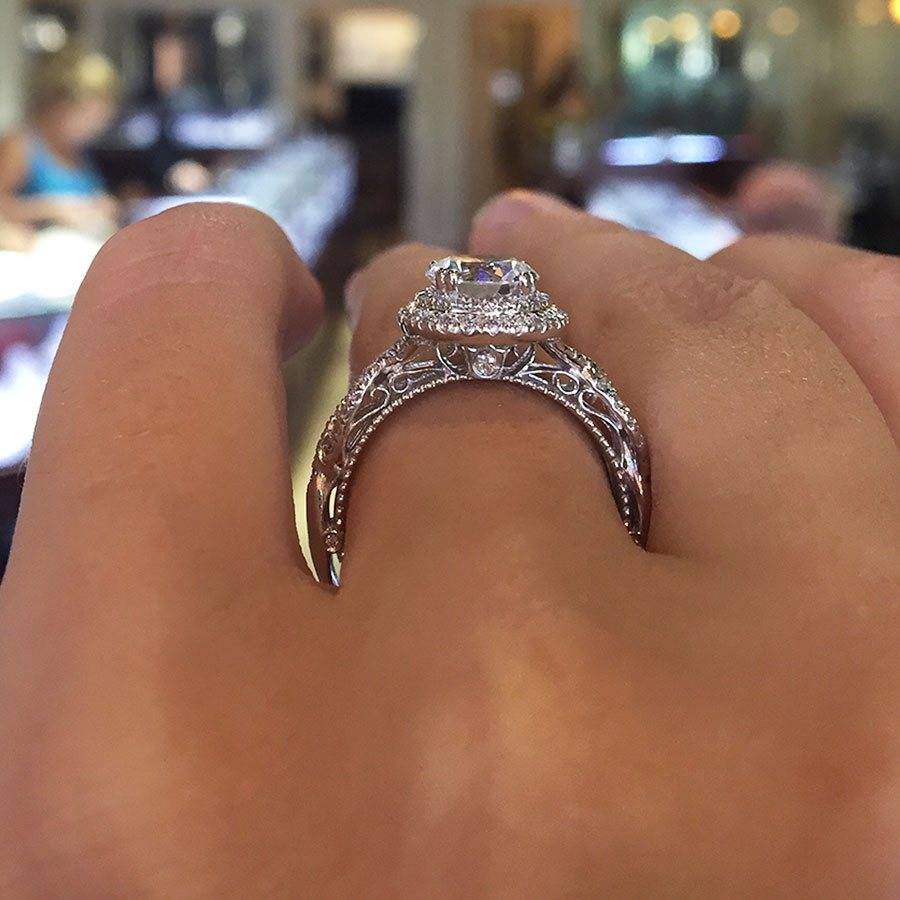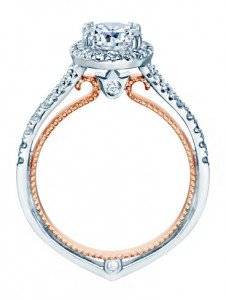 Couture rings are full of glamorous touches that "wow" when you look at the ring on your hand. Much of the detail is focused on the top view, but the profile is not neglected (never on a Verragio ring!) The tiara features diamond accents, and can be crafted in any color metal you like. These rings also have large French beading and a diamond-accented taper on the bottom.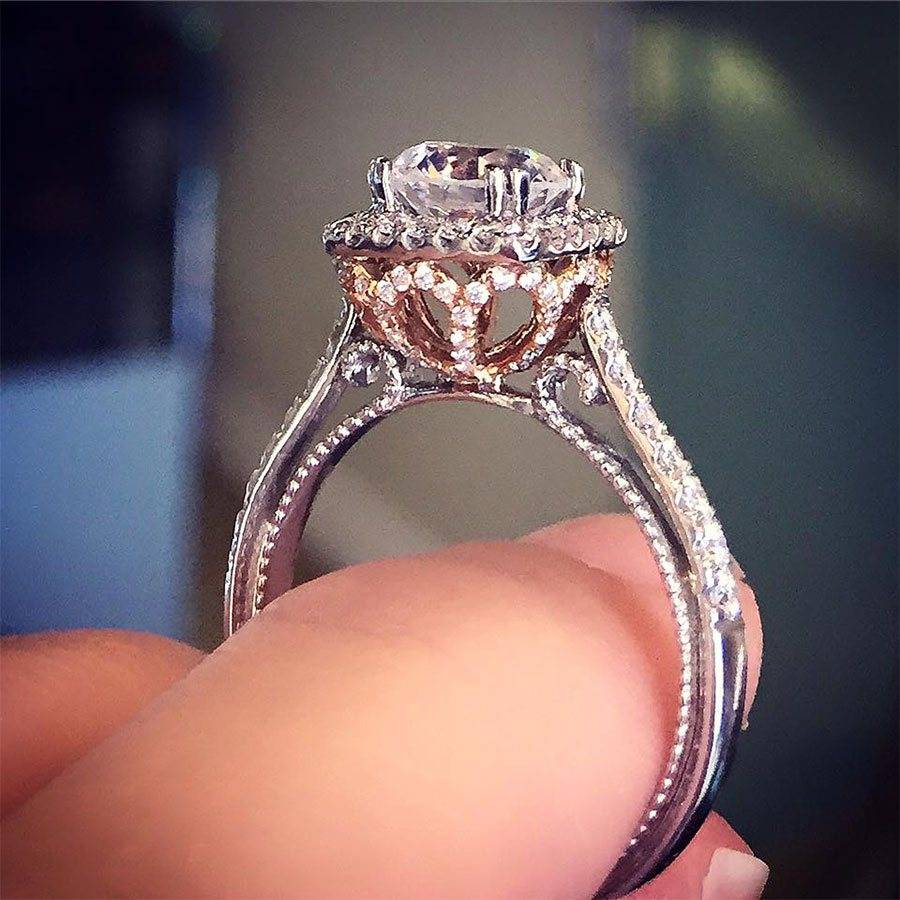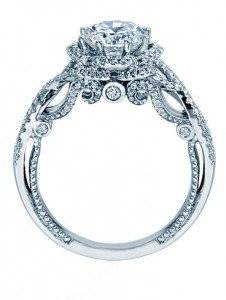 This is Verragio's trademark, original collection. Each ring has the Verragio emblem nestled into the tiara, where two micropave diamond scrolls kiss to meet a diamond studded "V".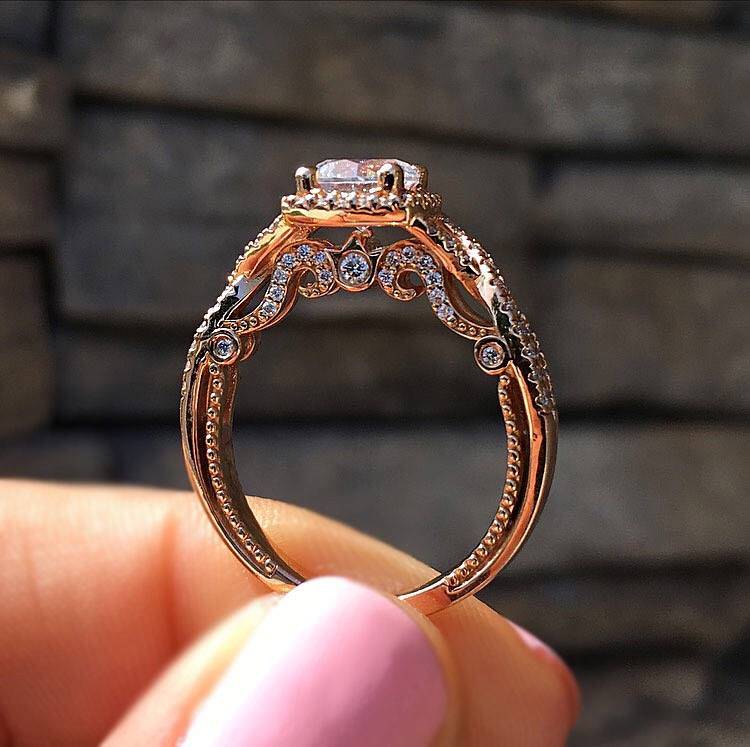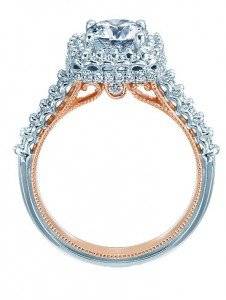 We love Verragio Classic engagement rings! They're the most affordable of the lines, and remain so by keeping the details pared back, but still gorgeous. Shared prong diamonds line the ring's shoulders and the interior features micro French beading and a micro-version of the Insignia crest.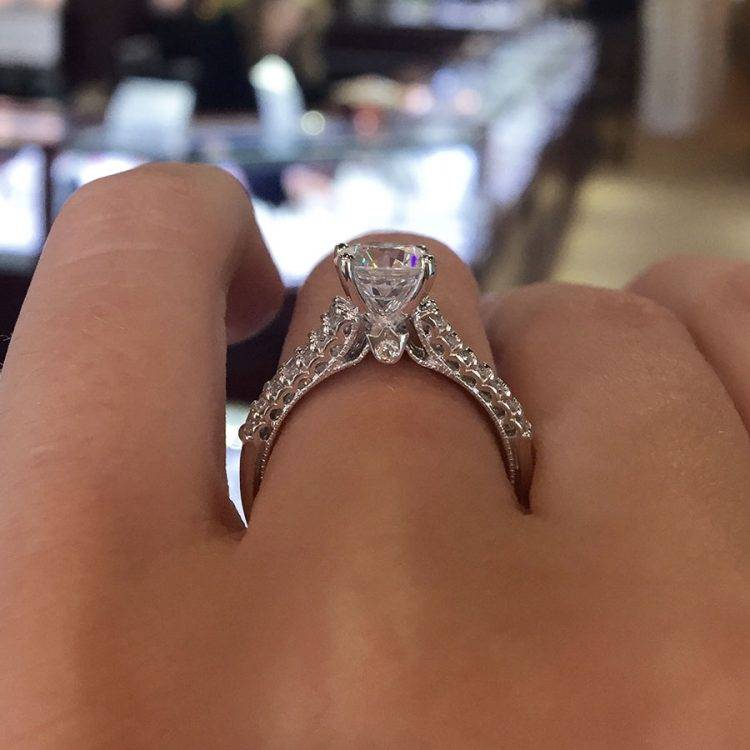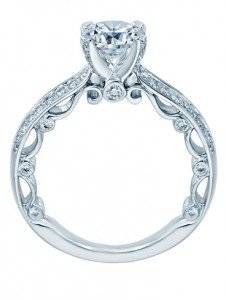 Paradiso's profiles are the most striking – individually set diamonds along the entire band have a dual purpose. 1) They add diamonds, so that means more bling, more flash, and another feature that makes your Verragio ring #UnlikeAnyOther. 2) The way the diamonds are set adds comfort in the form of airflow for your finger and a built in protection against spinning.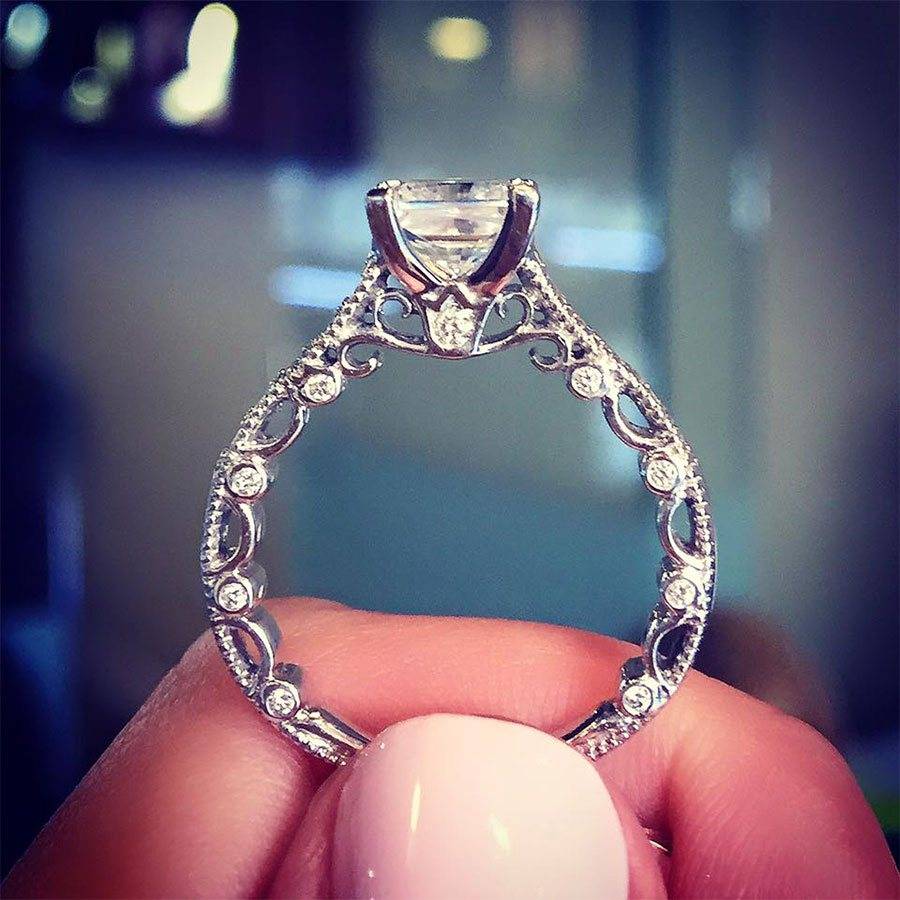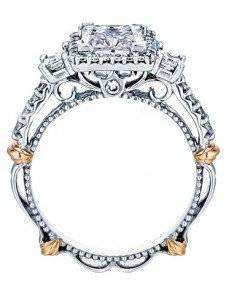 Oui, oui, we love Parisian! These beautiful rings are just downright sexy. Every Parisian ring features 4 garters that gather the inner and outer bands along the base of the ring. They look gorgeous in any of Verragio's metal options, but our favorite is a touch of rose gold on just these accents.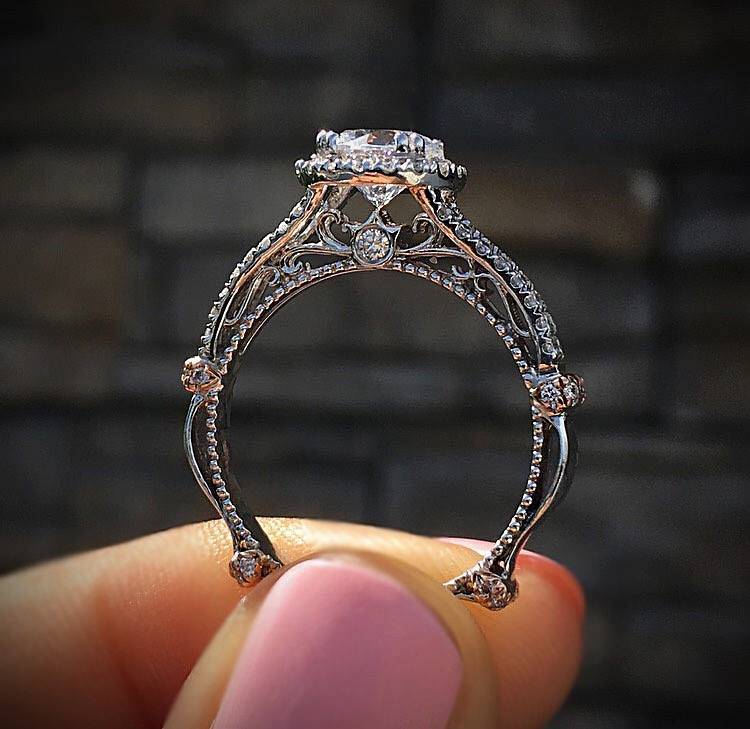 We'd be hard pressed to choose a favorite Verragio engagement ring collection, and luckily we don't have to. We feature each of these stunning lines proudly in our gorgeous showroom and our online showroom. You can customize our Verragio engagement rings however you'd like, and it's our job to make your dreams a reality. And with Verragio, we can assure you they're very sweet dreams.