We all want and value the finer things in life. And luxury accessories like Cartier high-end wristwatch present a great option. Our accessories allow us to create a put-together, complete look and feel. It gives any outfit we wear a little something extra. The accessories we choose can tell others about our sense of fashion and style. Accessories can also tell others about our lifestyle, our status, and even whether we are married or not.
This is why some people take great care in choosing their accessories. They want to make sure that the visual impression they put forth in the world matches their desires. Timepieces are a unique accessory in that they have both form and function. A Cartier high-end wristwatch looks amazing. It features the highest-quality materials and only the highest-grade diamonds. However, they are also incredibly precise and complex timepieces that are durable and reliable.
We All Need Quality Wristwatches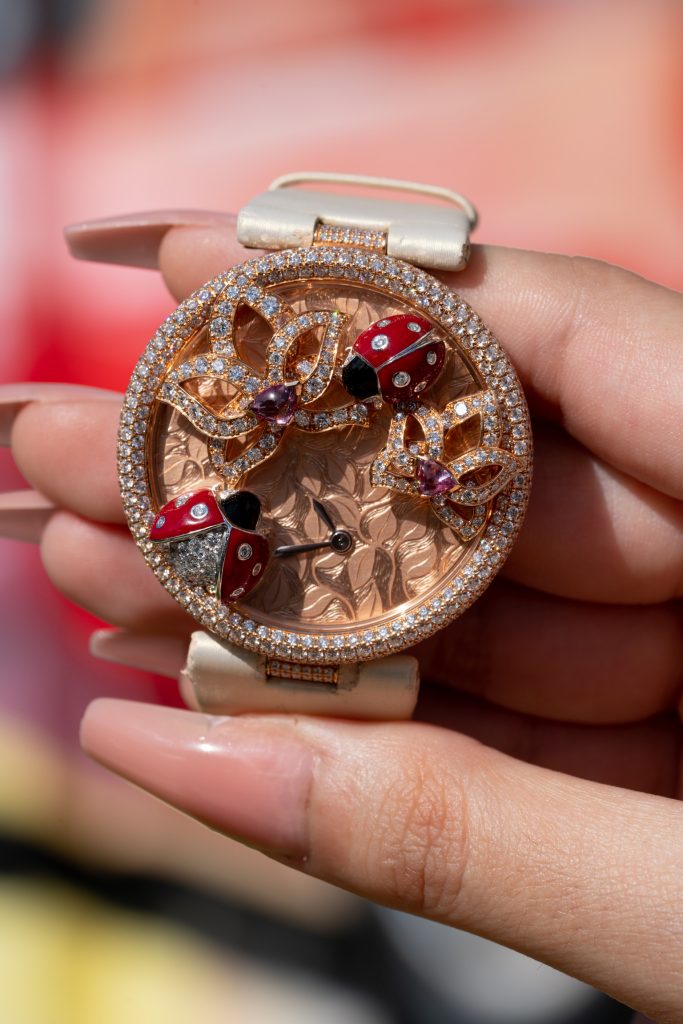 A quality watch is a great accessory and matches pretty much any style and works for any occasion. It is often an under-sung accessory. Too many people overlook the watch as a great option for a high-end accessory or feel they are the purview of men. But this is a mistake! Luxury watches look great on both men and women and come in a wide range of styles. This means that you can easily find a stunning, premium timepiece that both looks great and works incredibly well too.
Whether you like an understated style or bold, trendy fashions, you can easily find a Cartier high-end wristwatch for it. These watches may feature classic, simple lines, with an elegant diamond bezel. Or they may feature materials like mother of pearl.
Cartier High-End Wristwatch for Discerning Tastes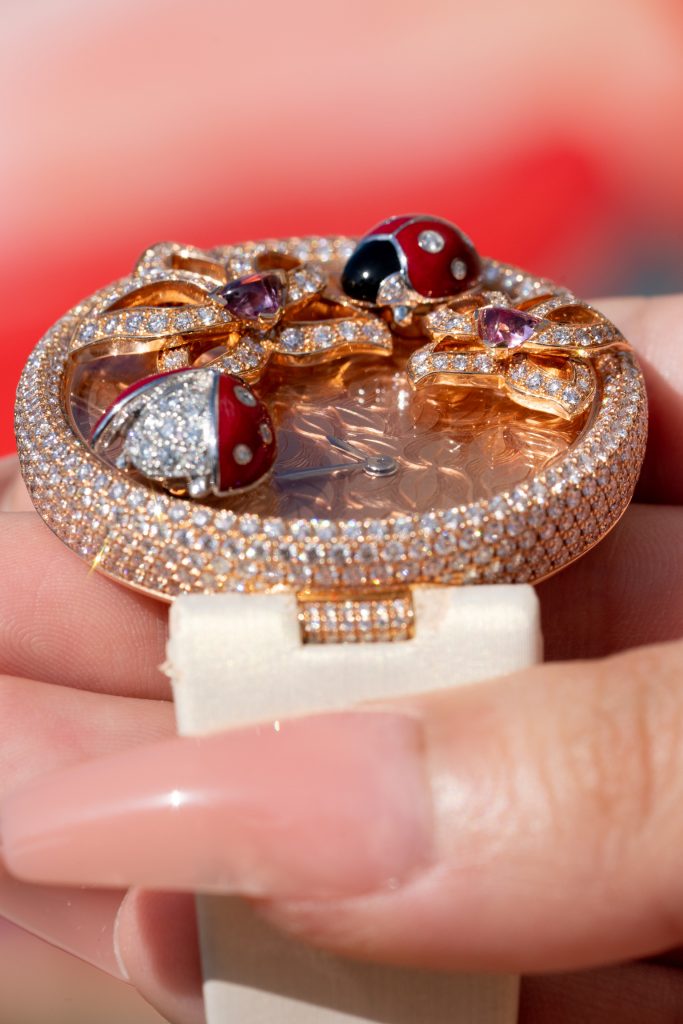 Regardless of fashion sense, lifestyle, and personality, many of us can agree that quality is worth the extra money. We want accessories that feature quality craftsmanship. We also want pieces that use only the finest materials. The thing is, you can see the quality with the naked eye. It is readily apparent when a watch is poorly made or uses inferior materials. Who wants a diamond watch with imperfect, cloudy, low-quality diamonds?
This is why Cartier high-end wristwatches are so popular. The company has a reputation for being incredibly discerning in its use of materials. They have a history of choosing only the best gemstones and purest metals for their jewelry. That explains why so many people swear by Cartier pieces of jewelry. These pieces of jewelry carry a long reputation for having excellent design, precision, and craftsmanship. No matter what type of jewelry you buy from this company, you can be sure of its quality.
The Cartier Brand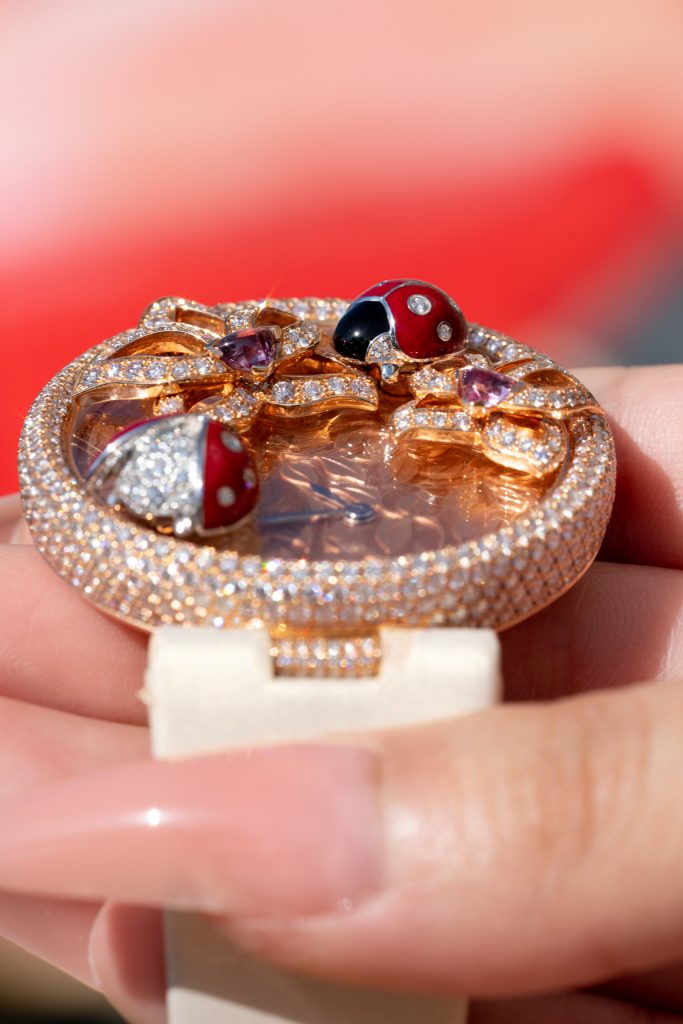 Cartier has become a really popular brand for a wide range of jewelry styles. People may be less familiar with the fact that they also make watches. As stunning as any of their rings, bracelets, or necklaces are, their watches are equally stunning. They make a great option for a signature piece of jewelry or a piece you bring out on special occasions.
Whether you like clean lines and classic design elements, or you like things a bit bolder or edgier, Cartier has options that will suit these needs and more. From bold, eye-catching watches that feature many carats of quality diamonds, to more classic designs that feature a diamond bezel, you can find something that will work with your lifestyle, fashion sense, and personality.
The brand has a strong association with glamour, quality, and Haute fashion. This is why it continues to be so popular in high society.
Tracing the History of Cartier
Cartier is a name that we associate with high class, glamour, and the upper echelons of society. This company is a French producer of a range of luxury goods that saw its foundation in Paris in 1847. The company's founder, Louis-Francois Cartier and is still one of the premier jewelry makers in the world.
The company sells a wide range of luxury jewelry, from necklaces to watches to earrings. The company has such a deep connection with a high society that it is often a royal favorite. Cartier, in its long history, has seen its pieces feature in multiple royal households. During the coronation of King Edward VII, Cartier would provide numerous tiaras and other pieces.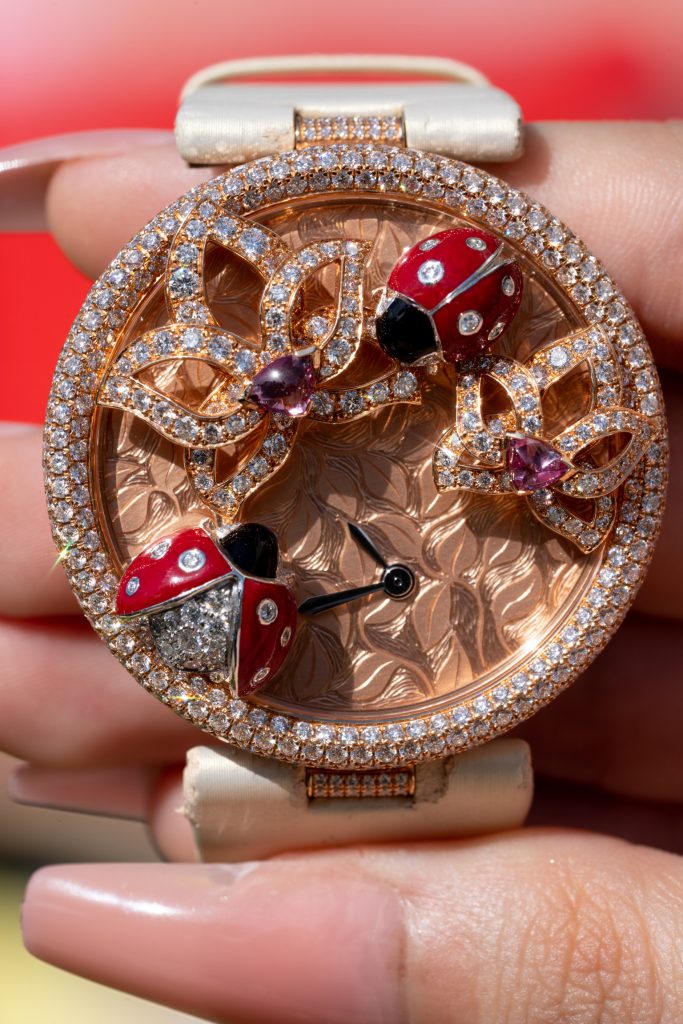 Royalty from around the world has a love for Cartier pieces and the connection remains to this day. It is one of the brands that we most associate with the highest tiers of society. This is because they have sought to cultivate a reputation for quality, design, and the use of the highest quality materials available.
One of the first pieces the company would introduce is the Santos wristwatch. This is still a popular timepiece to this day. Since the company's inception, they continue to innovate and push the line on what is possible, while always keeping a focus on quality and good design.
While the company makes a range of other fine jewelry, there is an emphasis on timepieces. These are watches that artfully combine form and function. The company sources the finest movements from companies around the world. And they seek to make what is generally a humble accessory a high fashion accessory.
Cartier High-end Wristwatch: Outstanding in Every Sense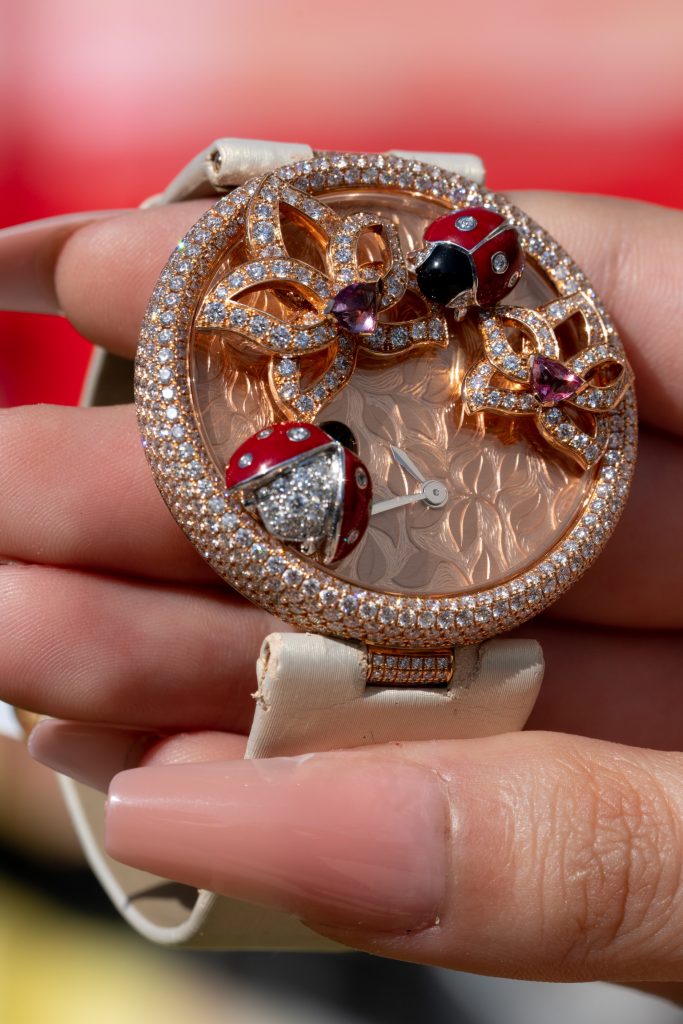 From classic, traditional design elements that feature high-grade diamonds that encircle the bezel of the watch, to blinged-out watches, you can find something that fits your tastes.
As the history of Cartier implies, their diamond watches are among the finest in the world. You can find watches that feature diamonds in a range of different lines by the company. These lines will have a different look and feel and will work best with different styles.
From classic, traditional design elements that feature high-grade diamonds that encircle the bezel of the watch, to blinged-out watches, you can find something that fits your tastes.
Some lines have more traditional, classic design elements. Things such as a classic leather bracelet with a slim profile may be the element that sets this line apart from others. However, while there is a focus on classic, timeless design elements, that doesn't mean stodgy. Cartier also offers bolder, trendier options that are perfect for those with a modern, edgy sense of style.
Some of their diamond watches feature diamonds that encrust the entirety of the watch. This means that the bezel of the watch and the bracelet will be entirely diamonds. From traditional round-cut diamonds to micro pave diamonds, these watches will feature a range of sizes and shapes.
The dials of the watches may also feature unique materials like mother of pearl. This gives the watch a truly unique, bold look and feels that is perfect for trendier dressers.
The focus on the quality of design, the precision of design elements, and an unwavering commitment to quality are part of why the company continues to have such a great reputation. Cartier continues to innovate and launch new lines of watches and other types of high-end jewelry.
Qualities in Cartier Watches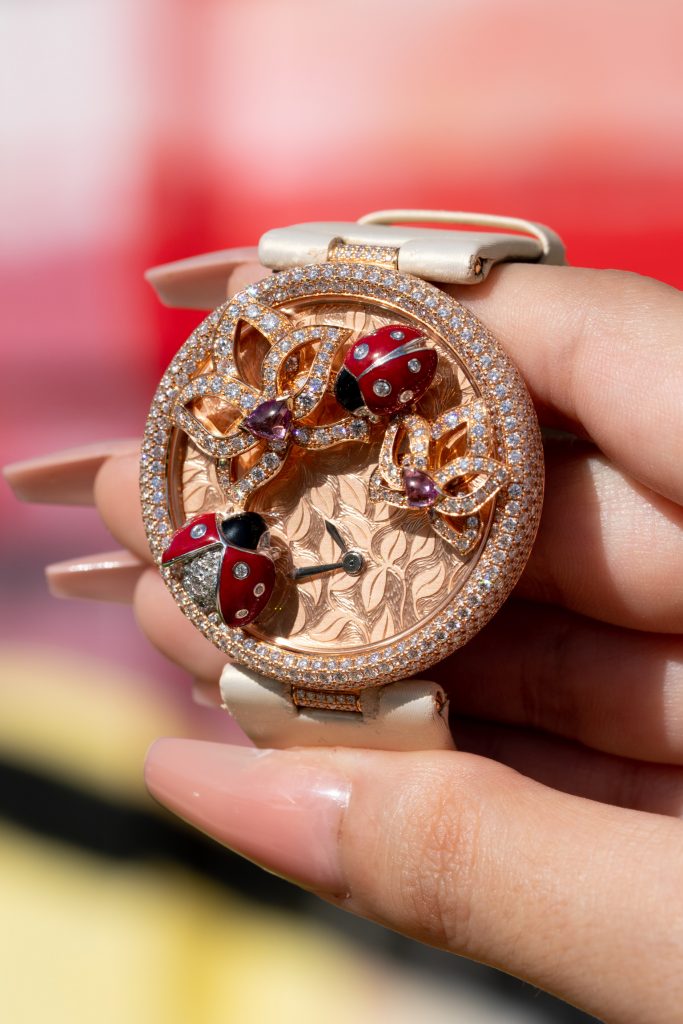 Styled for Glam
It is easy to see why a brand that has a strong association is also one of the most popular brands for the discerning among us. These are some of the highest-end watches you can find and they feature craftsmanship that is hard to match. Every detail of the watch is subject to scrutiny in both the design and construction processes. All materials that feature in these watches must meet rigorous standards of purity and quality.
This is why people trust the brand. They have a long history of and continue to lead the charge in elegant design and the use of only the finest materials. Cartier watches are versatile, look great with a wide range of styles, and are suitable for pretty much any occasion.
Whether you're spending the day at the office, a night out with friends, or are just lounging around in casual clothing, a Cartier high-end wristwatch will take your look to a whole new level of glamour and elegance.
Traditional design elements meet quality materials to create some of the most beautiful timepieces that are available on the market. Do you want a diamond watch that is demure and unassuming? Or do you want something bold that is sure to catch the eye of anyone who sees it? Cartier has an option for you.
From clean lines to sparkly eye-catchers, these watches combine form and function into stunning timepieces that are also works of art.
Grade Design and Detailed Precision
While Cartier does not make the inner workings of their watches themselves, they source these pieces from the finest watchmakers in the world. The movements that feature in these watches are some of the most cutting-edge available in the world. The idea is to create a timepiece that works great and looks amazing as well. They make reliable timepieces that can stand the test of time.
However, it should be noted that any jewelry that features a lot of diamonds can be more prone to damage and may not be the best option for people with really active lifestyles. Or, if you do have an active lifestyle, pieces like this are better for special occasions.
You can be sure that a Cartier watch will provide accurate and reliable timekeeping. The cutting-edge inner workings of these watches are feats of design and engineering. And the craftsmanship of the watch as a whole is some of the best you'll find in the world. The jewelers have a ton of experience working with a wide range of metals and gemstones.
They seek to create a range of different designs that meet the tastes of people across the breadth of fashion styles. From classic, timeless, elegant designs that never go out of fashion, to bold, eye-catching pieces that are great for the bolder among us, Cartier continues to excel.
Varieties for Everyone
One of the great things about Cartier is that they have a wide range of watch designs. There are multiple popular lines, from the Santos to the Pasha. Within these lines, you can find pieces that feature a wide range of materials. Each line has a different look and feel and will suit the needs of those of an array of tastes and styles.
They use only the finest metals and have options such as white gold, yellow gold, rose gold, platinum, stainless steel, and more. You can find options that have all-metal bracelets or those that feature a rubber or leather strap. The material you choose for the strap can have a profound impact on the look and feel of the watch as a whole. There are different bracelet options in most lines of Cartier watches, including diamond watches.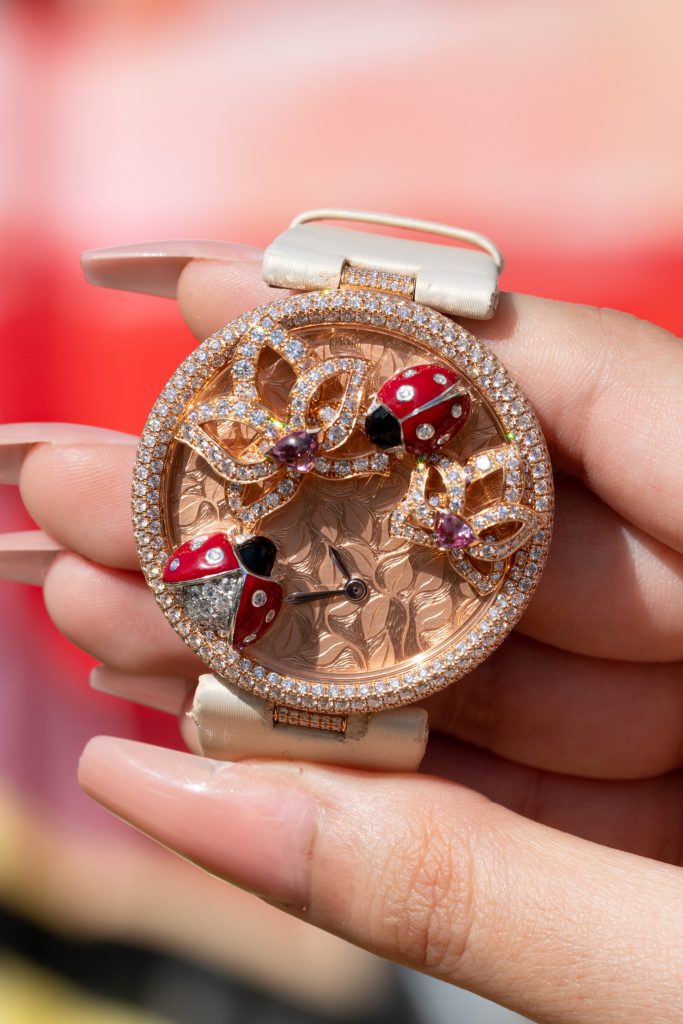 Speaking of diamonds, Cartier uses only the finest-quality gemstones in their jewelry. They have an affinity for diamonds and use only the highest-grade diamonds that have the certifications we know and trust. They don't only use diamonds. The company uses a wide array of fine gemstones in the creation of its accessories. Buyers hand-select every gemstone and the stones must meet incredibly high standards of quality.
Conclusion: A Cartier Watch is Worth Considering
A high-end timepiece is a great accessory for both men and women. And nobody makes high-end watches quite like Cartier. The company has been operating since the 1800s and has had an association with high-quality and precision design since its inception.
Early on, the company would develop an association with the upper classes of society, including royalty. Numerous royal houses would commission the company to make tiaras and other pieces for their royal courts.
Flash forward to today and the company still services the highest classes of society. They maintain their reputation for the finest craftsmanship and the selection of only the finest materials available. They create stunning works of art that are precise, elegant, and eye-catching.
The company has a range of watch lines that feature different design elements that give the pieces very different looks and feel. From classic lines and traditional design to bold, eye-catching pieces that have diamonds that cover the entirety of the watch, the company has options.
Meta Description
Key Phrases