Jewelry Boosted by Classic Trunk in Louis Vuitton Emprise Video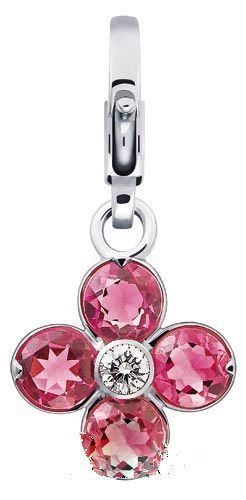 In their latest marketing reach, classic French designer, Louis Vuitton released social media videos that have much of the fashion world buzzing. Unlike straightforward advertisements that focus primarily on the pieces, this new promotion for the designer's Emprise collection of jewelry and watches barely shows the jewelry at all. Instead, the entire advertisement focuses on their classic trunk design.
We think this is both a bold statement and an ingenious one. Louis Vuitton's excellence in craftsmanship is well known. There's really no need to tell us how well made their pieces are, it goes without saying.
Creating Style and Brand
You probably know Louis Vuitton for their hallmark style of including the LV monogram in the design of their purses, luggage, and accessories. The company actually started using a pattern that bore the words "marque L. Vuitton déposée" in 1888 – basically that translates to L. Vuitton registered trademark and the design was meant to combat all of the imitation luggage that sprung up after Louis Vuitton released his stackable cases. These original cases were designed so well, that other cases were springing up, bearing the same look but not the same attention to detail. The company sought to make sure that their products stood on their own. One of the main reasons this designer is still known for excellent craftsmanship – their products stand the test of time in quality and care in detail.
The flower and monogram pattern that most people know as a symbol of the brand and design made its first appearance on their Monogram Canvas line launched in 1896. Today designers might include their initials, names, monograms or certain symbols as a design and branding tool to get people talking about their products. Louis Vuitton's line started using theirs to thwart imitations, but the look remains an icon more than 100 years later.
What About the Jewelry?
All of the Louis Vuitton Jewelry is intricately crafted. The designs are representative of the brand, including charms that look like their signature handbags and diamond earrings bearing the foil floral designs they're known for in other accessories.
The quality is what you would expect from this designer, and the price is what you'd expect as well. With Louis Vuitton, what you're really buying is a status symbol. Part of the beauty is in the label, and when you wear a Louis Vuitton piece, not only will you feel opulent, everyone who sees it will share that opinion.
Watch aficionados traditionally disregarded Louis Vuitton as a designer brand simply for looks. Of course, true watch collectors are looking for manufacturers who've earned excellency and recognition in that small niche industry. However, in recent years, LV brought its manufacturing of timepieces in house, meaning their movements are being created by a team dedicated to the brand. The watches are beautiful, there's no denying that. They also appear to have developed intricate and reliable movements that are likely to please even the most snobbish watch collector.
Taking their line into the future, Louis Vuitton remains true to its roots of fine craftsmanship.