Travel Tuesday's Where//Wear: Lake Retba, Senegal
Welcome back to Travel Tuesday! We're thoroughly infected with the Travel Bug at Raymond Lee Jewelers, and our globe trotting adventures don't end with all of the jewelry shows we attend. When wanderlust kicks in, and our minds start to drift, here's a sampling of Where we've gone/what we'll Wear.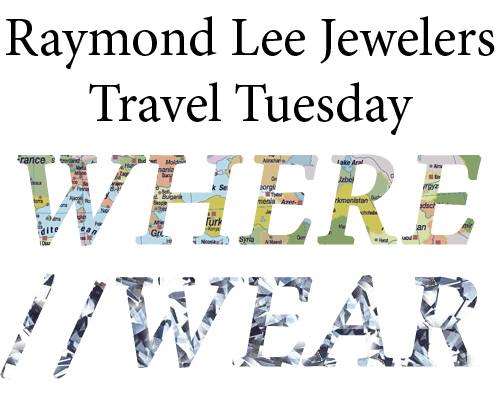 Today's Travel Tuesday destination is whimsical, mystical and perfect for an afternoon dip. Lake Retba in Senegal, Africa is a naturally pink body of water also known as Lac Rose. The lake has an extremely high salt content meaning a) you can float in in and b) very few organisms can survive. But one creature's nightmare is another's bubblegum dream, and the algae Dunaliella salina thrives in Lake Retba, giving it its trademark pink hue.

The dreamy pink lake has us ready to jet off to Sengal, but it also has the color pink on our minds. Luckily, Shopbop is hosting a massive end of summer sale with plenty of pink to fill your shopping bag. And when the deals are this great, it leaves us wanting more deals – of course we don't have to look very far. The RLJ online showroom has plenty of pink gold Cartier at a fraction of retail and we've added the perfect pink Chanel purse from the preowned luxury handbag shop.
Daftbird Striped Lowback Tank
J Brand 811 neon pink skinny jeans
Pink gold and ruby flower earrings
Pink gold Cartier ring
CHANEL pink quilted handbag
Modern Vintage python color blocked sandals