Highlight: John Hardy Jewelry
Founded by it's namesake in 1975, John Hardy Jewelry is an incredibly sustainable luxury jewelry brand. Known primarily for the company's Asian-inspired designs, John Hardy's initial inspiration came from a 1970s trip to Bali where he was amazed and interested in 'the island's jewelry making traditions.'
"John Hardy is known for its designs in sterling silver and for using traditional Balinese jewelry-making techniques and patterns to create modern pieces."
This multinational green corporation is coming out with fantastic collections and designs every season. While it's considered a luxury jeweler, John Hardy's designs often cost far less than other contenders in the market place.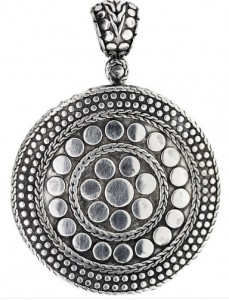 Take a look at this incredible Dot Collection Nuansa Medium Pendant. Worn artfully around the neck matched with a plunging neckline, this pendant truly brings the focal point to the neck and upper chest area. The circle embellishments are traditional in many Asian-inspired jewelry designs.
This Silver and 18k gold White Topaz ring is an incredible ladies piece—making a bold statement with a somewhat masculine looking ring that also screams femininity.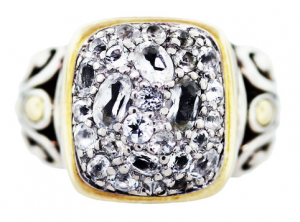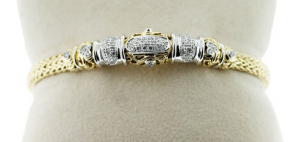 This John Hardy 18k gold and diamond woven bracelet truly shows the detail of the Balinese jewelry-making technique and accents the wrist incredibly well.
John Hardy jewelry is worth putting on your shopping list this holiday season. The intricate designs and craftsmanship are unparalleled—while no other luxury brand stays true to the Balinese roots the same as John Hardy Jewelry.