All of the choices for your wedding are important and some are arguably very, very difficult. Making choices on everything from the venue to the food to the color schemes takes extensive time and conisderation. The most important of all of these is ofcourse the guest list. These are the people who you will call upon to joing you in celebrating your love and commitment. Many travel long and far distances and there are those few that invest a great deal of time and effort in helping you prepare. Those select few that you choose to have standing by your side in that big moment, they are your bridal party. It is ofcourse customary and a joy to bring together those special people for a day of pampering, a party and usually to present them with a few gifts.
We at Raymond Lee Jewelers believe that those gifts can be pieces of jewelry to be worn at your wedding and forever more. That is why we have selected a few pieces that translate well from your special occassion to daily life. These jewelry items are great ways to show your gratitude for your bridal party and have everyone looking gorgeous at your ceremony. Here are some of the pieces we reccommend for your bridesmaids and groomsmen, and of course some special somethings for your Maid of Honor and Best Man.
For the Bridesmaids
Depending on the size of your wedding and how easily you can select a few of the most important people in your life the number of bridesmaids in your bridal party will vary wildly. There are brides who choose just two or three women to be their bridesmaids but others feel they want several of their closest family and friends to be by the altar when they say their vows. Either way it is important to show your appreciation for these women and what better way than with a little present? Jewelry is a refined and not necessarily over budget idea for bridesmaid's gifts. Plus this gives you the opportunity to make sure your bridesmaids personalities shine through giving them each a unique gift to wear at your wedding.  Of course if you prefer uniformity your gift can also be the same amongst all your girls.
Here we have some options for your bridesmaids including bracelets, earrings, necklaces and pendants. They are great meaningful gifts that they can all appreciate even years and years after your big day.
Bracelets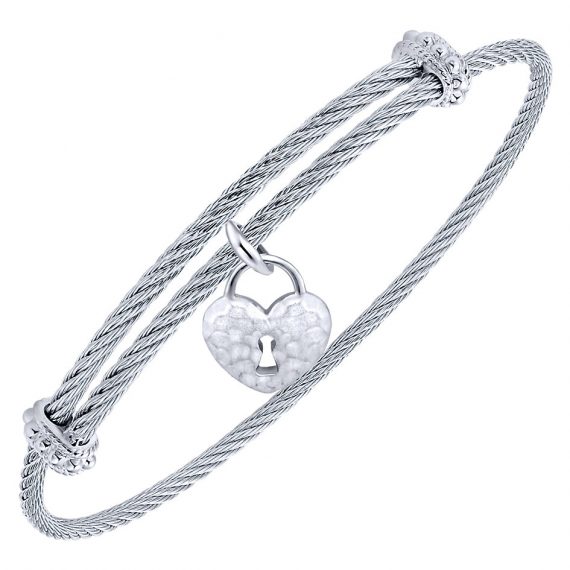 First, a simple and roped style steel and silver Steel My Heart Gabriel & Co. charm bangle. This lovely delicate bangle features a single hammered charm in the shape of a heart lock.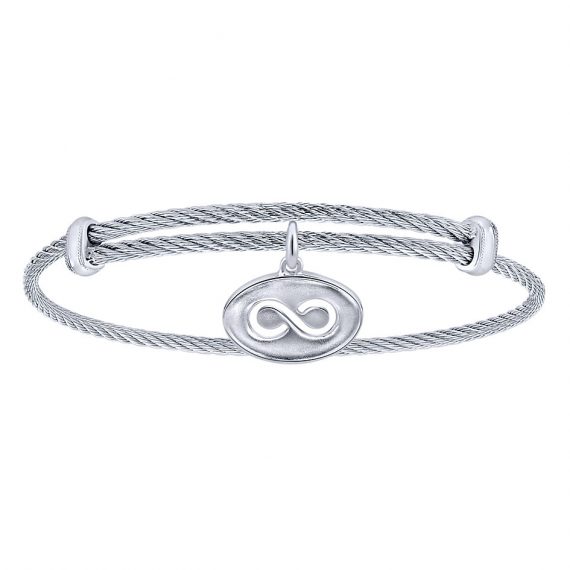 Another, option of the Gabriel & Co. silver and steel charm bangles is this one featuring the infinity symbol. You can get creative and find the perfect charm for each one of your bridesmaids or choose one that will remind them all of your special day.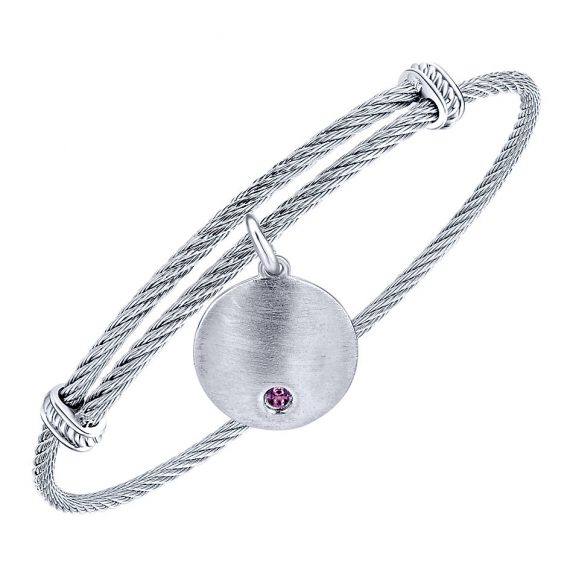 Finally, a Gabriel & Co. charm bangle with a gem accent! This one features a single amethyst accent at the center of the charm in this Steel My Heart Charm Bangle.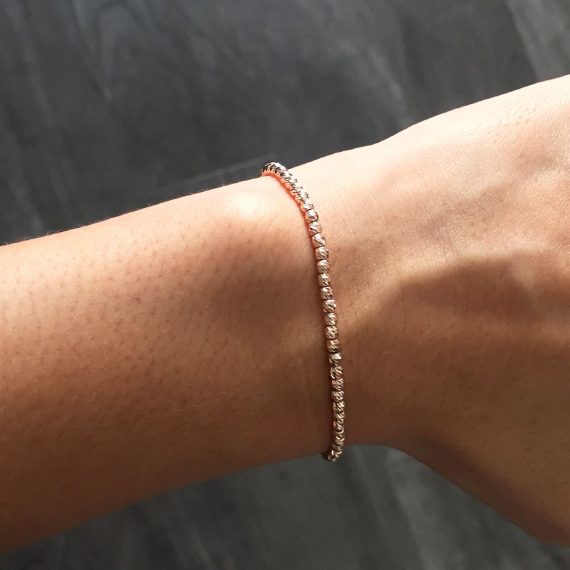 Next is a fine and delicate Officina Bernardi 18k platinum and sterling silver bracelet. This thin and textured bracelet gives a refined look on its own but can also be paired with other bracelets or watches.
Earrings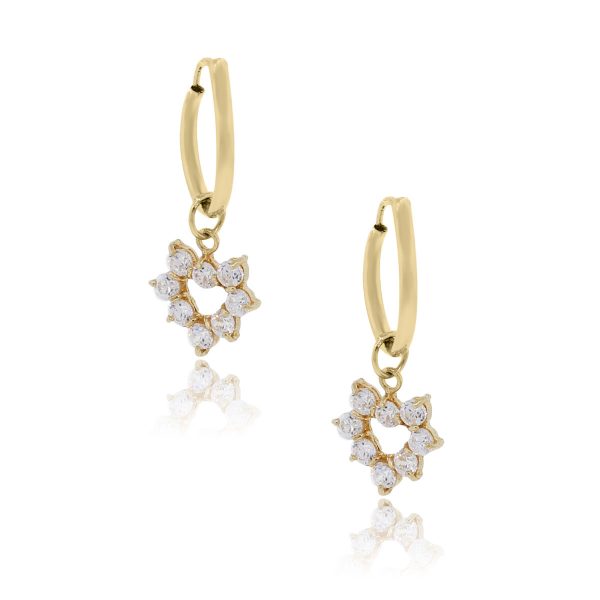 First, these unique dangle earrings pairing 14k yellow gold hoops with cubic zirconia hearts.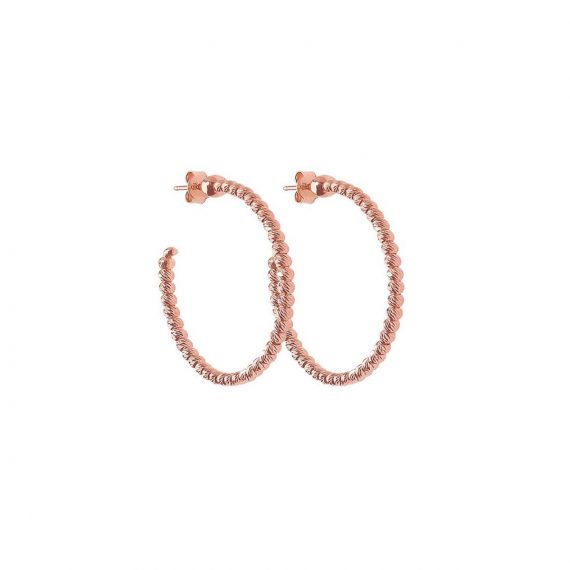 Second, is a set of Officina Bernardi 18k rose gold and sterling silver hoop earrings. These have a unique roped texture and stunning but refined size.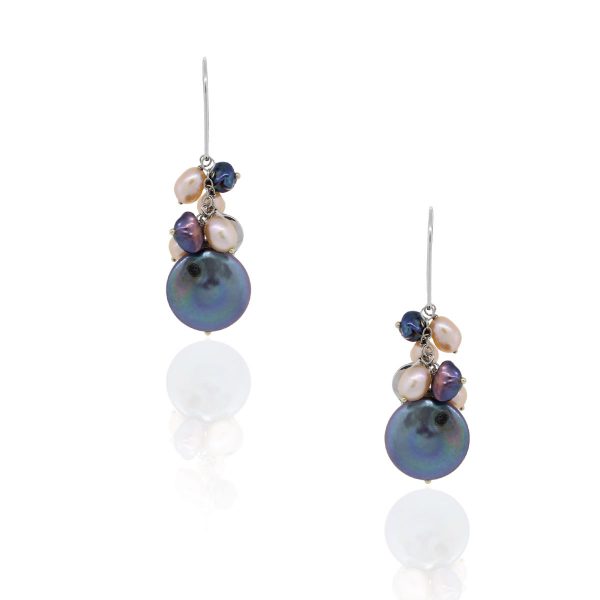 Another set of dangle earrings these 14k white gold multi pearl drop earrings are colorful and fun. Also, depending on the color you chose for your bridesmaid's dresses these can match or complement them!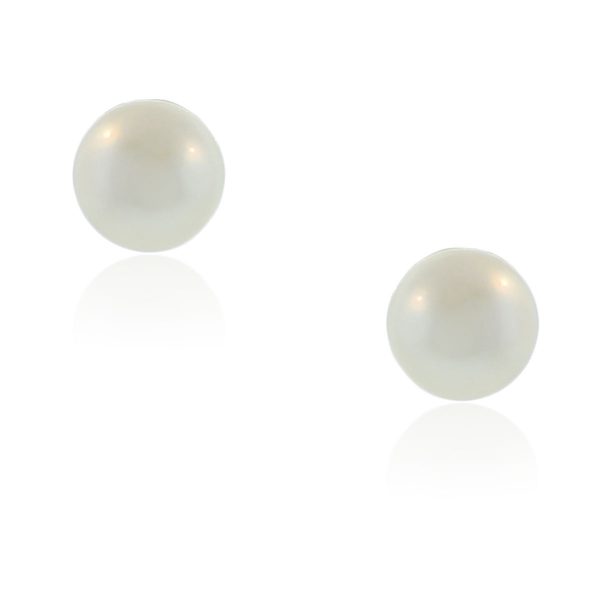 Finally, these stunning studs are a go to classic. The traditional flattering earring that goes with everything and brings a refined and unique sparkle.
Necklaces and Pendants
Another great option for bridesmaids dresses with swooping or deep cut necklines are necklaces and pendants. Here are a few that go with modern or traditional style weddings.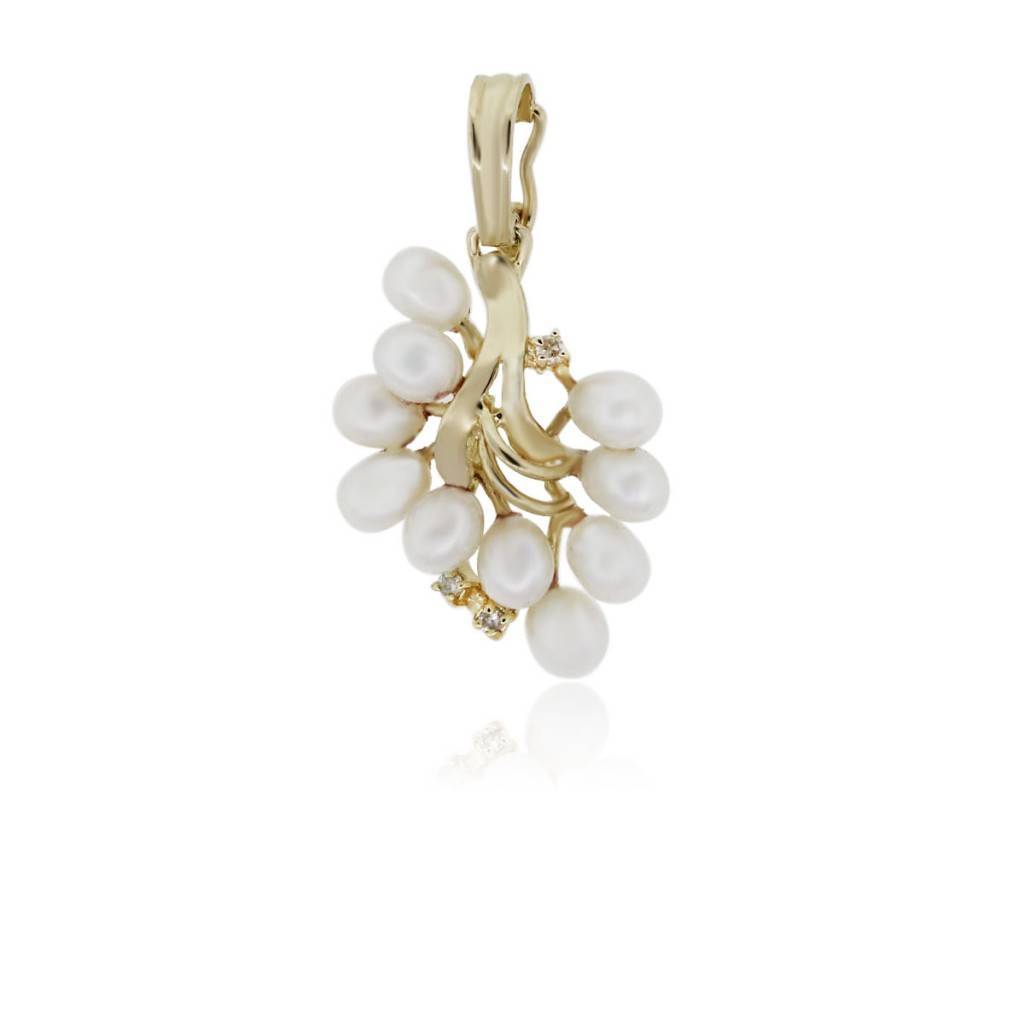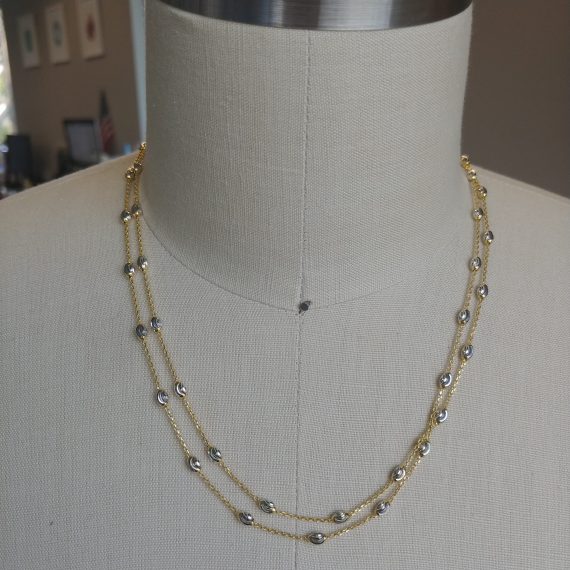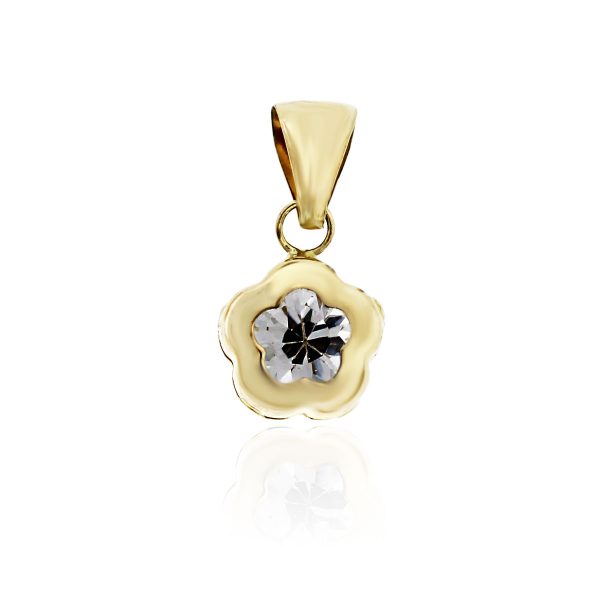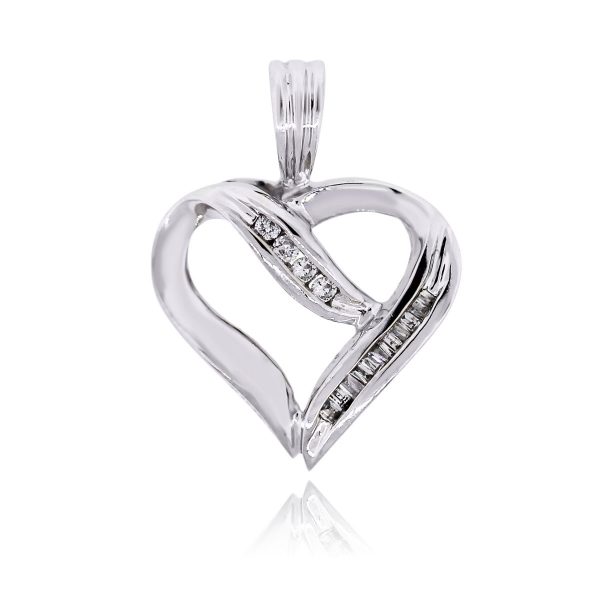 WHITE GOLD 0.15CTW DIAMOND HEART PENDANT
For the Maid of Honor
This is the person who you chose to take yes the place of honor at your wedding. Generally this is the woman that has been with you through some of the most important moments in your life and now once again for this milestone. Our maids of honor are usually sisters, cousins or friends so dear to our hearts they just could not be anywhere but standing next to you as you take the vows of a lifetime. For these special ladies that support, encourage and are consistently present a special wedding gift from the bride is the ideal token of gratitude. While all your bridesmaids are important and close to your heart your maid of honor definitely deserves a little extra pampering. Here are some of the unique gifts available for you to give your maid of honor to wear and treasure.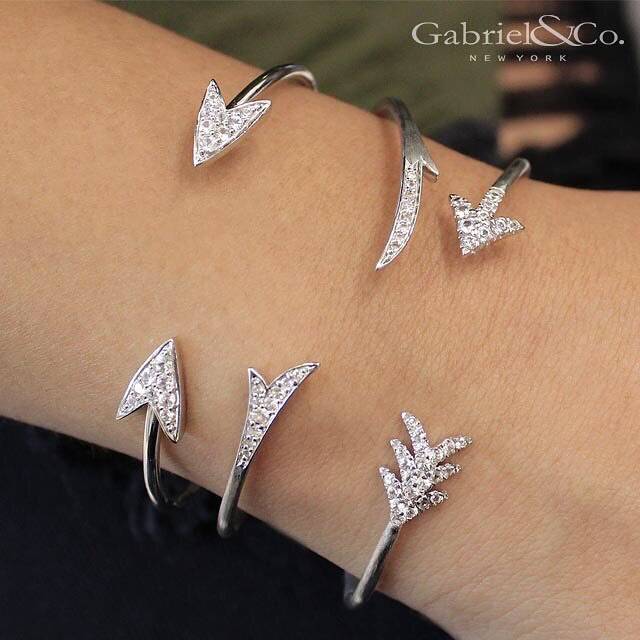 First is a designer wedding jeweler Gabriel & Co. sterling silver white sapphire bangle. Pictured in the center above this modern and elegant bangle can be paired with others as well.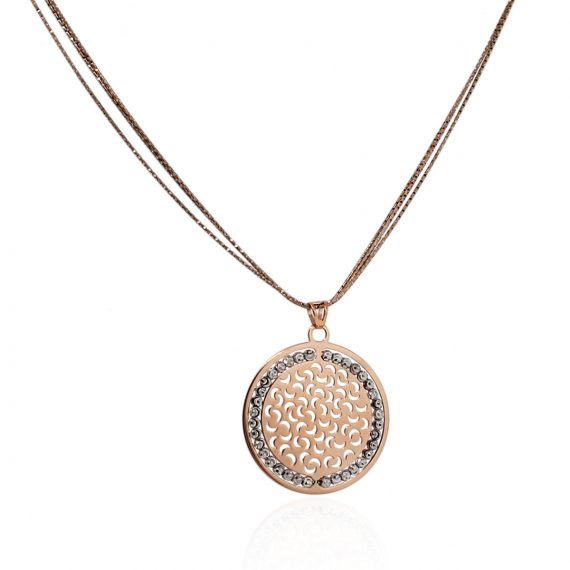 Second is an Officina Bernardi platinum and sterling silver small sun necklace. This intricate lattice center is surrounded by a row of sterling silver giving this necklace contrasting flair.
Another Officina Bernardi Sun collection favorite are these platinum and sterling silver large drop earrings. These are not the contrasting ones but rather uniform and low key.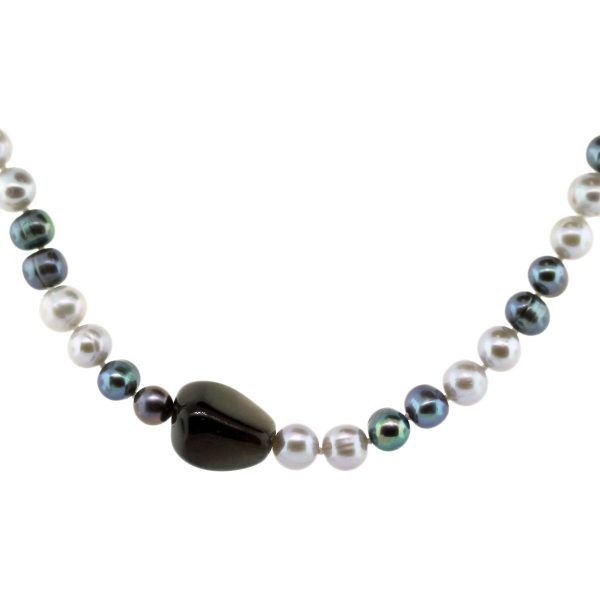 Next is a truly unique smoky quarts and multi colored cultured freshwater pearl necklace. This necklace features not only multiple colored pearls but the large smoky quartz as well giving it a unique and fun look.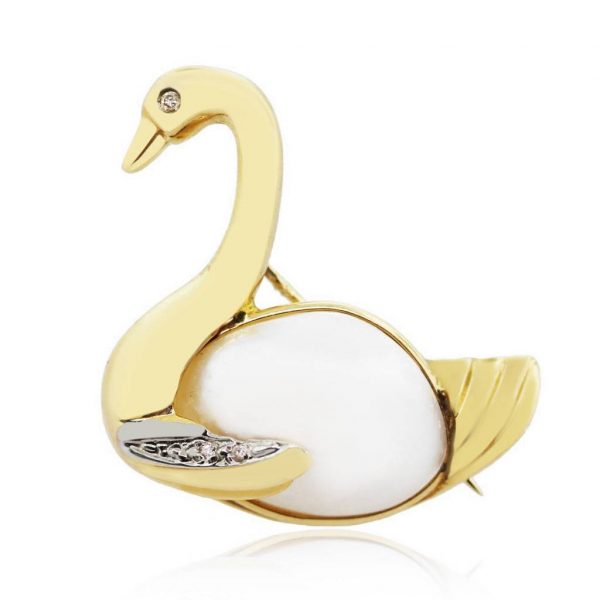 Finally a truly classic touch, a 14k yellow gold 0.25ct diamond mabe pearl swan pin. Romantic and elegant this pin can be worn onto a necklace or bracelet, pinned to a gown or even in a hair arrangement.
For the Groomsmen
Beyond being friends of yours the men you choose to be a part of your bridal party are those incredibly important ones that have stood by you through some of the most important decisions in life. They are your team, the ones you can turn to in times of joy and in times of hardships. The friends with whom you share more memories and special moments than anyone else. For these special guys who will be there with you at the altar when you take a huge new step in life, it is important to show them your appreciation. Generally, bridal parties will enjoy themselves during the preparations for your big day, including of course the bachelor party. However, we believe in the importance of individual attention and what better way to demonstrate that than with a special gift.
Here we have a selection of a few items that would make great gifts for your groomsmen. There are of course an infinite number of possibilities depending on what you want to present them with but these special items are sure to be treasured. Beyond wearing these at your wedding your groomsmen can easily use these gifts outside the big occassion. Further, it is why we have selected them as the gifts for groomsmen.
Cuff Links
First option for a great gift for your groomsmen are cuff links. Cigars are a nice touch but cuff links that they can not only wear at your wedding but any other major occasions, that is even better.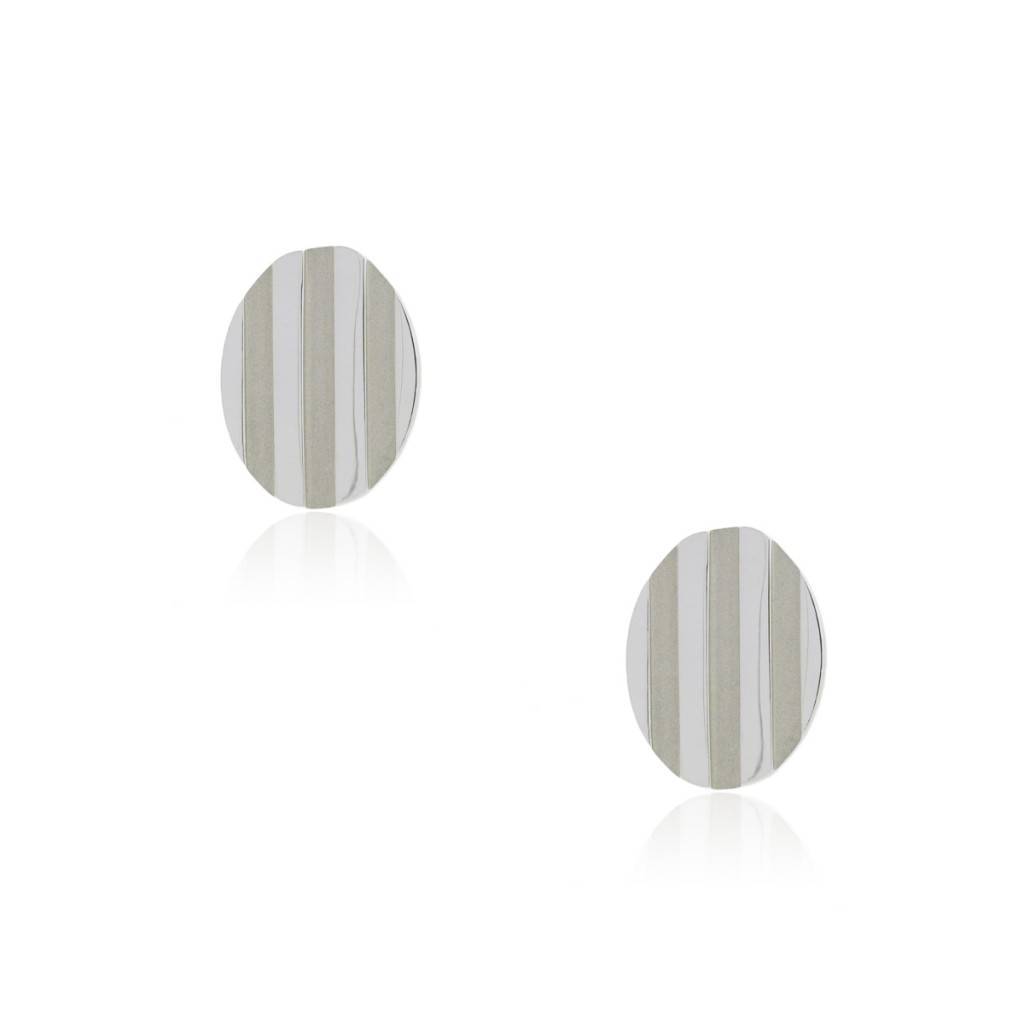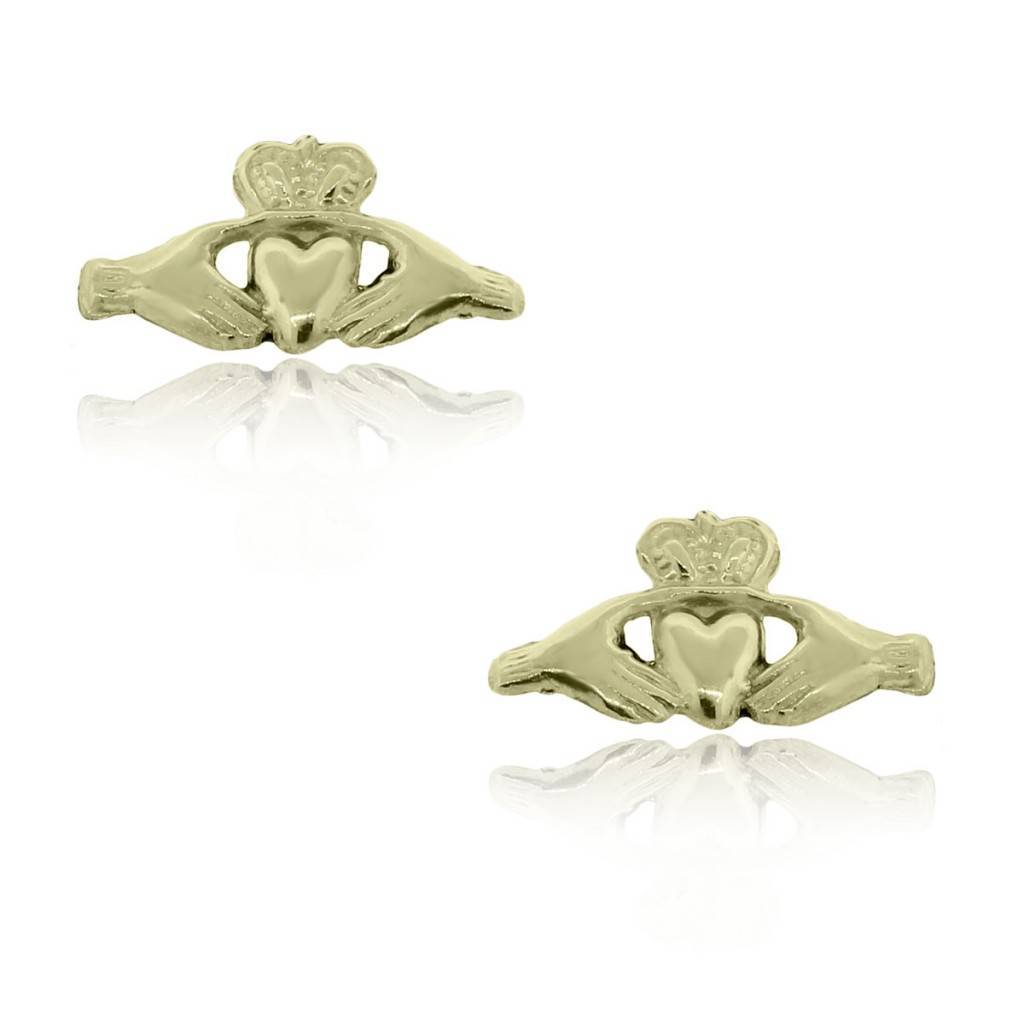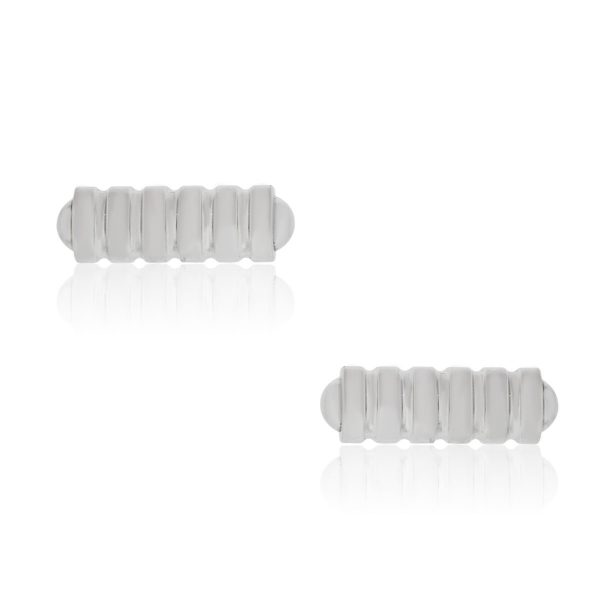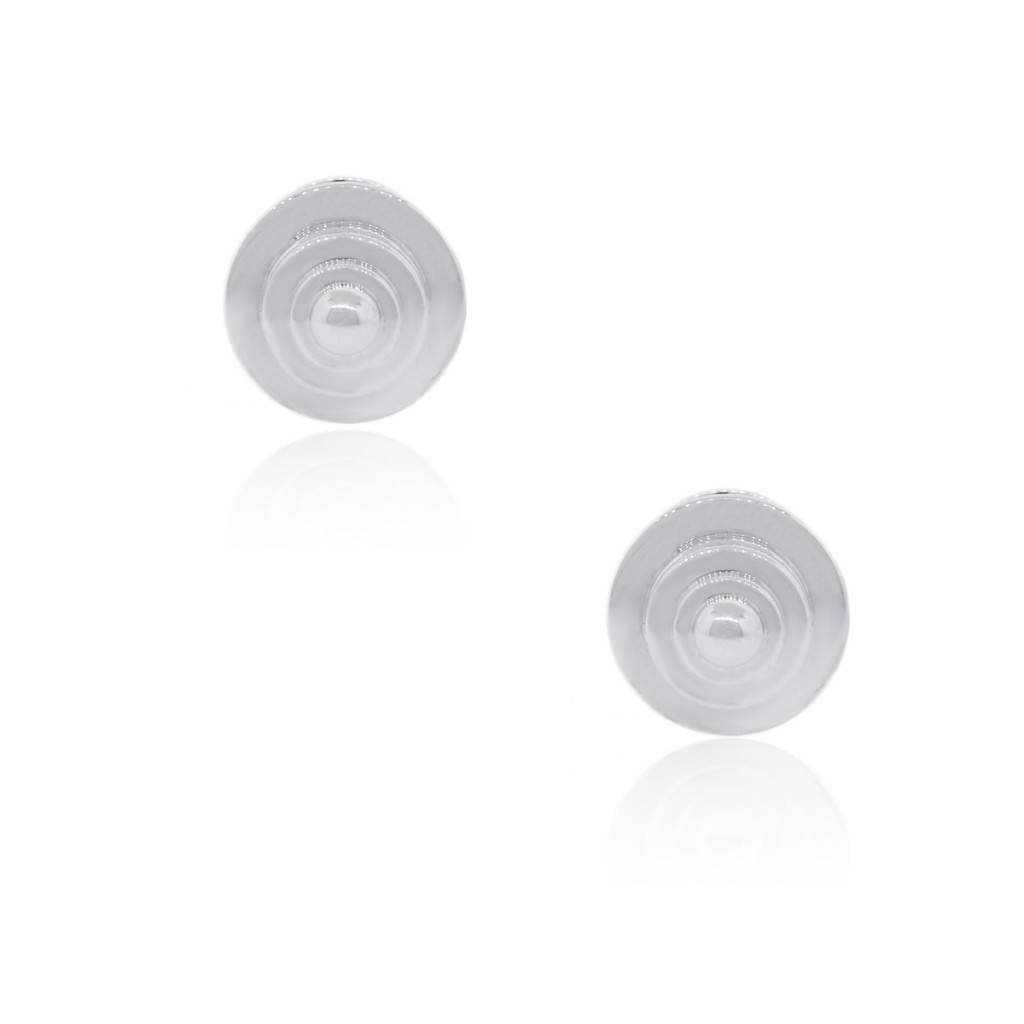 A Fashion Watch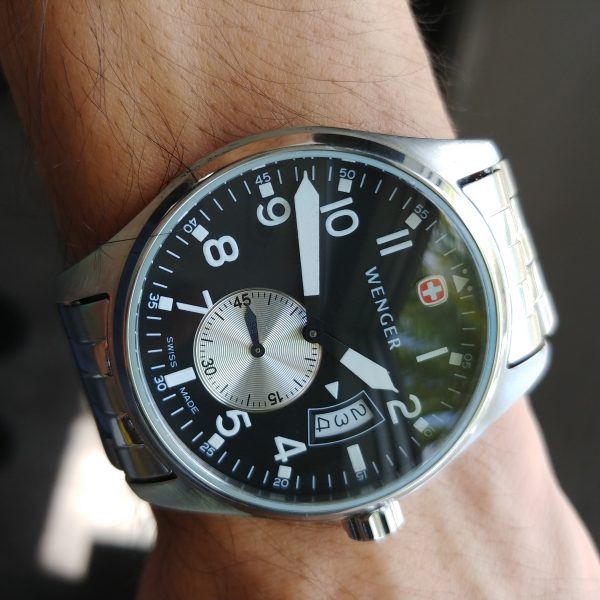 Another option is to get your groomsmen watches. Now this Wenger stainless steel black dial watch has powerful Swiss made motions, a sub dial and a date window. For all your guys to look their best and make sure they keep it all running right on time.
For the Best Man
The second most important person you chose for your wedding, right after the bride. Your best man, the guy who has been there each and every step of the way. He is the one who has had your back and cheered you on throughout the years. Having him stand by you on this most special of days is not just an honor it is essential for your big day.
In order to truly present your best man with gifts and gratitude something unique is necessary. This is the person who more than any other groomsman has invested their time and effort and helped you prepare for this commitment. To make your gratitude for his support known we hand picked some nice options in a range of prices and styles. You know him best and we offer the finest quality items there are. Take a look at some of our picks for the best man in your bridal party.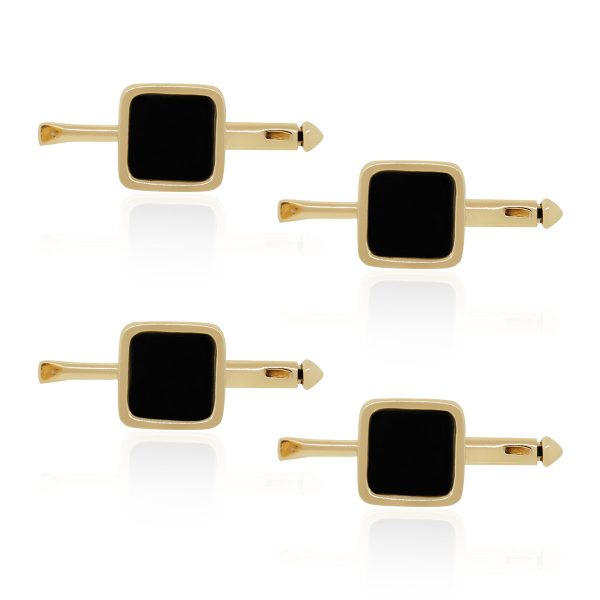 First a 4 piece set of 14k yellow gold tuxedo studs. Your best man can wear these studs featuring back onyx center inlays on your wedding day.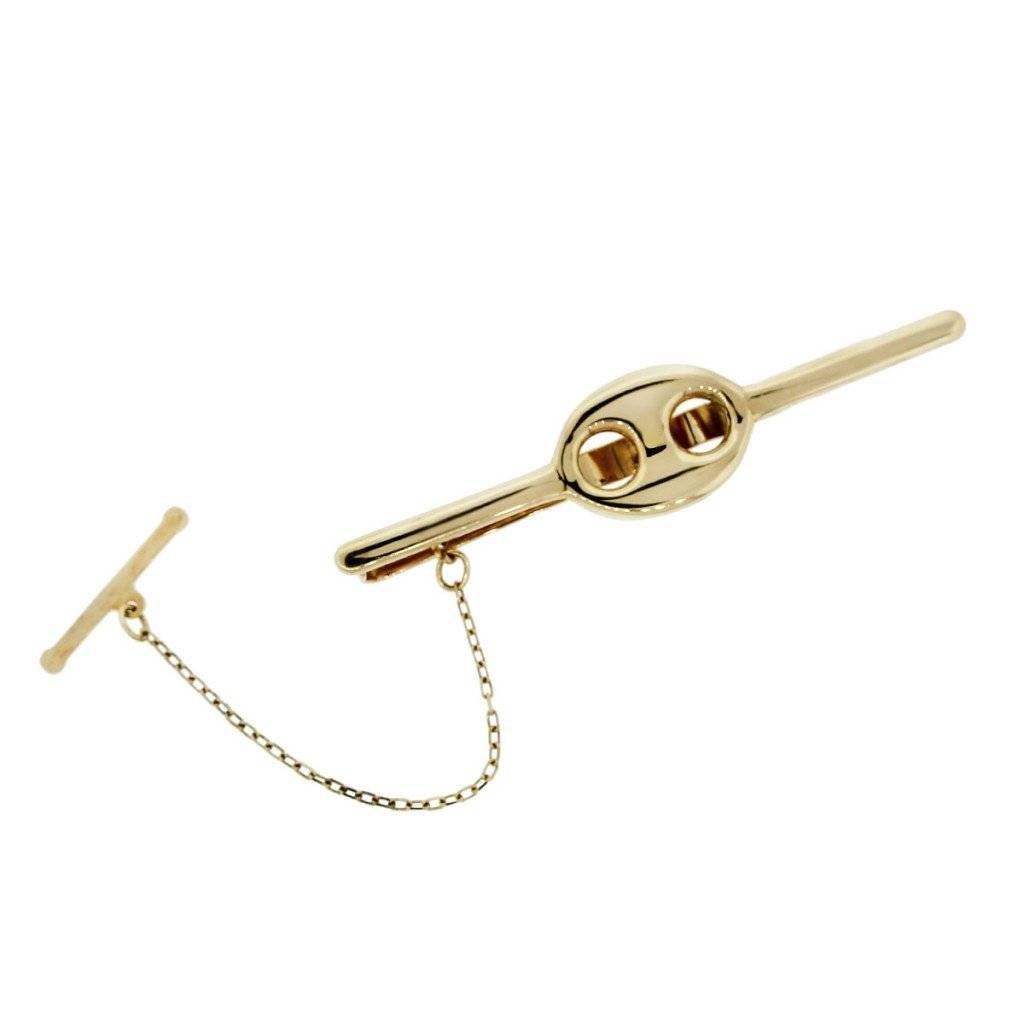 Second is an option that is not seen as commonly now a day, a tie bar. For your best man to look his best at your wedding we reccommend this 18k yellow gold mariner link ti bar.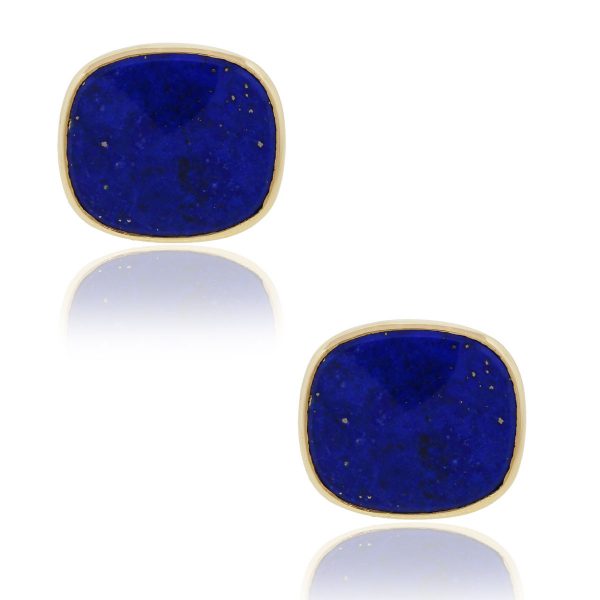 Third, a set of 14k yellow gold lapis lazuli men's cuff links can make a great gift for your best man. Featuring this unique gemstone these cuff links are not like any other.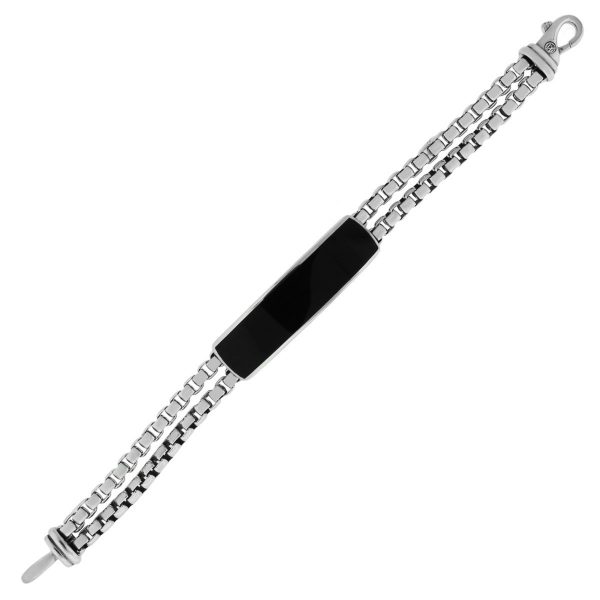 Another option is a sleek and unique bracelet. For example this designer David Yurman sterling silver and black onyx ID bracelet is the perfect look for a best man. A piece of jewelry that even men who are not accustomed to wearing jewelry will love.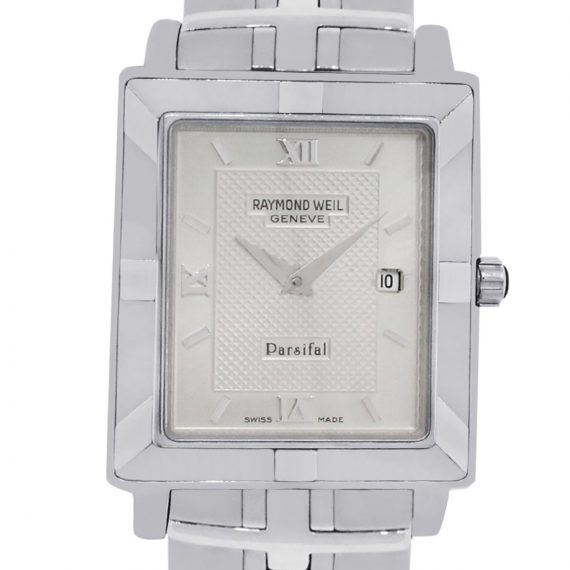 Finally, a gorgeous understated Raymond Weil Parsifal white dial stainless steel men's watch. This light and minimalist watch is an accessory for all. Swiss made using the finest materials and centuries old horlogerie expertise this watch is a truly refined gift for your best man.
Final Thoughts
In the end, your bridal party is present in order to witness you taking the step of a lifetime. At this milestone, their main concern is celebrating you and your partner with you. Regardless of the gifts, the dresses and the ties, the memories are what will be held close to their hearts. While all of the gift options and bridal party ideas of the world can inspire you; there will never be a substitute for knowing this truth. It is easy to get carried away with wedding ceremony planning and party specifics but always remember the most important part of your wedding are the people.
Next week we will take a look at another one of the exquisite designer wedding jewelers that make some of the very best in engagement rings, wedding bands and bridal jewelry. Until then you can check out all of our jewelry and diamond offerings from the world renowned iconic brands like Tacori, Verragio, and Tiffany & Co. among others.