Looking to get your engagement ring appraised? Here's what you need to know.
If you're unfamiliar with appraisals, an appraisal is just a piece of paper that verifies information about the item you own. It shows you how much that item might be of value if you chose to put it up for sale. Just like an appraisal you would get on your house or car. An engagement ring appraisal is no different than that.
But it is different from a certificate of authentication or a diamond grading report. A diamond grading report is a report that tells you everything you need to know about your diamond from the size to the setting. It does not assign you a market value to your piece, which is what an appraisal does.
One of the main reasons you should get your engagement ring appraised is for your insurance. Yes, you should have insurance on your engagement ring. Think of it as a receipt of sorts. You need an appraisal to obtain insurance and you'll want one to have in case anything goes wrong. If your ring were to be lost or stolen you'd need to have proof for a claim if you file one.
How to get your engagement ring appraised
You want to get your engagement ring appraised as soon as possible. We recommend that you get it done when you purchase the ring just in case something were to happen to it. And the sooner you get it done, the less you have to worry about if something does accidentally happen.
When it comes time for the actual diamond appraisal, ideally, this is something that should happen right in front of you. It should not be done by a drop-off or mail-in service. You want to ensure that your stone is staying protected. However, this isn't always the case. So you'll want to make yourself familiar with the plot diagram of jeweler appraisals and ask as many questions as you can before handing over your precious gem.
Because your ring may be out of your hands for some time, you'll want to inspect it thoroughly before you drop it off and after you pick it up. Take pictures if you need to so that you know what your ring looked like when you left it. You'll also want to get a ballpark price point before you leave. Though it won't be a final appraisal, it will give you an idea of what to expect in the end.
Now there will be a fee to get your engagement ring appraised but that will vary from place to place. It all depends on the experience and expertise of the appraiser you choose. Engagement ring appraisals can range anywhere from $50 to $150 per hour. Some charge a flat rate while some work by the hour. Make sure you ask them before you commit. 
RLJ jewelry appraisals
Here at Raymond Lee Jewelers, we can help you get your engagement ring appraised with confidence. Our experienced gemologist is dedicating to providing you with proper engagement ring appraisals every time. 
Here we understand that knowing the value of your engagement ring in the current market is the only way you can be adequately covered by your insurance against jewelry damage, loss or theft. Update your ring appraisals today to find out the real value of it. Raymond Lee Jewelers and Diamonds by Raymond Lee will provide you with an accurate appraisal based on current market values to ensure that you will get sufficient insurance coverage.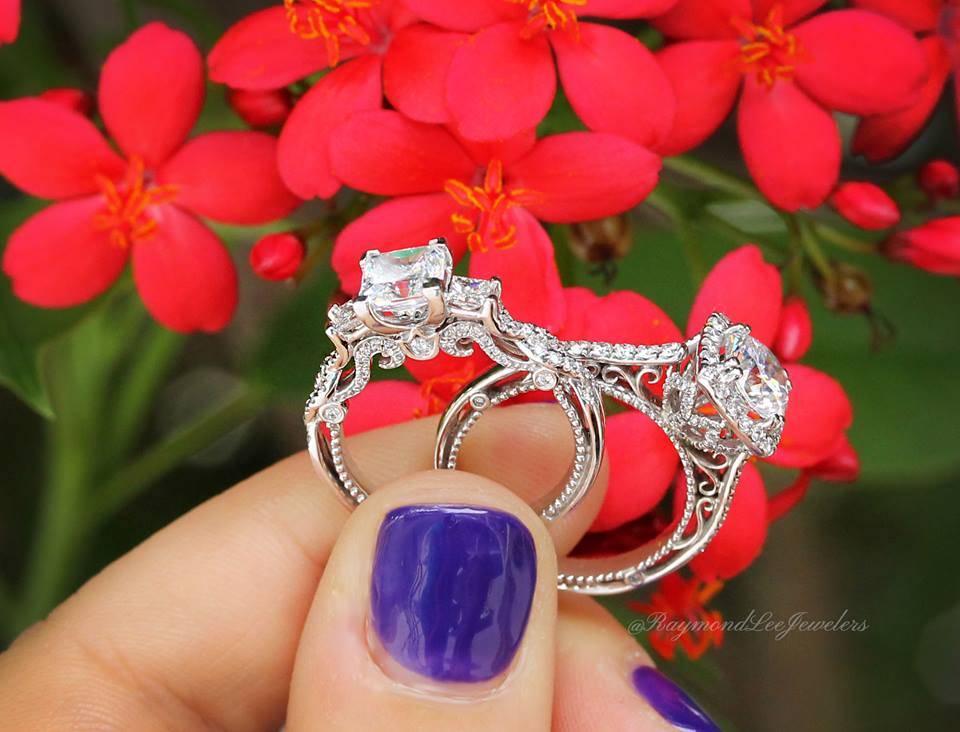 Areas we serve
We are located in southern Florida in the city of Boca Raton. We proudly serve Boca Raton and the surrounding following areas: Palm Beach, Fort Lauderdale, Miami, Broward, and Miami-Dade. Stop by and talk to one of our experts and get your engagement ring appraised today.