Imagine pit mining diamonds among the bare mountains of the southernmost tip of Africa. A hot sun blazes overhead in a blue, cloudless sky. The mine is surrounded by heavy machinery and hydraulic pumps. Miners sift through the ore and rubble of a volcanic blast that happened over 100 million years ago. Among the rubble being loaded onto dump trucks, a huge and brilliant diamond in the rough catches the sparkle of the African sun.
The year 2013 has been a lucky year for Gem Diamonds. On June 22, a white 100 carat Type lla diamond was unearthed at its Letseng mine in the landlocked country of Lesotho. It is the third rough diamond of more than 100 carats to be recovered here since May.
In late May, Gem Diamonds fetched $9 million for a 164 carat D color Type lla. That's a whopping $54,911 per carat. The huge diamond was recovered on the last day of April at Letseng's main pipe. It came on the heels of the installation of two new secondary and tertiary crushers at processing plant number two.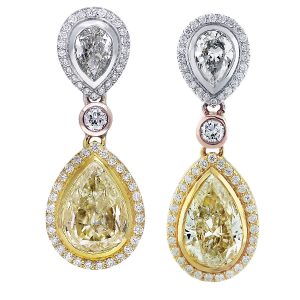 At that same time, the company offered a 103 carat fancy yellow diamond on tender. It was sold in a profit sharing agreement to an unnamed buyer. Through the deal, Letseng will share in the profits from sales of the finished polished diamonds.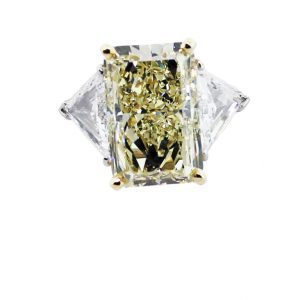 In a TV interview out of South Africa, Clifford Elphick, Chief Executive Officer for Gem Diamonds said that this latest diamond is worth around $4.5 a carat. In in other words, this diamond will fetch around $4.5 million for Gem Diamonds. All totaled, Gem Diamond's exports for June was $22 million.