With the countdown clock ticking towards the wedding, most brides spend the bulk of their time and budget planning what to wear for the big day. But, there's another big photo op coming up, and the outfit possibilities for it go far beyond a white dress and a tux.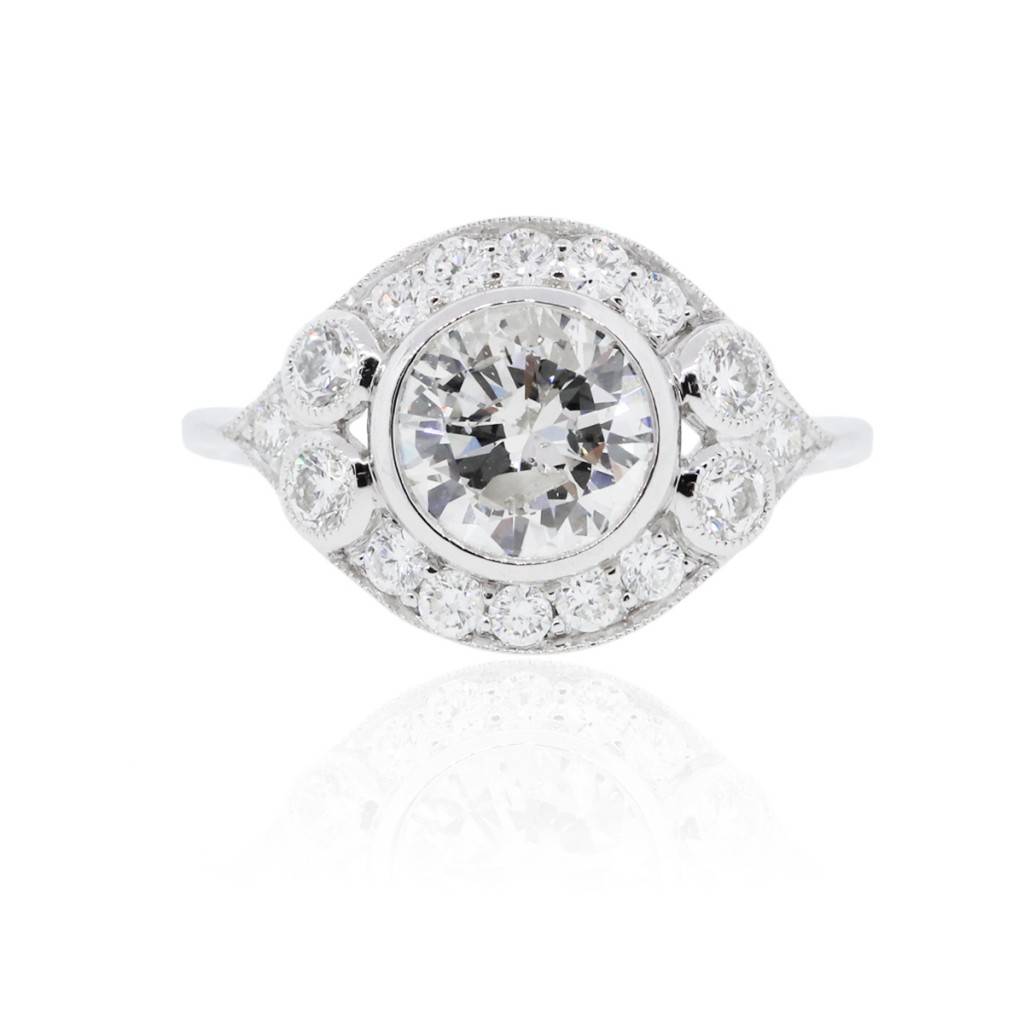 Engagement photos mark a milestone in the wedding planning process. They are often the first time a couple takes professional pictures together and the first time they work with their wedding photographer. Not only will you and your family look at these photos for years to come, they may also grace your save-the-date cards, invitations, programs and other wedding goodies. Ensuring they turn of beautifully has a lot to do with choosing the right clothing.
Play up your personality
First and foremost, your engagement photos should showcase who you are as a couple. While your wedding photos will lean towards romantic and sweet, your engagement photos can be playful, silly, sultry, or whimsical. Your outfits will help tell your story, so choose something that reflects that. If you meet at your alma mater, consider donning college tees. Or, if you live in jeans and boots, those are obvious options.
Be comfortable
Confidence shows up on the camera, so it's important that you feel good in the outfit you choose. Engagement photo sessions often call for lots of movement, so pick pieces that will move gracefully with you. Even if pieces look fantastic, if you don't feel secure in them, leave them at home. Stay away from the shoes that pinch your toes, the strapless dress that you are constantly adjusting, and the low-rise jeans that require constant tugs.
Coordinate, but don't match
You and your love complement each other perfectly, so look the part in your engagement photos. Your outfits should complement and play off of each other. However, you aren't dressing up like twins, so skip overly matched looks such as white tops and jeans.
An easy way to create a cohesive look is for one of your to wear a bright color and the other to don neutrals. Another option is for one of you to choose a fun print, while the other wears a coordinating solid. A palette of neutrals is always a good option, and one that won't look dated in a few years.
Beyond colors and prints, ensure your level of dress complements each other as well. Even if you are both comfortable, if you look like you are headed to a cocktail party while he is dressed for a day at the beach, your photos will end up looking mismatched.
Don't forget the accessories
Details are what make photos pop, so include some fun accessories in your outfits. This is especially if you are working with a neutral color scheme. Add some colorful shoes and a statement necklace to tie your whole look together.
However, you want your engagement ring to really stand out, so make it the only one you wear. It's also a good idea to skip large bracelets on your left wrist since they can create a cluttered look in shots that focus on your ring.
Groom the ring
Besides you and your sweeties, the third star of this show is your engagement ring. You photographer will probably want to snap a few close-ups of the sparkler, so be sure to have it professionally cleaned before the photo session. It's also a good idea to get a pretty manicure, since showing off your ring often means showcasing your nails as well.