Diamonds have appreciated recently due to a growing middle class in India and China, causing increases in diamond prices in 2011 between 19 and 49 percent. When it's time to sell your diamonds in Boca Raton, whether you have to or you want to, you need to know more than just the location of the nearest pawn shop. What kind of diamonds are they? How many carats? What kind of clarity? There are a lot of important things to know and do before you sell to ensure you get the true value of your gems.
Research First
It's important to do thorough, accurate research from authoritative sources before you sell your diamonds. Before showing your jewelry to anyone, do some research to understand cut, clarity, color, and carat, the 4Cs of diamond quality and value. Spend some time in diamond forums, call the Better Business Bureau about local jewelers, request a diamond report from the Gemological Institute of America, and find out everything you can about diamond buyers in Boca Raton and how to sell your diamonds in Boca Raton and surrounding areas.
A decent diamond buyer will give you an idea of what they'd pay over the phone with the 4Cs and a GIA certification. When you know the 4Cs of your diamonds, and especially if you have a GIA certification, you can be confident that you know their value when you sell.
A word of caution about diamond certification: the standard source for certification is the Gemological Institute of America, GIA. Other certifications aren't reliable, and jewelers can't certify diamonds. Although it costs money to get a GIA certification, it may be worth it to get the full value of your gems.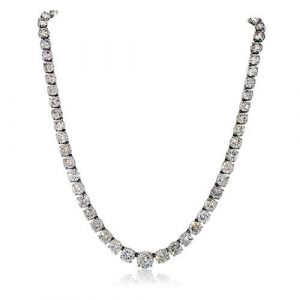 Get Your Diamonds Appraised
Everything you know about your diamonds helps when you want to sell. Get an appraisal, either from the jeweler who sold them to you or from another trusted jeweler. An appraisal is a document which outlines comprehensive details of the diamonds to determine market or replacement value. Most jewelers provide a sales receipt, appraisal, and diamond grading report when selling diamonds and jewelry.
If you have an appraisal from the original sale of the diamonds, and it's more than 10 years old, get a current appraisal. Most appraisals are free, so be careful with jewelers who want to charge you for an appraisal.
Be Realistic, Based on Research and Documentation
It's important to be realistic about your expectations for selling your diamonds. Be aware that the appraised value isn't the same as the sales price or market value. It's the replacement value for insurance and legal purposes. The GIA certificate doesn't put a dollar value on your jewelry for the purposes of selling. Depending on who you are selling to, retailers or wholesalers, the price buyers are willing to pay will differ, and is often based on your documentation and the popularity of the shape of the stones. Being realistic and confident and not stubborn or aggressive about the price you want will result in the most successful selling experience.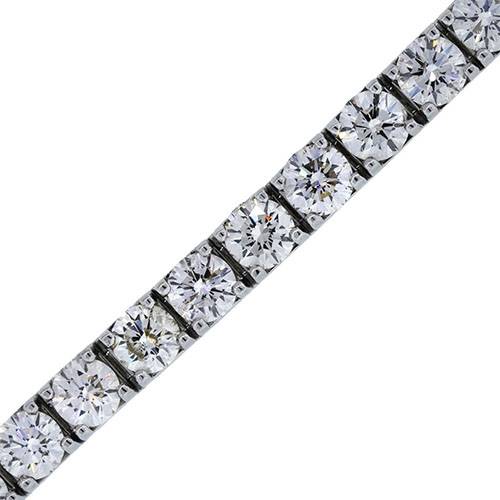 Preparing Your Diamond(s) for Sale
According to De Beers, one of the world's leading diamond dealers, anything on a diamond's surface affects its brilliance. Even a touch from a finger can smudge natural oil onto the surface of a diamond, diminishing some of its sparkle and shine. Before showing your diamonds to anyone, make sure they are clean so they are at their best.
Diamond Cleaning Tips
One ounce of ammonia in six ounces of water makes a simple diamond cleaning solution to be applied with a soft bristled brush. Or a weak solution of water and mild liquid detergent also works well.
Don't clean jewelry in or near the sink to avoid dropping anything down the drain.
Diamonds are very hard, but they can scratch each other, so be sure to keep stones separate when cleaning and storing to prevent surface scratches.
How to Find a Diamond Buyer?
After researching how to value and sell your diamond, how do you find a diamond buyer? There are many avenues for selling diamonds and jewelry, including online auctions like eBay, retailers, wholesalers, or friends or family.
Don't just go to the phone book and call the first ad that says "We buy gold and diamonds!" Make a list of diamond buyers to call and talk to, and take notes.
Ask questions such as:
How long have they been buying and selling diamonds?
How do they determine their offer price?
What is their buying process?
How do they pay sellers?
If they are far from your location, do they provide and pay for shipping and insurance costs and wire money to your bank account if you agree to sell to them?
Do they have references or customers you can call and ask about their selling experience?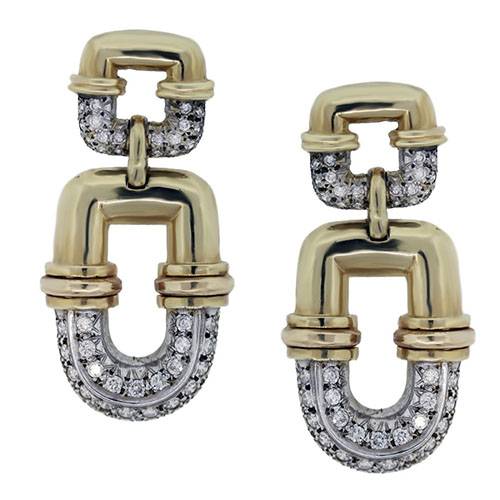 Negotiating the Sale
When you want to sell your diamonds, remember, everything is negotiable, and you can always walk away from an offer. If you aren't getting the sales price you want, and you have done your research, have an appraisal and GIA certification, and are confident you know the market value of your diamonds, don't be pressured.
You can walk away to consider the deal, make a counter-offer, or take your sale to another buyer. If you have offers from several different reputable buyers, you can consider the highest offer, but if they are all similar and you want more, you may want to wait a while to see if your diamonds appreciate with market fluctuations.
Diamonds often have sentimental value for the owners, especially if they are inherited family jewels or part of a romantic love interest such as engagement rings or anniversary necklaces. Owners who are in a situation where they feel they have to sell because of financial hardship may not be able to make the best decisions about the sale. If emotion is getting in the way of your ability to determine the value of your diamonds and negotiate with buyers, take some time to consider your options to avoid poor decisions or seller's remorse.
Related articles