Collecting Antique Jewelry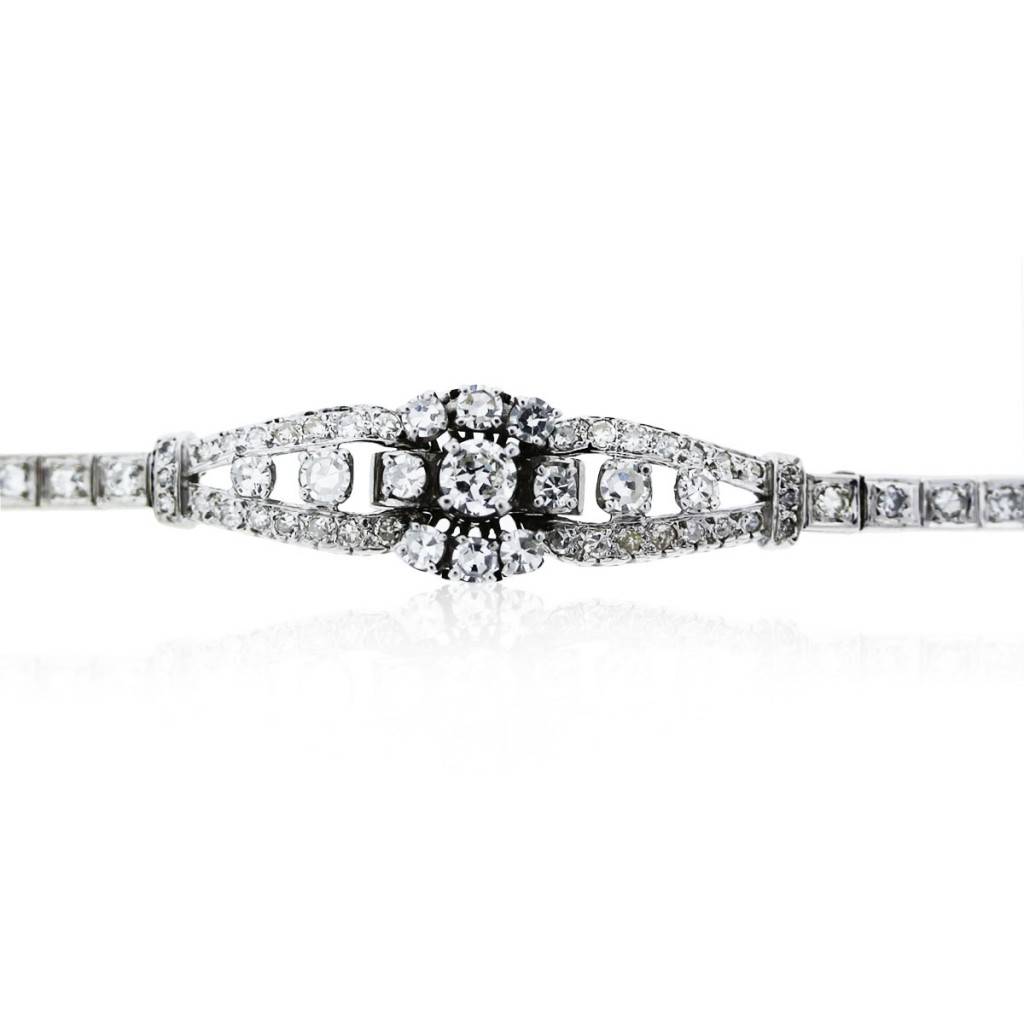 Choosing Your Style
Archaeologists have determined that almost since the time mankind began wearing animal skins for clothing, some form of jewelry also entered the wardrobe. Apparently, the first personal adornments were made of animal bone or carved wood. While today's baubles and beads can range in value from a few cents to millions of dollars, there is a rich history of artistry and style in these artifacts of personal adornment.
For those who find the hobby of collecting jewelry a rewarding pastime, there are many options for pursuing your passion. You can collect modest costume jewelry or items comprised of certain stones or styles. If it catches your fancy, brooches or bracelets might be your specialty. While personal tastes and budgets will always be primary factors, some collectors prefer to focus on particular periods of jewelry, and even makers within those periods.
Christie's, one of the leading purveyors of fine jewelry and leading collections of jewelry, has broken down the history of personal bling into specific periods. Below is a brief summary of those periods and the type of jewelry they are known for.
Antique (over 100 years old)
The 18th century saw a major growth in the types and styles of jewels and jewelry worn and displayed by the wealthy. The Industrial Revolution marked the movement of precious stones and adornments from royalty to the masses. Diamonds were cut with cushion and rose cuts and were often mounted in silver. Colored stones also gained prominence and by the late Victorian period matching sets of jewelry gained popularity. Fine pieces were frequently remodeled, leaving us with few examples of original design. Popular makers include Boucheron, Faberge, and Tiffany.
Art Nouveau
It is noted that this period of jewelry was brief but continues to impact designers to this time. The name is actually derived from the shop of Parisian Siegried Bin – La Maison de l'Art Nouveau. The primary contribution of this period is the acceptance of new principles of design and use of exotic, unusual materials. Makers known for this style include Henri Vever and Lucien Gautrait.
Belle Epoque (1895-1914)
Closely following on the Art Nouveau innovations, this period introduced the use of platinum and intricate, lavish designs. The Garland Style became popular along with makers Cartier and Lacloche.
Art Deco (1915-1935)
As with all trends, the extravagance of Art Nouveau and Belle Epoque ushered in the simplistic lines and styles we now call Art Deco. These adornments matched the new views of womanhood – liberated, active and using heavy makeup. Accessories such as cigarette cases and powder compacts came on the scene as a new form of jewelry, some with quite impressive decoration and stonework. The House of Cartier continued its rise, accompanied by Marzo, Ostertag, and others.
Retro (1940s-1950s)
The limitations on materials and exhibitions of luxury brought on by the World War imposed a stylish austerity that carried into the peacetime prosperity. Makers such as Verdura and Sterle focused on naturalistic themes and relied on creative uses of semi-precious stones and materials
The 60s & 70s
Just as the world saw upheaval in many areas of tradition, jewelry makers followed suit with the use of bold colors, uncut stones, and anachronistic designs. The use of gold came to the forefront and new boutique lines were introduced by Harry Winston, Drayson, and Elsa Peretti.
Contemporary (1980s on)
New technologies and techniques allowed designers to reach for new horizons beginning in the early '80s. Sleek lines and colored diamonds set this period's items apart, and some makers began to reach back for some influences from the past. Collectors began to search out previously unappreciated pieces from past periods. Bulgari, Chanel, Lalounis and Carnet continue to influence today's popular designs.
You'll find something to whet your appetite in every period as you choose your favorites.