MCM: Breitling Windrider Flyback B35312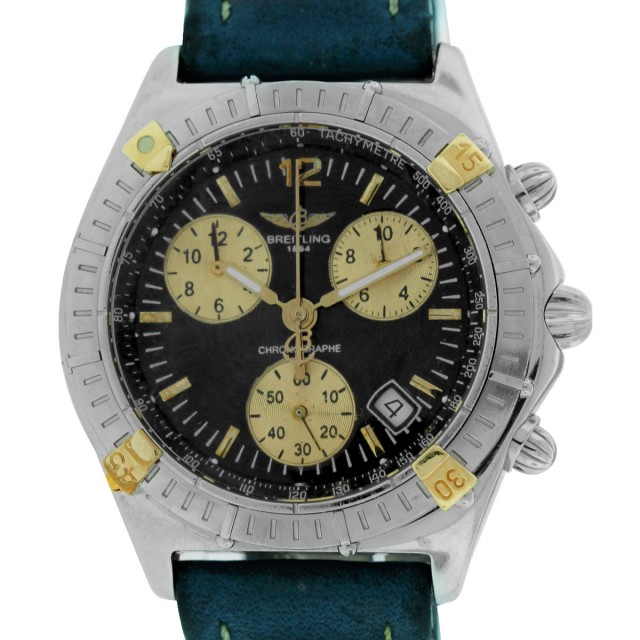 We're bringing back Masculine Monday, but with a twist. Since the inception of Raymond Lee Jewelers Masculine Monday back in the early aughts (circa 2010), Mondays have come a long way. They still leave much to be desired, according to most people with 9-5's. But we work 10-6, and we get to work in sunny Boca Raton, surrounded by all the sparkles. So we're actually fans of Monday 'round these parts. But those aforementioned sparkling gemstones get center stage every other day of the week, so it's time to take back Monday for the guys. And in the years since we founded Masculine Mondays, we've decided to become Instagram sensations. Therefore, it's only appropriate that Masculine Monday progresses into Man Crush Monday, or #MCM in the lingua franca of the 'Gram. So, the new and improved MM starts now: as MCM.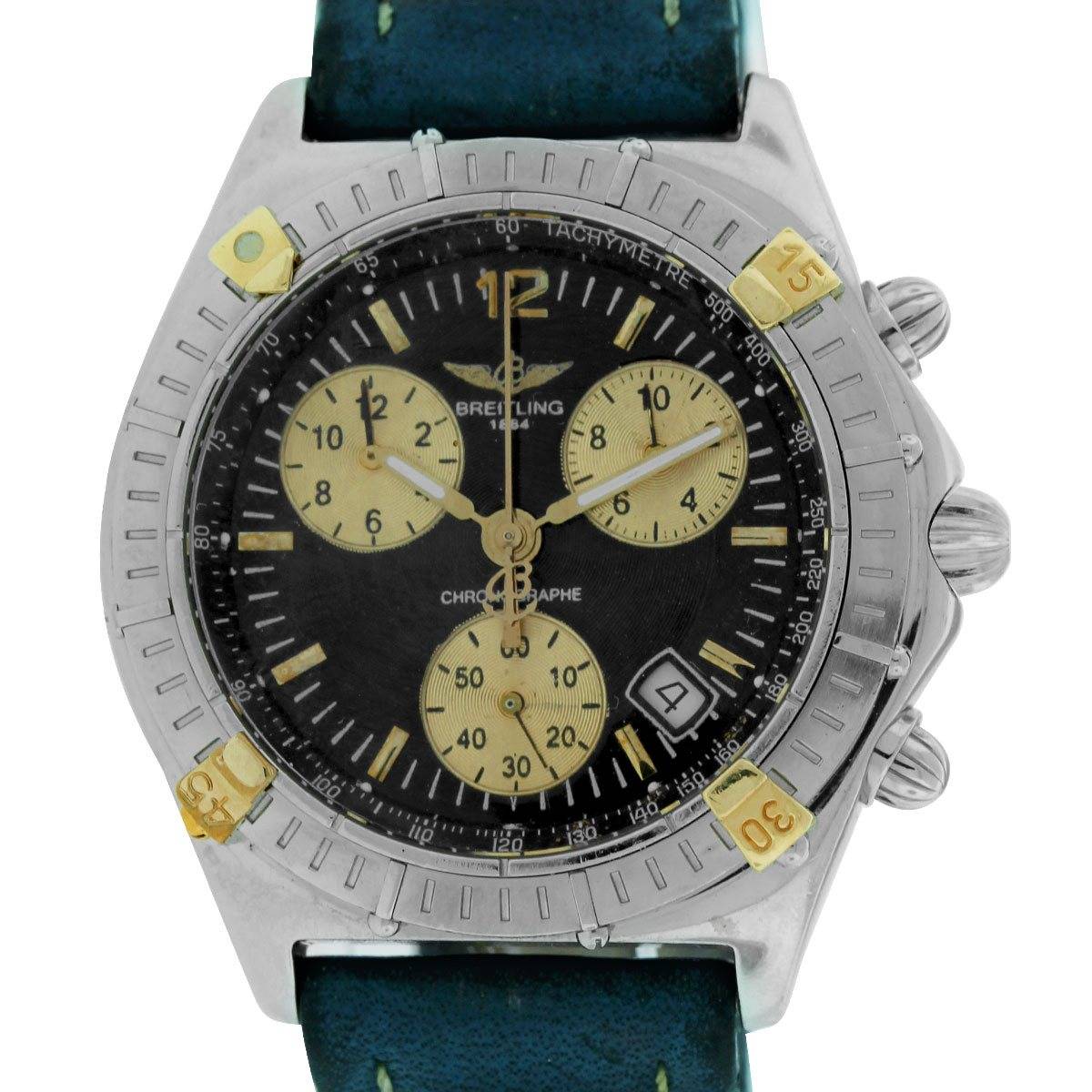 And what better way to kick it off than with a strapping Breitling Windrider Flyback? Speaking of strapping, this 37mm, two tone watch sits on a black strap, a nice alternative to the factory band. It gives the watch a much more casual look, perfect for everyday wear. The blue subdials pop against the gold accents on both the dial and the case (and pushers.) A buckle clasp further enhances the informal, but refined feel of this watch.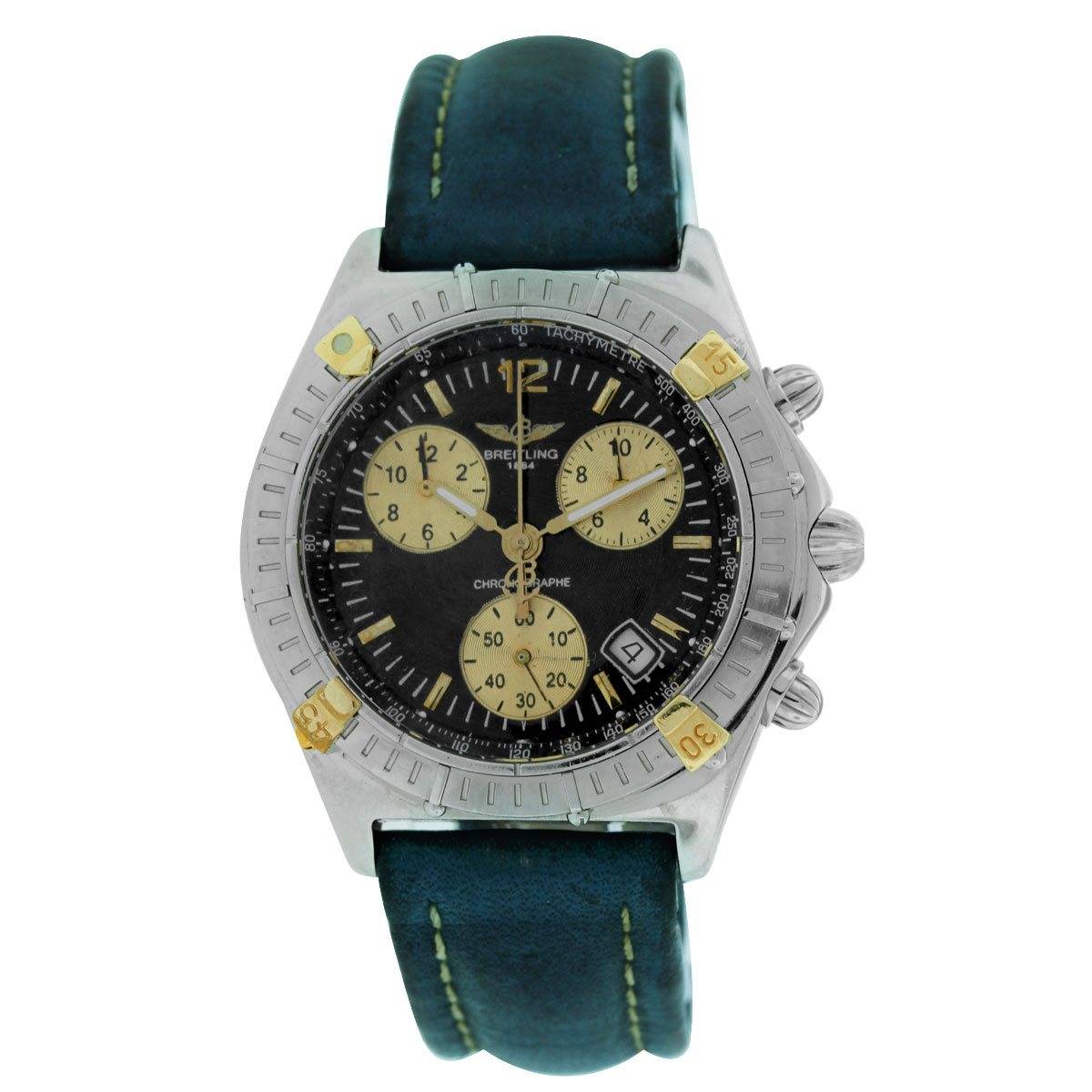 The Windrider B53011 Two Tone Chronomat Watch features a Black Chronograph dial with a unidirectional rotating bezel, quartz movement, and well-worn blue leather bracelet. While the watch's strap is burnished nicely, the rest of the case and dial are in beautiful condition – but you still get the price advantage of a pre-owned Breitling.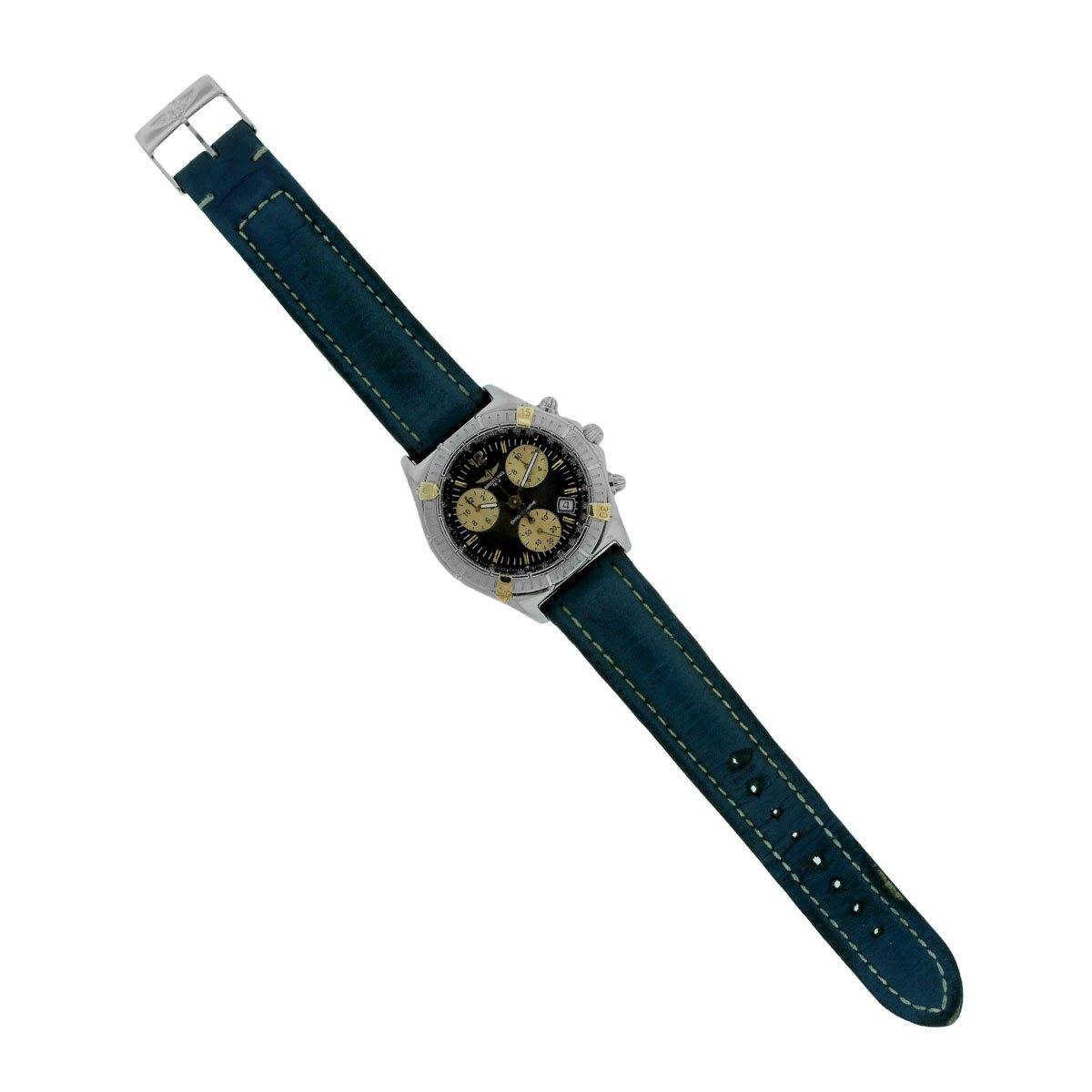 This gorgeous, classic Breitling is under $2000 – $1995, to be precise. And it's available for both of our December financing deals. You can use our in-store $0 down 0% interest for a year financing (as long as you're approved.) If you aren't local, you can go use PayPal checkout on our secure online showroom and enjoy 6 months of interest-free financing.
Related articles