There is a growing trend in the watch industry which is the inclination of luxury watch groups overtaking the more independent watch makers. This trend has proven true yet again as The Kering Group has overshadowed 100% of the capital of smaller luxury firm Ulysse Nardin. Other past conquests of the larger Kering Group include names such as Girard-Perregaux, JeanRichard, Boucheron and now Ulysse Nardin.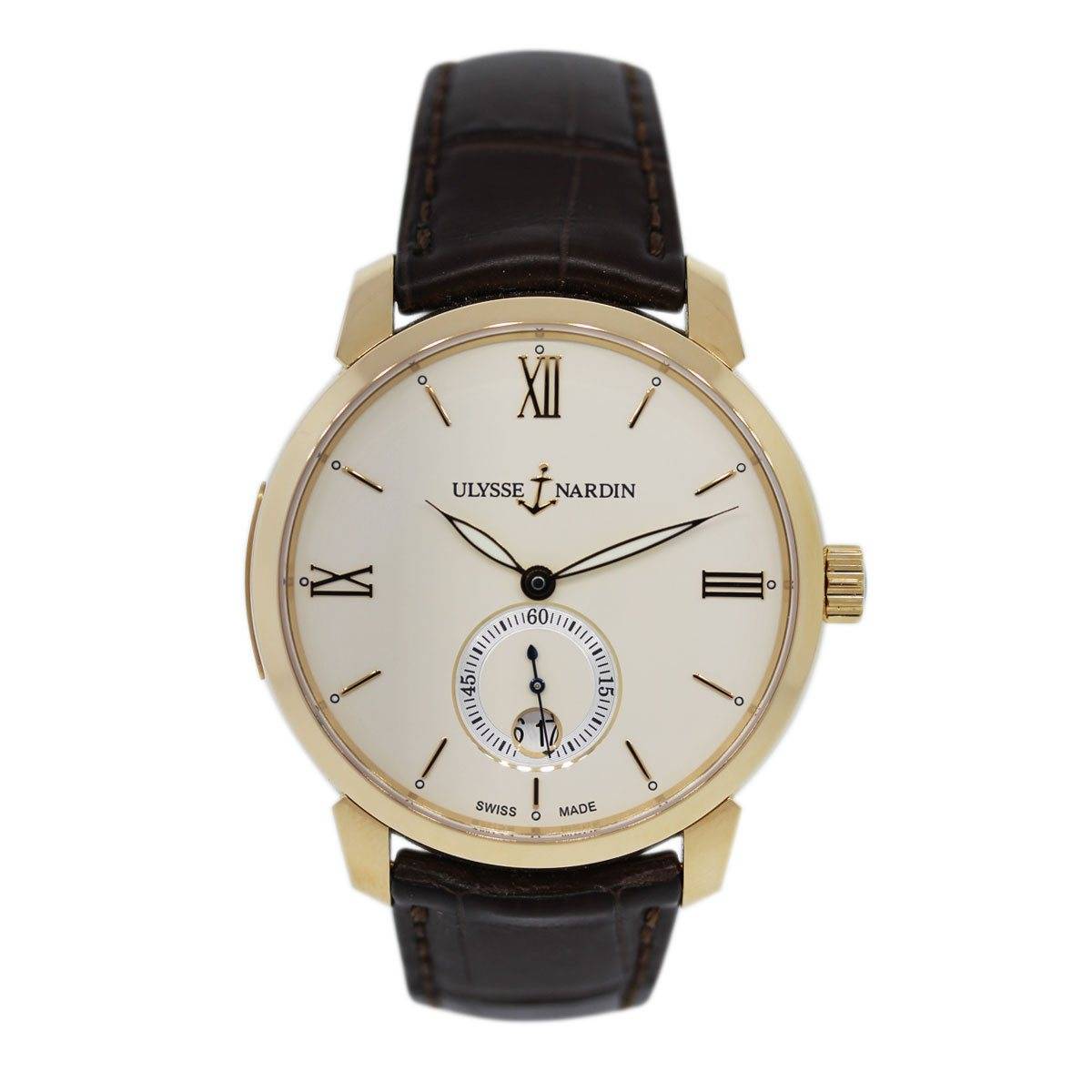 So what makes a small group like Ulysse Nardin so attractive to watch giants such as Kering. Well, the reasoning is pretty logical. Ulysse Nardin happens to be one of the few watch manufacturers in the Swiss industry that can boast of being fully integrated. Ulysse Nardin has access to high tech capabilities that many other manufacturers do not have the luxury of. These high tech capacities are primarily used in the production of silicon escarpment parts which sets their watches apart from others being manufactured today.
Under the protective wings of the Kering Group, Ulysse Nardin will be able to further develop these silicon experiments, thus spreading out the technology among the other watch makers which also call Kering home. Ulysse Nardin is one of the only Swiss watch making company which has begun silicon experimentation for escarpment pieces. That is not to say that the other Kering names are sitting lazily by. Girard Perregaux has made remarkable advancements in silicon components, their Constant Escapement LM definitely has set the mark high for future developments.
It is not yet fully clear how the Kering Group will completely integrate Ulysse Nardin into their line of products, and exactly to what extend they will attempt to utilize the silicon advancement which Nardin has already made. The Kering Group will have to show a good amount of patience as they await a final verdict from the Swiss Competition Authorities.
Those employed with Ulysse Nardin are relieved to learn that current management will stay in place. The Kering Group has learned through the years that if you want an acquired brand to continue producing the quality products that made them attractive in the first place, it is imperative to keep doing what has already worked for the company. When developers and employees can look forward to some type of stability and routine it is far easier to continue down the path of success.
Some have viewed the acquisition in less than praiseworthy terms. When Kering acquired Nardin it marked the end of an era in Swiss watch manufacturing as Nardin was the last independent, family owned luxury watch manufacturing companies. For the last decade rival watch tycoons Swatch and Richemont has vied for the acquisition of almost all independently owned watch manufacturers. Kering showed up rather late to that dance, but has made its own impressive mark with the names they have taken for their own and now with the addition of Ulysse Nardin.
With luxury watch sales looking "sluggish" as of late, Kering hopes that the new addition to their family will have a drastic improvement on sales as well as experimental advancements with silicon.