Benchmark Wedding Rings for Men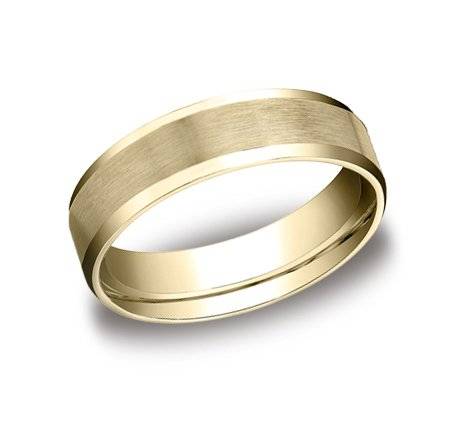 Benchmark wedding rings are some of the most stunning contemporary mens wedding band designs. The brand specializes in heirloom quality, fashion forward wedding rings for the guys that let them go so far beyond the traditional.
While options for grooms used to be limited – pick a color gold, white or yellow, now pick your width. Add a diamond or two if you really want to get crazy. But today's groom wants something more. He needs a ring that will reflect his own individuality, and it should be something he loves – not something he felt was the least offensive option from three choices, you know?
This is a ring he'll wear every day for the rest of his life. He deserves something just as good looking, just as well made, and just as eye catching as his partner's wedding ring. Benchmark knows this, and they set out to change the entire realm of men's wedding rings.
The brand was founded more than four decades ago by Tom Tosyali with the intention of setting a new standard for men's rings – the standard by which all others should be measured. The Benchmark. The name influenced the design philosophy, and every ring is designed to capture attention and admiration.
Every Benchmark ring is designed not only with style in mind, but with a huge emphasis on comfort. Trade secret manufacturing techniques make every design, no matter how elegant, intricate, or bold, just as comfortable to wear as it is great to look at.
They're also made to last a lifetime, just like the commitment they represent. Beyond using the highest quality gold alloys, alternative materials and premium platinum, Benchmark sends every ring off to its final destination with a lifetime guarantee. This is especially important for the alternative material men's rings that are so popular today. Their unique look and properties make them excellent in some senses (scratch resistance, hypoallergenic) but surprisingly delicate in others (highly brittle and prone to shattering if struck at the wrong angle.) Benchmark's lifetime guarantee takes away any worry that their beautiful designs won't perform in every day life (but spoiler alert: in our experience they do. Big time.)
These gorgeous rings stand out on any guy's hand, and they're perfect for grooms who want something outside the cookie-cutter norm but that's still elegant. Benchmark's designs go from work to play, baseball games to black tie, and everywhere in between. They can match his favorite watch, or his sense of style in general. They're highly customizable, and just the right fit for discerning grooms.