Alternative Engagement Rings for Edgy Brides – That Aren't Bands!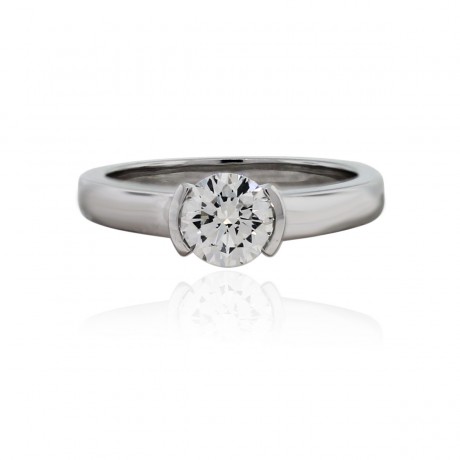 One of the most magical moments of your wedding day is finally slipping that band on your finger when you say "I Do." The wedding band signifies forever – an unbroken circle that represents the everlasting quality of your love. A band worn on the left finger symbolizes that you are married. If it's been there since the moment you got engaged, it lessens the enormity of that symbolic gesture – putting your wedding band on for the rest of your life. Obviously, this is our greatest argument against engagement bands.
However, the engagement band is an "I Don't" for more than just that reason! So many brides think that getting a simple band is a budget friendly alternative to an engagement ring. We've time and again that a beautiful engagement ring should never break your budget. There's simply no good argument for betrothing your beloved to a massive credit card bill, especially not with so many beautiful engagement rings that don't cost as much as a mortgage on the market.
One reason why some brides are eyeing the engagement band is due to budget. Who needs a huge rock? Not these brides. But the next step away from the 3 carat solitaire isn't necessarily an eternity band.
Modern brides have popularized unique and beautiful alternative engagement rings that feature diamond slices, delicate rough diamonds, black diamonds, and rings with no diamonds at all.
One of our favorite types of engagement rings is the gemstone engagement ring. A setting with your favorite stone, your birthstone, a gem with symbolic meaning to you and your partner (or even a gem that's just your favorite color!) An aquamarine might match your hubby-to-be's eyes. A ruby might symbolize your endless passion. A loyally blue sapphire was good enough for the future queen of England (we're be cool with it too). And emerald engagement rings have been known to take our breath away.