Yellow Gold Bracelets We Love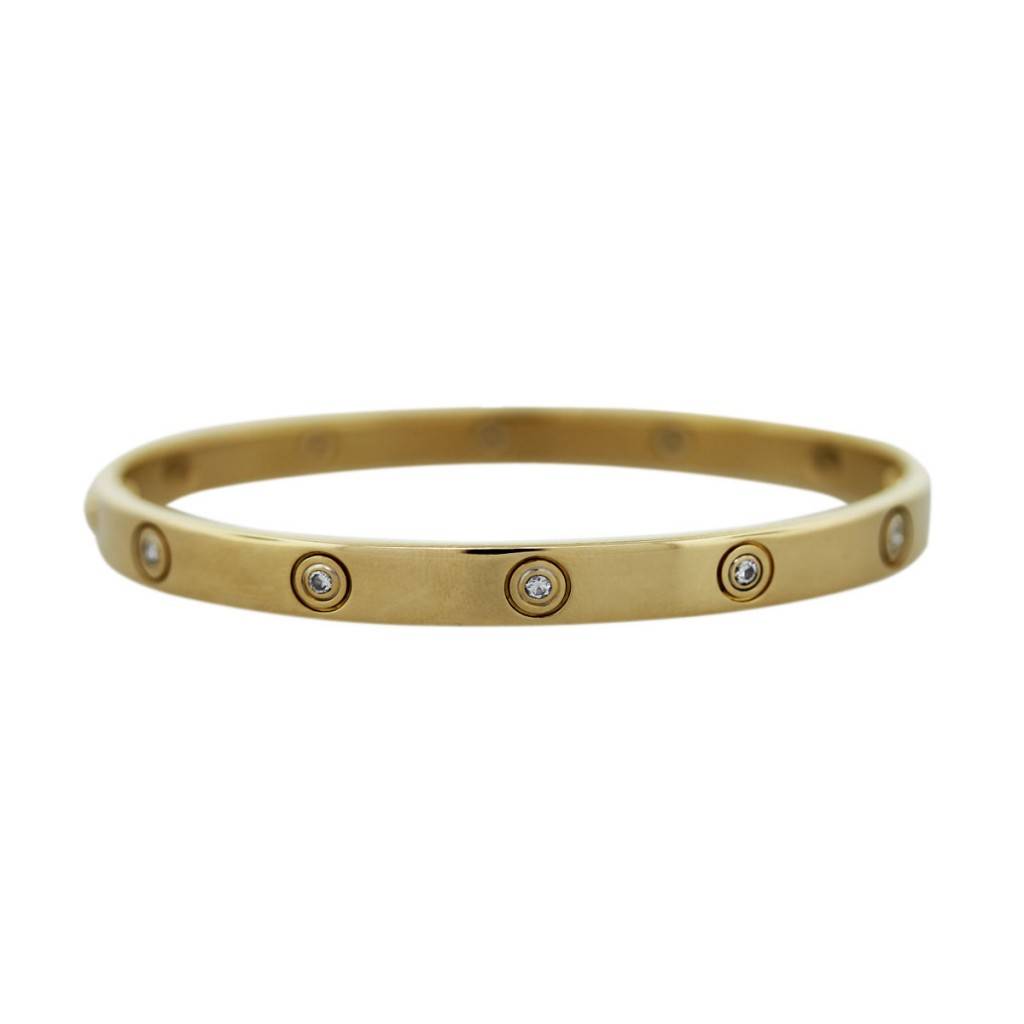 It's safe to say yellow gold has seen a major comeback in recent years.  It used to be our white gold Cartier Love bracelets sold like hot cakes. We couldn't buy them fast enough to keep them in our showcases! And while the yellow gold variations have always been popular, now the reverse is happening – our white gold Love bangles still sell, but our wait list for used Cartier Love bracelets in yellow gold is about a mile long. This isn't just the case with Cartier either – our yellow gold Tiffany pieces, Yurman bangles and even our unsigned estate pieces are in constant demand. Luckily for us, tons of customers still want to sell gold Boca Raton demands. And there's no better place for yellow gold jewelry than on the wrist. We combed through a few of our recently purchased pieces, and a few yellow gold bracelets that we just happen to love to highlight some.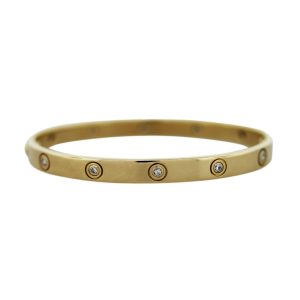 Back to the aforementioned Love bangles, we just love the addition of diamonds. This size 18 yellow gold Love bracelet features all diamond motifs.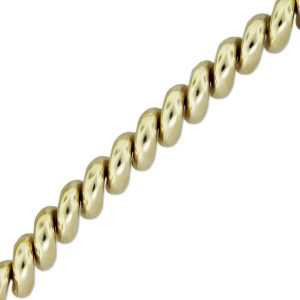 We love the elegant rope look of this 14kt gold San Marco bracelet. Its 8.45 mm width gives it a nice presence on the wrist, but the nautical style is perfect for every day wear.
Speaking of the nautical theme – how great is this diamond studded star fish bracelet? Lustrous high karat 18kt gold starfish create this line bracelet and the 2 carats of G/H, VS/SI diamonds add an extra dash of sparkle.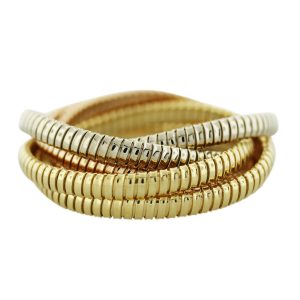 Technically this bracelet does feature rose and white gold too, but it's so cool we had to feature it. Surprisingly light, segmented bands of gold interlock to create a rolling bracelet that's the perfect combination of edgy and elegant.