Wedding Bands: Gabriel & Co. vs. Henri Daussi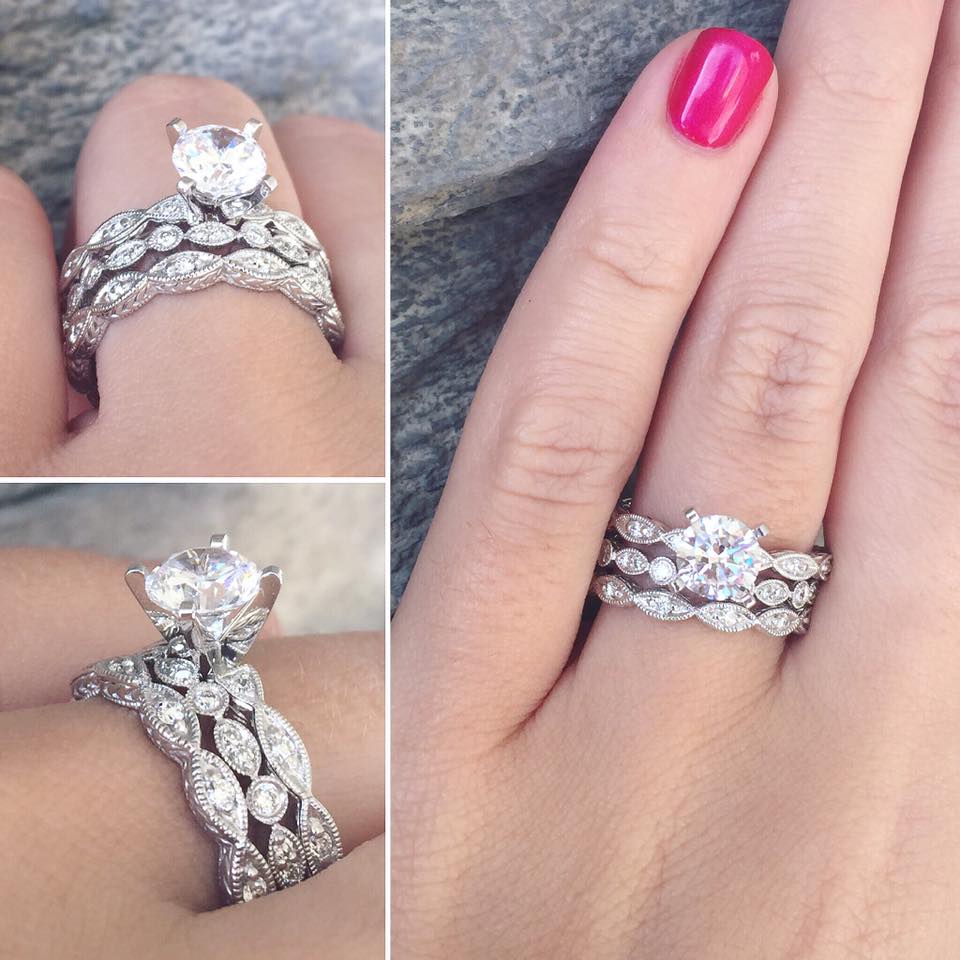 When it comes to wedding bands, we love pairing our designer engagement rings with their designer wedding band counterparts. All of our engagement ring lines, from A. Jaffe to Verragio, include both engagement rings and wedding bands (most of them also include coordinating men's bands!) And whether you want a seamless fit or a layered look, you're sure to find a band…or two…or three that you love. And we're always game to play dress up.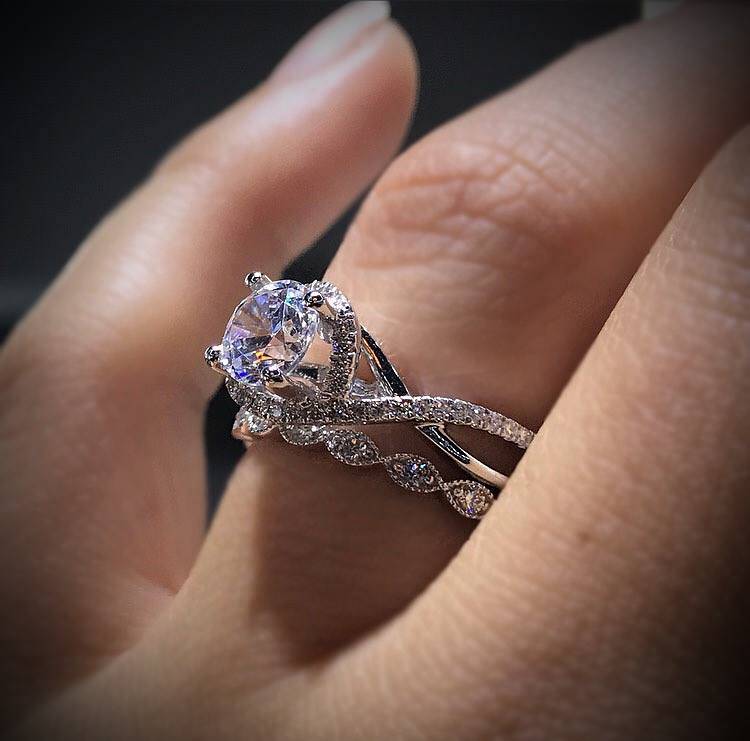 But one of our favorite ways to create a really layered and unique look is by mixing and matching bands from different designers. This won't always work, especially when working with colored gold, because each alloy is different from designer to designer. For example, if you have a rose gold Tacori engagement ring, you want to stick with a lovely rose gold Tacori wedding ring. But if you have a platinum Tacori engagement ring and fall in love with a rose gold wedding band from Verragio, you're good to go. We love mixing and matching to find the perfect fit! And while we are equally obsessed with every designer we carry, there's two that pair beautifully with just about every ring in our store: Gabriel & Co. New York & Henri Daussi.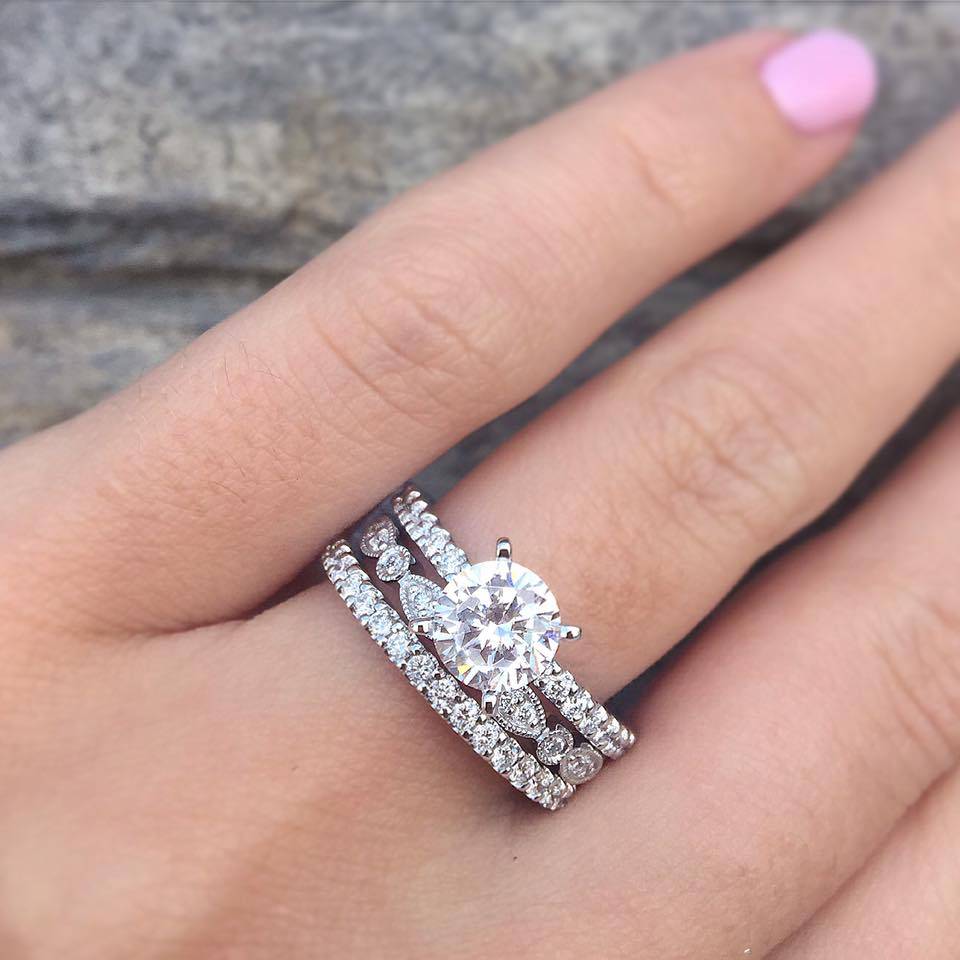 Both of these designers:
Have incredible textured wedding rings. We love the details on every single one, and the warmth they bring to even the most simple strand of diamonds.
Come in rose gold, yellow gold, and white gold.
Create rings that are perfect for stacking in sets of three or more.
Specialize in really unique styles.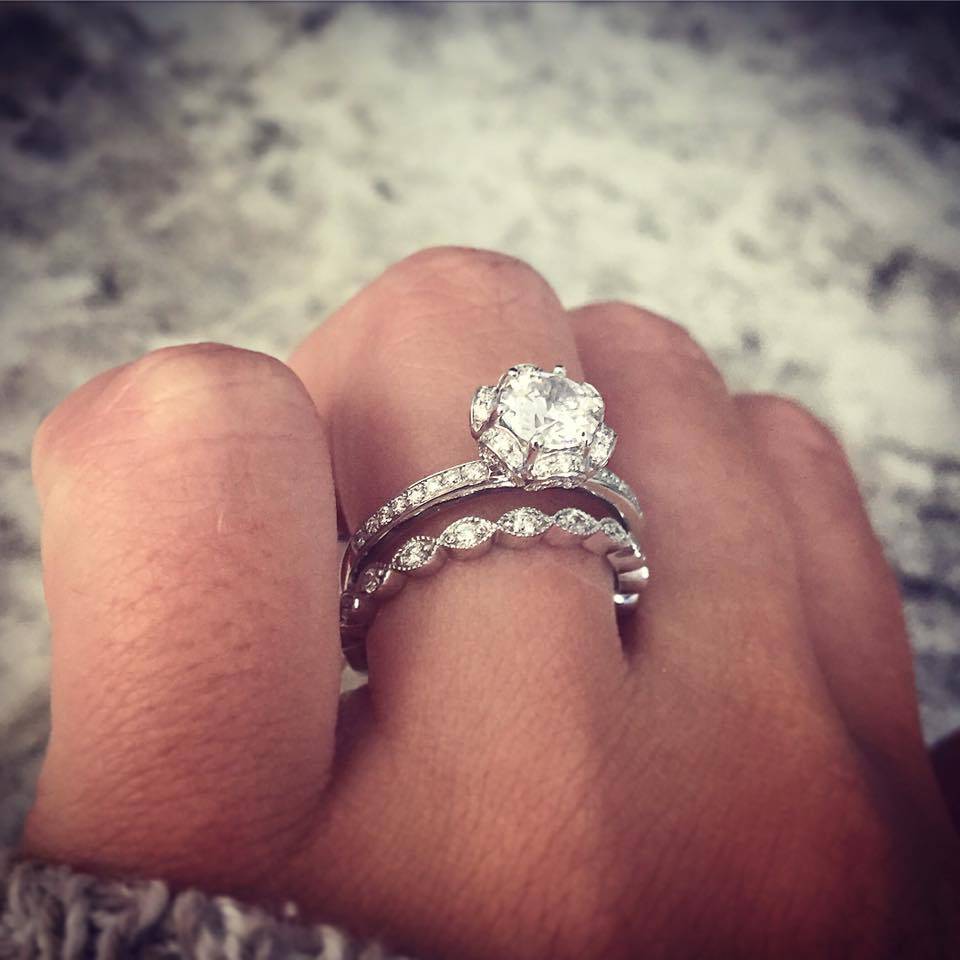 Marries affordability with quality. Some of their wedding bands are as low as $275 without diamonds, and $475 with diamonds.
Creates beautiful, vintage and antique inspired looks with cutting edge technology. You get Old World charm with modern brilliance.
Look fabulous with any style ring, and are a great way to add an unexpected style to your bridal set. Think pairing an antique inspired milgrain ring with a sculptural modern bypass ring.
Have lots of options for alternative, colorful gemstones like sapphires and black diamonds.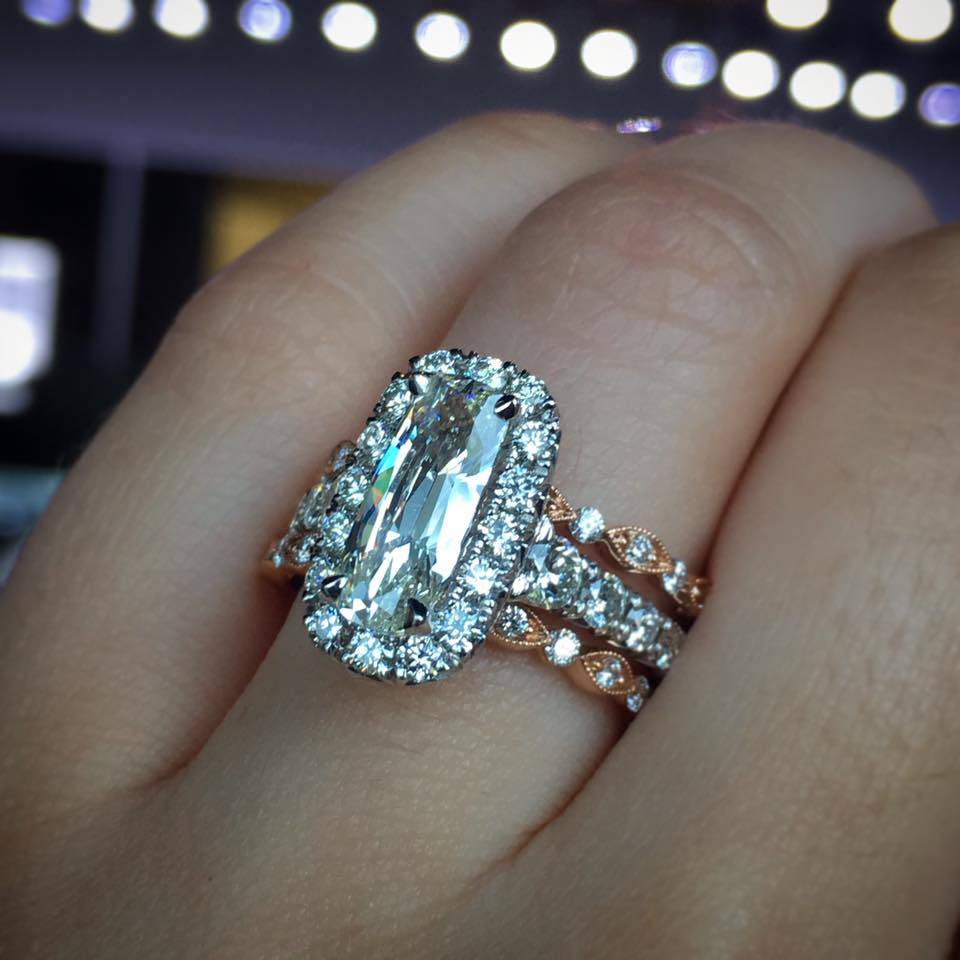 Makes expertly crafted luxury wedding rings. Starting at $600, they are one of our premium designer lines.
Specializes in eternity bands of every style. Sculpted, twisted, stacked, fancy colored diamond, black diamond on black gold, you name it, Henri Daussi has a striking eternity band.
Creates unique wedding bands you've really never seen anywhere else. Think single shared prong strings of diamonds, or four rows of chocolate diamonds, or an eternity band that's entirely bezel-set.
Also designs rings meant to be worn separately from your engagement ring. Whether you want to spread your bridal suite out or add to it years later with an epic anniversary gift, Henri's broad stacked eternity bands are an excellent choice.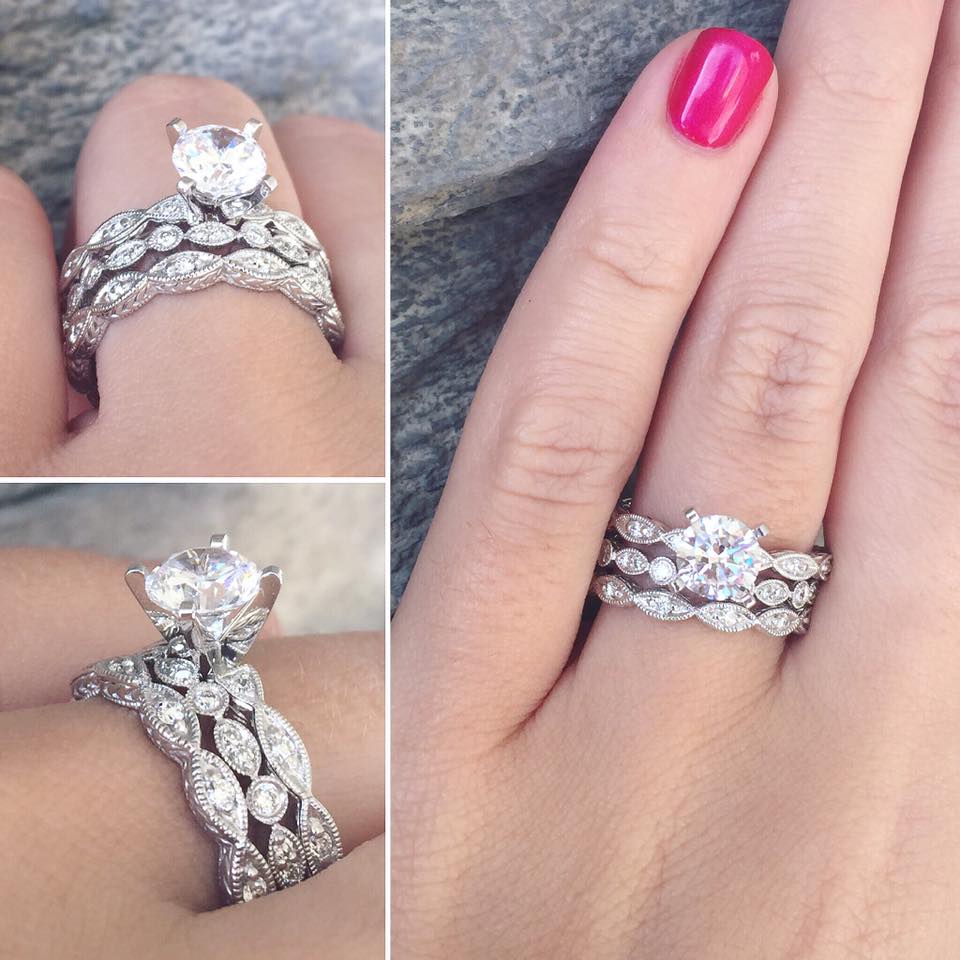 Shopping for your engagement ring – online, on Pinterest or in-person- is only half the fun! When you start dreaming up combos for wedding bands to slip on as you say "I Do" or add to your stack over the years, your beautiful engagement ring gets even more personalized. Mixing and matching with these two fabulous brands is the perfect way to do it.