Spotlight on: Verdura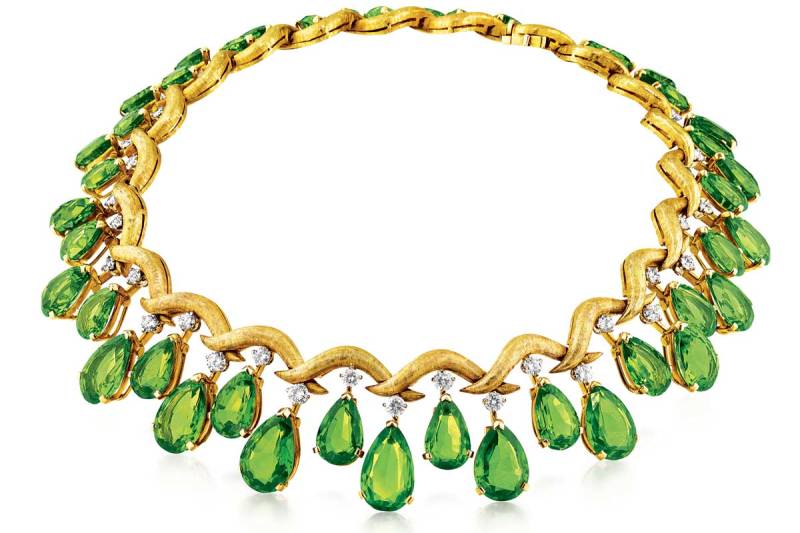 Making, collecting and selling fine jewelry is a wonderful experience. Fine jewelry is like fine wine, it never gets old, just better. Jewelry lovers go through extraordinary means to acquire the style of jewelry they love. Verdura offer jewelry lovers some of the best and most original pieces of jewelry ever created.
While some collectors like new and modern day jewelry, other collectors like old vintage antique jewelry. If you were born in the early or late 1800s, you would have probably been the proud owner of some fantastic stones, and unique pieces. Many Verdura jewelry pieces are found at auctions, and at antique tradeshows, throughout the world.
Verdura was a man of few words, but they all made sense. His reaction to women wearing cuffs were ingenious. His statement read, " Well, every woman has two arms so she needs two cuffs." Today women still wear cuffs; not only on the sleeves of these dresses and blouses, but on one or both wrists as well.
Coco may not have invented the cuffs, but she sure did a good job wearing them. The stones found inside Coco's cuffs are not completely perfect. In fact, they are a little imperfect, but who cares? The jewels are beautifully designed and set in a cross background, centered by an array of starry jewels.
Verdura has been creating beautiful jewelry for a very long time. In the 2012 New York collection, collectors can certainly appreciate the double take. A beautiful necklace with lime teardrops, gold and diamond settings.
Another timeless piece is the Verdura FULCO Ring. It is magnificently set with colorful gemstones, black enamel finishing and gold. This ring is absolutely gorgeous.
The infinity knot bracelet is set in gold and diamond. It is a one of kind piece that no woman in her right mind can live without. After all, diamonds are forever. At least that's how the majority of women feel, about diamonds of all sorts.