Top Watch Trends for Women in 2014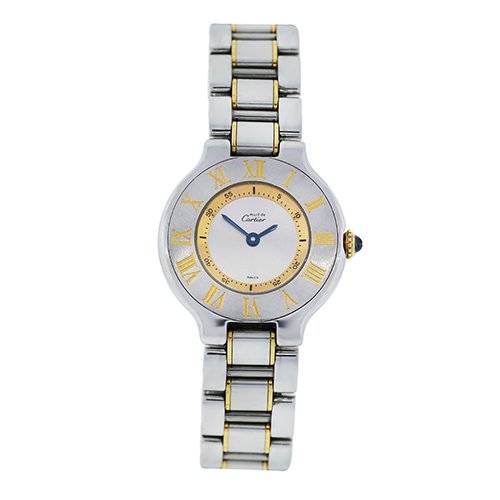 Today's woman is multi-faceted. She is equally at home in the boardroom and at an upper scale dinner party as she is on the tennis court and tucking her toddlers into bed. Because she is always on the go, and never one to be able to slow down, she needs the appropriate watch for her lifestyle. Fortunately, 2014 ushers in a bumper crop of watches that are custom made for the many hats she wears throughout her days.
Buying Watches in Boca Raton for the Boardroom
When it comes to buying a watch to wear in the corporate world, you are going to want to look for a watch that has a bit of understated class. Patek Phillippe makes a stunning watch for women that is ringed with a bezel of diamonds that spiral along the outside. That is not its only claim to fame, though. That rests in the inclusion of a perpetual calendar, moonphase indicator and a minute repeater, all housed in a distinctly feminine design. A Rolex lands you squarely in the lap of luxury. The yellow gold oyster diamond model features 3 carats of diamonds around the edge of the watch along with a perpetual date indicator.
Watches That Are Perfect for Being Active
In the past, if you found a watch to wear while you were engaged in your favorite sports or other active pursuit, you had to be happy with it either being durable or attractive. Rarely could you find a watch that met both of these criteria. These days, though, active wear watches that meet both these criteria abound.
The sporty pink and silver polyurethane Activa watch gives the active woman all the features she desires without compromising on looks. Using the latest technology, this watch combines reliable Swiss components with luminous hands and a snazzy round case in silver aluminum. You will not need to worry about getting it wet since it is water resistant to 50 meters/165 feet/5 ATM.
If you are a runner, Timex offers the Ironman Traditional 30 Lap Midsize Watch. Using large fonts that are easy to read, this watch features three alarms, a 30 lap memory and 15 presets so you can stay focused and always know when important events are coming up. The comfortable resin strap is durable while the indiglo night light makes the data easy to read, even during those early morning runs. Dedicated runners will be pleased to know that you do not have to give up your run, even when it is raining, since this watch is water resistant to 100 meters.
Buying Watches for Your Dinner Party in Boca Raton
When it comes to dinner parties, elegance and sophistication are the preferred looks. Whether you choose to wear a watch that accentuatesa and blends into your ensemble, or you want something that will stand out a bit and become the focus of conversation, you have lots of choices.
Rolex carries a line of simply stunning watches that are perfect for the discerning woman who is looking for that crowning touch to her ensemble for the evening. Rolex takes the celebration of femininity one step further with the Lady-DateJust Pearlmaster. While this design has stood out ever since its launch in 1992, this oyster perpetual model adds your choice of rubies, emeralds, sapphires or diamonds for an elegant look that will get you noticed every time you wear it. The Everose gold band is the perfect foil to the jewels and etchings on its face.
What it Takes to Find Your Perfect Watch
Finding the perfect watch for your needs is often a matter of trial and error. Even if you think you have found the perfect watch, you might realize shortly thereafter that it simply does not meet your needs. Instead of having it languish in a drawer, gathering dust and being unused, you can sell it. The market for pre-owned luxury watches is quite robust, which may come as a surprise to those who are not familiar with it.
Visiting a jewelry store that specializes in pre-owned luxury watches allows you to accomplish two things. You can get a quote for the watch that you love since it does not work for you. You can also peruse the selection of luxury watches that are available for purchase. This step allows you to try on a variety of watches to make sure they feel good and fit well.
Many women realize they need to have different watches to meet the different demands that are on their time. They would not be eager, for example, to wear their prize Rolex while they are out jogging in the rain. Finding a sporty watch that meets your need for keeping the correct time while also being able to withstand any bumps and bangs that might occur while you are out jogging or playing another active sport will go a long way toward ensuring that your luxury watch is in pristine condition when it comes time for your next dinner party.
Related articles