Rolex VS Replica: How to Identify the Real from the Fake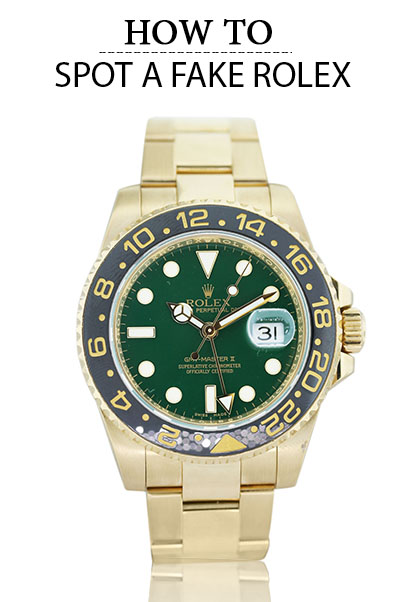 Many people buy and sell Rolex Boca Raton, but most of them do not know if their Rolex watches are fake. This can create a huge problem especially if you are trying to gain the trust of the watch buyers in Boca Raton.
Whether you are buying or selling a Rolex, you should know how to spot the fake from the authentic watches. Before we do that, let us delve deeper into this luxury brand and determine why it is one of the most treasured names in the watch industry.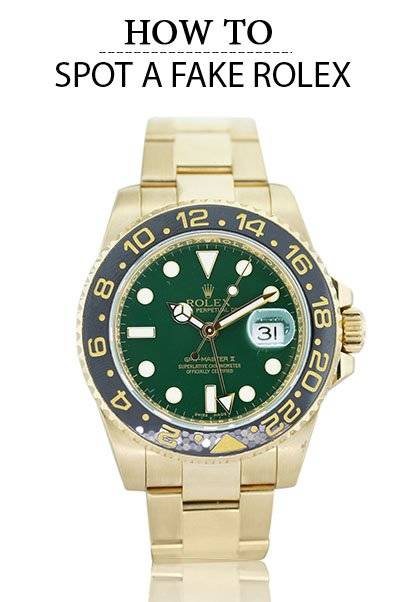 The Past and Present of Rolex
It was Hans Wilsdorf and Alfred Davis who founded a company in 1905 in London, England after their surnames, which would eventually be Rolex SA. The business' main function was to import Swiss movements to their country and place them in watch cases. Three years later, Wilsdorf came up with the Rolex brand and trademarked it as he opened an office in Switzerland.
Although there is still no confirmation as to why he chose the name Rolex, it is believed that it came from "Horlogerie Exquise," which is a French phrase that means "Exquisite Clockwork." Wilsdorf said that the name of his watch should easily be pronounced by people no matter what language they speak. He chose Rolex and it fit perfect on the face of a watch because it is a short name.
In 1914, the watches received Class A precision certificate from Kew Observatory. This award was normally given to marine chronometers only. Five years later, Wilsdorf had to move to Geneva, Switzerland because it was wartime and the imports of luxury items cost too high. At this time, the company was known as Rolex Watch Company and then was changed to Montres Rolex, SA. Finally, it was renamed to Rolex, SA – a name that it keeps until today.
Rolex is considered a status symbol. If you have a Rolex on your wrist, you are communicating to other people that you are a successful individual and you have rewarded yourself with this luxury brand. Rolex does not only have attractive appearances, but they also have excellent movements. This is perhaps one of the very reasons why they are very expensive aside from having high-quality materials.
Another reason is the value. You can wear a Rolex watch today up to five years before it will depreciate significantly. Unlike cars, the Rolex watch value does not depreciate exponentially, so they can be a good investment.
How to Find Honest to Watch Buyers in Boca Raton
If you intend to sell watches Boca Raton, you should know how to spot the fake from the authentic ones especially if the watch in question is a Rolex.
To make it easier for you, here are the ways on how to spot a real Rolex and a fake one:
Check the Casebacks
Clear Casebacks: Counterfeits have a skeleton caseback or a clear display. This means you can easily view the insides of the watch. This is quite easy to spot because Rolex does not manufacture this kind of watch except for the two vintage manual wind models. However, those two were made in the 1930s and they were not even production models to begin with.
Engraved Casebacks: Always remember that Rolex does not engrave the back of the watch. There are no hallmarks, no designs, and logos. They are very smooth and no engravings whatsoever. Once again, there are exceptions here which are the ladies' models that were produced in the 1990s. The Rolex Oyster Original Gas Escape Valve is also engraved in the Sea-Dweller Rolexes. Unless you are selling these models, they should not have engraved casebacks.
Look for the Hologram stickers. When Rolex models are manufactured, they are treated with Hologram (3D) encoding on the back of the watch. You will easily see the Rolex crown above the reference number of the watch. When viewed from another angle, the background pattern changes. If it does not, you just might have a counterfeit watch.
The date should be magnified. If you sell Rolex in Boca Raton particularly the new models, you will find that the crystal comes with a glass bubble and is positioned right on top of the date. The purpose of this is to magnify the date for 2.5 times. Most of the fake watches can only magnify the date up to 1.5 times. For some, this is not easily recognizable. However, if you compare the fake and the real side by side, the difference is huge.
The watch should have a triplock crown seal. If you are selling a Submariner, a Daytona, or a Sea-Dweller, you should know that these models have a triplock crown. This means that they have an extra seal found in the tube of the winding crown's threads. Look closely at the watch and you will find a gasket that looks like an O-ring. It is visible if you fully unscrew the winding crown. Counterfeits do not have this seal. Instead, they just use the basic threads that do not function and are for cosmetic purposes only.
There should be a minute hand. There are Rolex models that do not have minute hands, but the Yacht-Master series comes with this. If you are selling this type of watch, you should be able to identify whether or not there is a minute hand. Counterfeits do not bother to create this and just copy the look of the Submariner. The genuine Daytona watch also comes with a minute hand and has exquisite motions.
Brand new Rolex watches have micro-etched crystals. This was introduced in 2002 and then all the Rolex watches come with micro-etched crystals for the crown found at the 6 o'clock position. It is quite negligible because it is very small and almost hard to see. However, if you have a loupe, you can use it to view the watch. The etching should be visible by then.
Check the case reference numbers. Finally, this is the easiest and most accurate way to find out whether the watch is authentic or a fake. When you have located the watch's serial and case reference numbers, you should examine what they look like. The numbers should be etched cleanly with fine lines that resemble a diamond cut edge. Counterfeits often use whatever number they have and are often pretty much the same. They are also often too close to one another and seem to have been etched in a hurry.
It is also important to know that Rolex watches are not cheap. When you find a good deal on a Rolex, do not quickly grab it. Rolex watches are expensive because they are classic timepieces. They are durable and will last for several years with proper handling and care.