Timepieces and watches are frequently sold along with fine jewelry, but consumers usually have far less knowledge about these items than they do for rings, necklaces and diamonds. In fact, most people will just think Rolex if asked to name a valuable timepiece. In reality, there is far more to this part of the luxury world than just one watchmaker.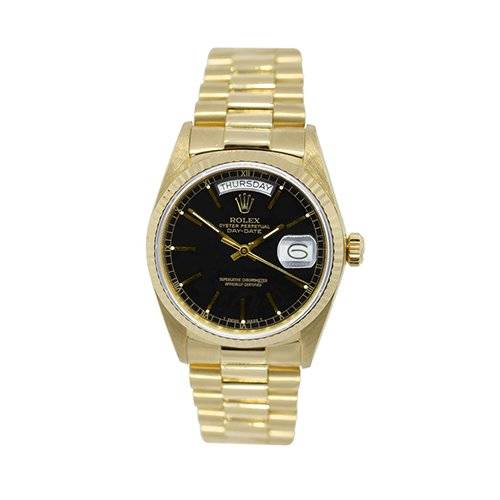 Watches
While the Rolex name is probably the widest known watch brand in the world in terms of a luxury wristpiece, it is not the only brand out there. Breitling, Gucci, and TAG Heuer are at least three others that stand out right away and compete in similar price ranges. In fact, there are an addition 10 brands that are not seen in the mainstream but definitely count as luxury wristwatch makers as well. So name and price tags don't make a watch a luxury by default. It's true that Rolex was the first to develop some features that are found in any watch today, such as the chronometer feature, effective waterproofing, and dustproofing. However, these same benefits can be found in a basic Casio watch today as well.
Instead, here are five of the more common criteria that experts use to rate a timepiece as a true item to pursue for luxury and investment:
Quality of workmanship – Some of the best pieces available are still handmade instead of created in a factory. That rare skill makes such watches extremely rare and worth owning.
Unique design – Some watches reflect the unique work of a particular craftsman or line of manufacturing. These watches can no longer be produced, so they become collector's items in the aftermarket.
The materials used – Clearly watches that are made of gold with diamonds in them are going to fetch a far higher price than a leather band watch with stainless steel, in most cases. As a result, timepieces are often rated in categories to compare them better, apples to apples.
Existing market valuation – One can't forget what the current market is willing to offer for a given timepiece. It is, after all, driven by the laws of supply and demand. Even luxury and high-end luxury items see fluctuations in the pricing due to market push and pulls.
A strong perceived value – Just like gold, some watches maintain value simple out of a perception. Gold doesn't produce anything nor is it useful for generating product. It is simply perceived to be valuable. High end luxury watches sometimes have the same perceived label and price tag, even if the base materials are not worth near as much as the going price.
The consumer buyer looking to invest in timepieces can learn a thing or two from jewelers and other watch buyers, often saving themselves thousands of dollars with a bit of homework and patience. There are lots of dupes out on the market, but good jewelers have no problem guiding and educating consumers to what is true luxury worth pursuing.