Get Your SHINE On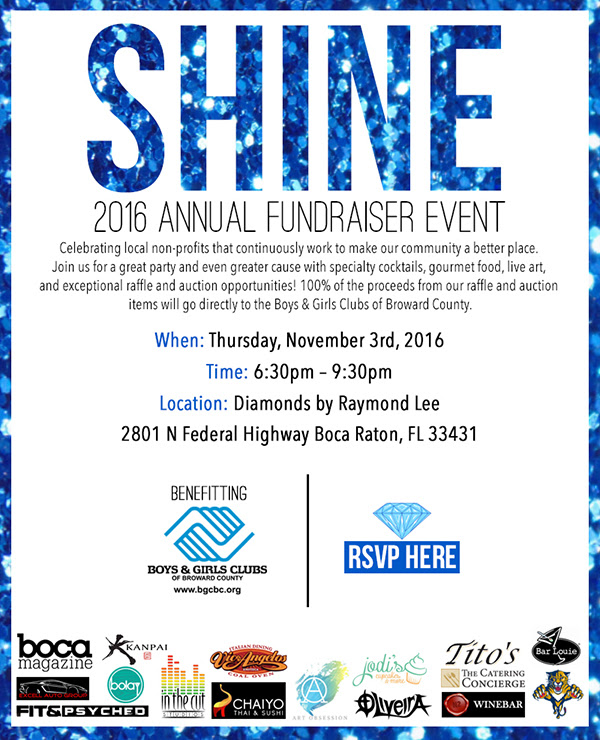 Have you heard about SHINE?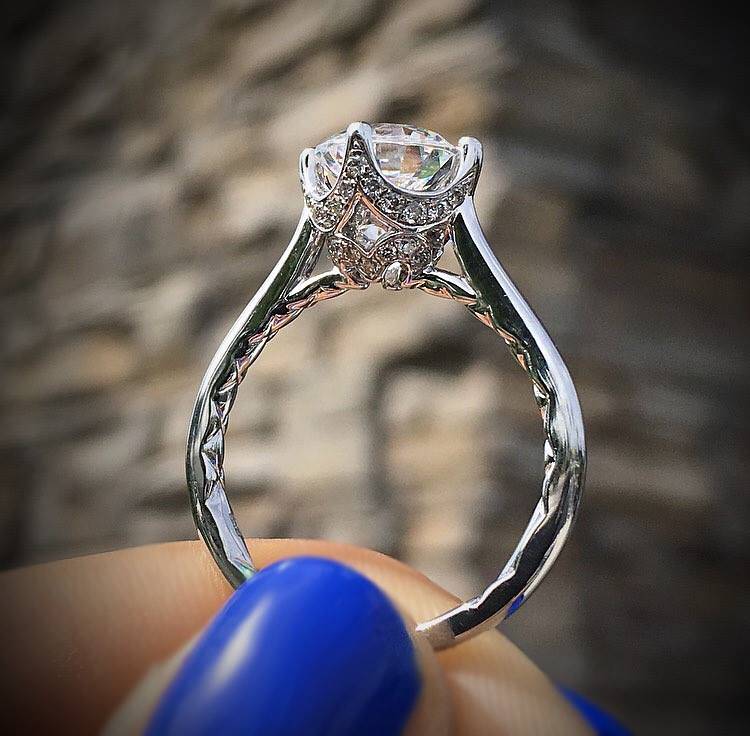 Last week, we hosted our second SHINE event, the first since our Grand Opening last February. Because we chose to celebrate the opening of Diamonds by Raymond Lee, it obviously holds a special place in our heart. And this fall, we decided to cement SHINE on our social calendar as our premier fundraiser.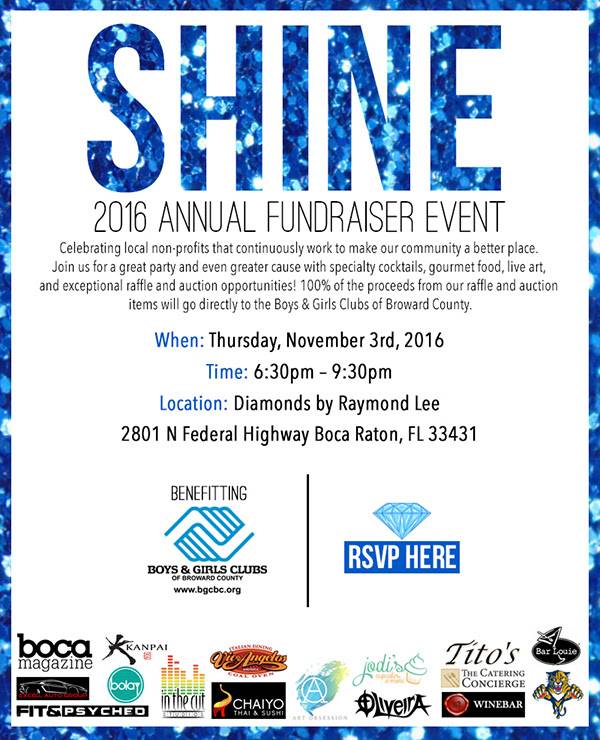 This year, we partnered with Boys & Girls Clubs of Broward County to plan a spin on the typical cocktail party, with out own special touch, of course. We gathered over 200 of our closest friends to party, eat, drink, dance, and enjoy the gorgeous work of local artists.
We partnered with:
Boca Magazine
Excel Auto
Fit & Psyched
In the Cut
Kanpai
Bolay
Chaiyo
Jodi's
Tito's Vodka
N2 Wine Bar
Barrel of Monks
The Florida Panthers
Bar Louie
Oliveira
Vic & Angelo's
…among others! Basically everyone who's anyone was there. You definitely need to check out the photos here!
We invited a mix of South Florida's local philanthropists, residents, and generally charitable human beings to play dress up with our jewels, ogle some art, and bid or raffle on FABULOUS prizes – all for a wonderful cause.
The result was a Thursday night filled with SoFla glitterati, plenty of selfies, sick cars and – courtesy of yours truly – diamonds as far as the eye can see. Check out this awesome timelapse video CO made!
And if you missed SHINE this year, let us know! We are more than happy to add you to the invite list for next year.