The holidays are quickly approaching, and along with chilly weather, yummy food and visits from family comes extra expenses. Holiday expenses never seem to just include gifts either. There are decorations, food, and travel costs as you shuttle from party to party or even bigger travel expenses if you will be going long distances to visit family or friends you rarely get to see. All of these costs can start to add up quickly and put a strain on an average family's budget. Some folks are finding that selling their unused or broken gold, jewelry and watches is a great way to make some easy cash. Raymond Lee Jewelers makes selling your unused or broken gold pieces and jewelry easier than ever.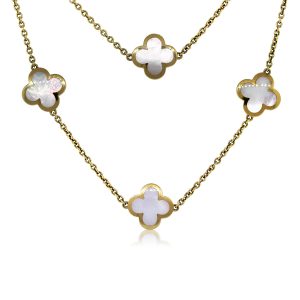 According to the American Research Group Inc. the average American family will spend upwards of $850 on holiday expenses. When you consider that most families are already on a stretched budget, shoving an extra $850 worth of expenses in during one month can literally "break the bank." This does not have to be the case for you and your family. If you are located in the South Florida area, Raymond Lee Jewelers has a great location in Boca Raton, FL. Since 1983 Raymond Lee Jewelers has been the premier location for selling all types of gold pieces. Your holidays do not have to be a stressful time. Raymond Lee Jewelers can help.
In most cases when a family discovers that they are going to be short on holiday funds, they immediately fall into the holiday debt trap. There are plenty of places willing to loan you extra holiday money with giant interest rates attached. This may seem like a quick fix at first, but most families find that this actually just gets their new year off on the wrong foot with extra bills that do not fit well in their budget. According to financial author Annette O'Connor, the debt you can accrue during one holiday season can actually haunt you for up to four years. Talk about your Ghost of Christmas Past!
Using those credit cards to pay for holiday expenses turns into a problem, because most people jack up the balance on their cards during the holidays, but then continue to only pay the minimum balance when January and the New Year rolls around. This means that, even though you may think you breezed through the holidays without a hitch you have actually dug yourself just a little deeper into your debt hole without even knowing it. You will also be spending $200-300 dollars over the course of the next year in added interest payments to your new larger credit balance. That $200-300 could have been going into a Christmas savings account for the next holiday season. When you look at the long term effects of using credit to pay for your holiday expenses, it is easy to understand why this is not the best route to take.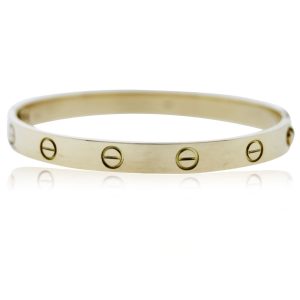 In the past there has been some stigma attached to selling your unused or broken gold pieces for extra cash. This is however a truly out of date attitude. As our country continues to recover from the recent economic recession, many people have completely revolutionized their view of economic status and what many like to refer to as "money morals." There is a very positive, and healthy turn in America toward more frugal, well planned spending, saving and earning habits. Finding creative ways to meet expenses without going into debt is now considered a positive character trait in all income brackets. In addition to this, Raymond Lee Jewelers treats all of their customers with the utmost respect. We understand that reusing, recycling and reselling are the new lifestyle of the financially wise. We are ready to make an appointment with you at our Boca Raton location.
If you think you do not have any gold that would be worth anything, think again. Many people are very surprised to learn what their gold is worth once they have sat down with one of our highly trained, professional evaluators. At Raymond Lee Jewelers we will make an individual appointment with you, so that all of your pieces can be expertly evaluated. Our jewelry associates will evaluate each of your pieces to make sure you are offered a competitive price. Because Raymond Lee Jewelers accepts a wide variety of gold pieces your chances of selling to us are greatly increased. We purchase all types of gold pieces including, gold bracelets, necklaces, rings, watches and broken pieces. If you have an unusual piece of gold you can bring it in for evaluation as well. You will never know what it is worth until it has been evaluated. If you are looking to sell gold boca raton then Raymond Lee Jewelers is the place.
The added benefit of selling your unused or broken gold pieces to Raymond Lee Jewelers is that most of the items we purchased are resold in our jewelry stores. This is what sets us apart from your average gold buyers in Boca Raton. The average gold dealer is purchasing your gold as scrap to be melted down. For this reason they will not offer you the top price for the value of the item. At Raymond Lee Jewelers we are not only evaluating the piece for its gold value, but we are also evaluating it for beauty and quality as a piece of fine jewelry. We hope to be able to resell good pieces to other customers, so we offer a great price to you for your fine jewelry. We are one of the few dealers in South Florida offering such competitive prices for your unused or broken gold pieces. We will evaluate all gold pieces including 10kt, 14kt, 18kt, 22kt, and 24kt. All of your gold pieces are worth something, and every dollar you earn at Raymond Lee Jewelers for your unused or broken gold pieces is more money in your pocket toward making this a happy, debt free holiday for you and your family.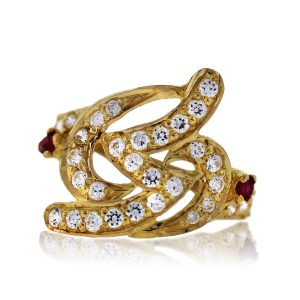 At Raymond Lee Jewelers we know that selling unused or broken gold pieces is a great way to earn some extra cash. Here are a few other great ideas for earning a few extra dollars this holiday season to ensure you do not go into your new year with new debt.
Part Time Work
Many individuals find that working a part time job for a few months before the holiday season greatly helps to offset holiday expenses. There are a lot of seasonal businesses that need part time help around the holidays including, Christmas tree farms and retail stores.
Online Resell
With the ease of the internet available to us, the age of old fashioned yard sales has become almost obsolete. With a few clicks you can sell any used item in your home to anyone in the country. This translates into one huge yard sale! Going through your garage or attic can produce some great items for reselling over the internet. Every item you sell is more debt free money toward your holiday expenses.
Consignment
Another trend that is really taking root in our culture since the recent recession is consignment. Basically a consignment shop will take your items, usually brand name clothing, and will put it on display for you in their shop, and when the item sells you are paid a percentage of the selling price. This is an especially good idea for people who have invested a lot of money in their wardrobes. Making back some of that cash can make a huge difference in your holiday spending money.
Making an appointment to have your gold pieces evaluated at Raymond Lee Jewelers, along with some of these other ideas, can have you well on your way to a happy, debt free Christmas. To make an appointment at our Boca Raton location please contact Raymond Lee Jewelers today.