Established in 1983 as a family owned business, Raymond Lee Jewelers has earned a well respected reputation as South Florida's most trusted Jewelry Sales and Service Center. They carry a diverse array of luxury timepieces, designer jewelry, GIA certified diamonds, plus beautiful vintage jewelry.
If you're looking for an expert jeweler who's highly regarded by watch buyers in Boca Raton as a jeweler with an excellent history and the resources to sell any luxury watch brand including Rolex, Breitling, Movado, Vacheron Constantin, Audemars Piguet, and Corum, etc. — than look no further than Raymond Lee Jewelers.
According to a Lee spokesperson, when it comes to upscale watches, they receive more requests for Rolex from their customers than any other luxury watch brand. This does not come as a surprise given the brand's status with both discerning men and women.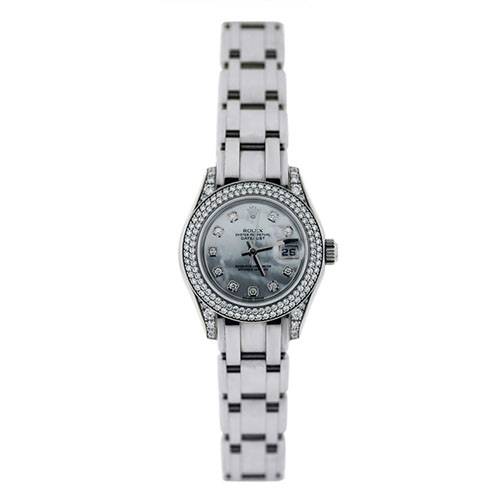 Rolex Ranked Number One By The Centre for Brand Analysis
In 2012 and 2013, Rolex continues to hold the number one premier luxury ranking in the Official Top Consumer Superbrands By The Centre for Brand Analysis. The voting process involves a national sample of 2,100 plus British consumers, ages 18 and older, who are carefully reviewed via a YouGov panel. Based on the final voting results from consumers and the Expert Council, the brands deemed to be Superbrands are accessed, and judged in order of ranking. Once again, Rolex was voted as number one.
The Importance of Serial Numbers
Luxury timepieces, along with most premium watch brands, contain an important serial number that identifies the individual watch. It's also one way to ensure that your purchase is a legitimate one.
Watch manufacturers provide all authorized jewelry dealers who sell premium watches with access to a database that lists the serial numbers for all of their watches. Verifying the serial number for a potential purchase is important and that's all the more reason to only deal with an authorized jeweler.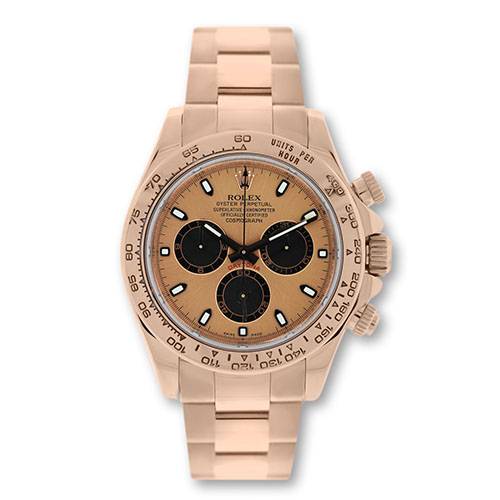 Rolex is in An Elite Class
Many of the world's leading athletes and stars own Rolex watches including: Roger Federer, Tiger Woods, Lindsey Vonn, Cindy Crawford, Caroline Kennedy, Madonna, Russell Crowe, and Phil Mickelson, among others.
And then, there's Astronaut Scott Carpenter with his magnificent Rolex Submariner Watch. The Rolex Submariner is one of the most resilient Sport Models ever designed with its unrivaled style, and unparalleled performance. It's a perfect choice for any man with a passion for adventure.
The Submariner is celebrated as a technical masterpiece and a luxurious icon among Sport Modelsa. Additionally, it's a watch that captures one's imagination. It's no wonder that this unsurpassed timepiece was chosen for the filming of the first nine James Bond Agent 007 movies.
Due to the brand's prestige and craftsmanship, Rolexes consistently maintain their high resale price points combined with a time honored cachet value that's recognized worldwide. When compared to any other luxury brand, Rolex is known as the top brand with the highest investment value.
Looking at the fascinating history of luxury timepieces, the world famous Rolex Submariner is regarded as an iconic work of artistic craftsmanship and luxury. Gentlemen and ladies with an appreciation of the finer things in life have a great deal of interest in extraordinary luxury, craftsmanship, and fashion.
The Rolex product line offers an array of design features that incorporate fine diamonds and precious gemstones. You will also find that a Rolex is not only a prized timepiece, but an extensive line of upscale watches designed with a variety of features that include chronograph timing functions and calendars.
Rolex is one of the most prized luxury watches in the world, and it is a clear reflection of an individual's sense of fashion, style and good taste.
Maintenance Tips
Check your watch carefully, and if it doesn't have a depth indicator, don't take it into the pool, or the shower. And frankly, unless you're a professionally trained diver who's experienced, don't wear your watch while swimming in a pool, or in the sea.
Pools and the sea contain salt and chlorine. You shouldn't ever expose your expensive watch to either of these two elements because you run the risk of eroding the case lining, the elements and diminishing the beautiful finish of your watch. It's simply not worth the risk.
The same advice goes for any good jewelry. We recently had one of our customers who made the mistake of wearing diamond and gold earrings while she was diving and swimming in a relatively calm lake. The earrings were no where to be found when she came out of the water. Needless to say, she was extremely upset because they were a very expensive and beautiful pair of earrings that held a great deal of sentamental value.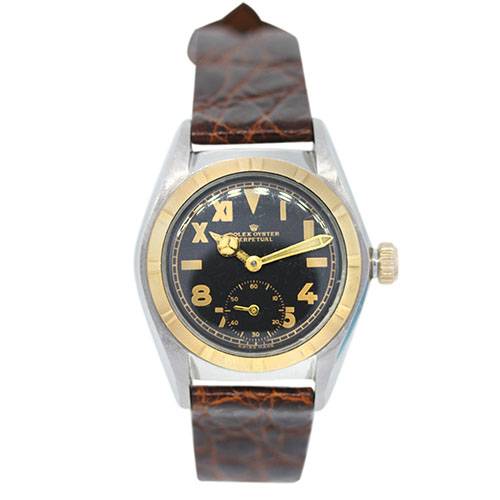 Rolex Recommended Care Guidlines
A general guideline recommended by Rolex is to make sure that the watch is pressure
tested on an annual basis to make sure that the case is still waterproof. The test, which is free, should be done by a Rolex certified watchmaker. For obvious reasons, this test is especially recommended if you've purchased a divers watch.Every five to seven years,
Rolex also recommends a full service depending on the watch use. This should include a complete examination of the timepiece that can only be accomplished by completely dismantling the watch so that each individual part can be carefully cleaned. If the watch has been exposed to harsh hot or extreme cold climates, it's not at all uncommon for the oils that are inside the movement to dry out. In addition, the gaskets in the case could also dry out quicker with any type of extreme exposure to either hot or cold climates.
In addition to selling and buying luxury timepieces, diamonds, and fine jewelry, Raymond Lee Jewelers also provides professional jewelry and watch repair services as well as professional jewelry customizations. Every watch that is purchased and sold is throughly cleaned and overhauled in-house by Lee's team of factory trained master watchmakers.
The timing is perfect to sell Rolex Boca Raton wants and "needs" to satisfy its luxury cravings. In the event that you're curious about the current market value of your Rolex, Breitling, Corum, or any other luxury watch brand, contact Raymond Lee Jewelers in Boca Raton. In fact, when you need to sell watches Boca Raton is an excellent place to be.
Rolex History
In 1905 at the young age of 24, Hans Wilsdorf, the founder of Rolex, started his company in London to distribute timepieces. His true passion as a visionary was to create an elegant and reliable timepiece that could be worn on the wrist. That vision was a major challenge at that point in time because wristwatches were not very precise. Wilsdorf was finally able to turn the dream into reality and his visionary spirit lives on in the magnificent Rolex brand.
Although Rolex is now headquartered in Geneva, Switzerland, the firm relies on 4,000 watchmakers in over 100 countries.