Rolex Watches and Diamonds
When it comes to luxurious accessories, it is hard to beat the Rolex watches and diamonds partnerships. These are timepieces that are both a feat of engineering as well as design. You get the quality and Swiss-born craftsmanship that the company is known for.
However, you also get a lot of bling, sparkle, and shine. This is definitely not your dad's watch. These are a great option for those who like bolder and more eye-catching styles.
Rolex: Optimizing Timekeeping with Diamonds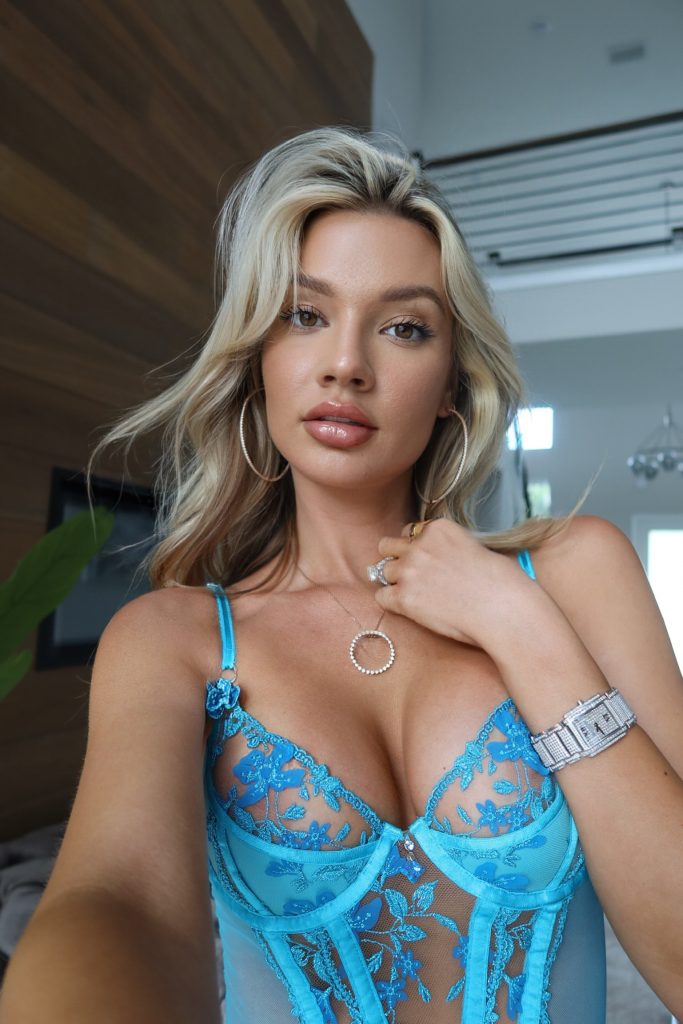 There are many models of Rolex watches that feature all or mostly diamond layouts. Some of these models may feature diamonds on the bezel and face of the watch. Whereas others may feature diamonds around the entirety of the band of the watch as well. This gives the watch a glamorous sparkle and shine, as well as a classic style. Rolex watches are iconic.
When it comes to style and luxury, it is hard to beat a Rolex watch. Add a ton of high-grade diamonds and you have something really special. These watches are versatile, elegant, and durable. They feature cutting-edge design and the best quality craftsmanship available.
Every watch is built by hand. Every element of these timepieces is deliberate. While these are sparkly and shiny watches, they can actually pair with a wide range of different styles for different occasions. You can't get much better than something so stunning that also looks great with everything.
With so many different styles to choose from, you can easily find the perfect iced-out watch for your taste and style. Whether you want something for special occasions or something that can become part of your signature look, these watches make amazing accessories that will catch the eye of all who see them.
The History of Rolex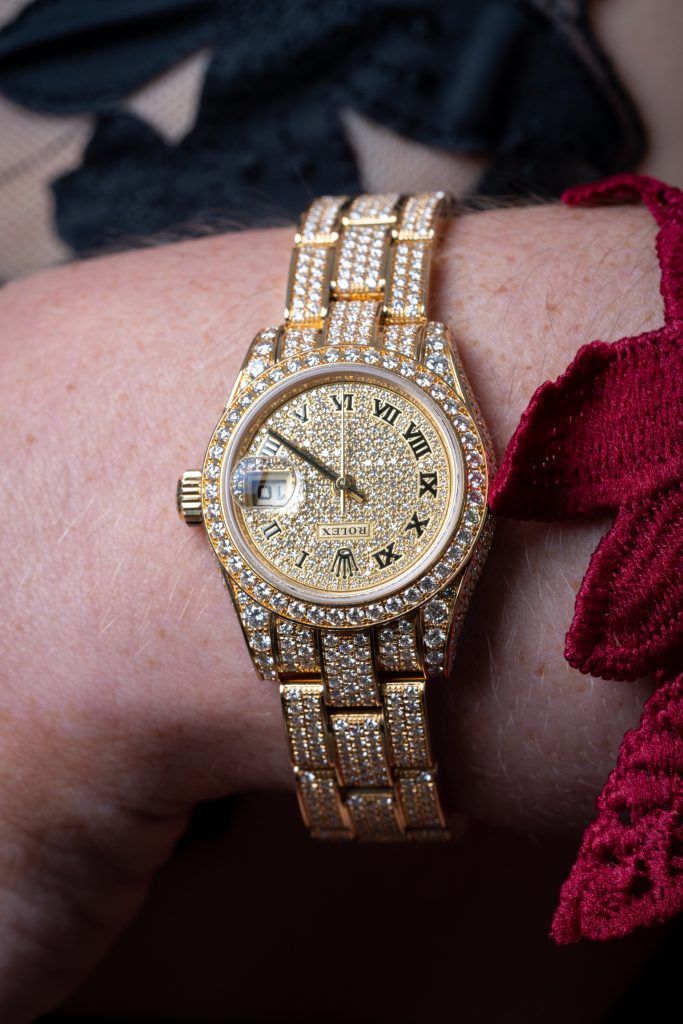 Rolex is one of the best-known watchmakers in the world. While the company saw its foundation in London, founder Hans Wilsdorf would quickly move operations to Switzerland. The country has a reputation as being the watchmaking capital of the world, so it makes sense why any watchmaker would want to locate their operations there.
This allows the company to operate in the heart of the world of watchmaking. It also allows them to access the finest talent in the world of watchmaking as well.
The company saw its foundation in 1905. This means they have over a century of experience in luxury watchmaking. To this day, the company maintains family ownership and is currently in the hands of the Hans Wilsdorf Family Trust. In today's competitive economy, it is almost unheard of for a company this old to still have some family interest, but Rolex does.
Rolex has a long history of innovation and quality design. They would create some of the first quartz watch movements, as well as many other innovations in the field of watchmaking. It wasn't long before they would establish a reputation for fine quality and luxury timepieces. This reputation continues to this day. The brand quickly became iconic and this is something that has not changed to this day.
The company holds a range of patents. Some of these patents are for internal mechanisms and movements. Other patents are for bracelet styles as well as unique materials the company uses in its watches. These are one-of-a-kind elements that you cannot find on any watch that isn't made by the Rolex company.
The Special Nature of Diamonds in Watches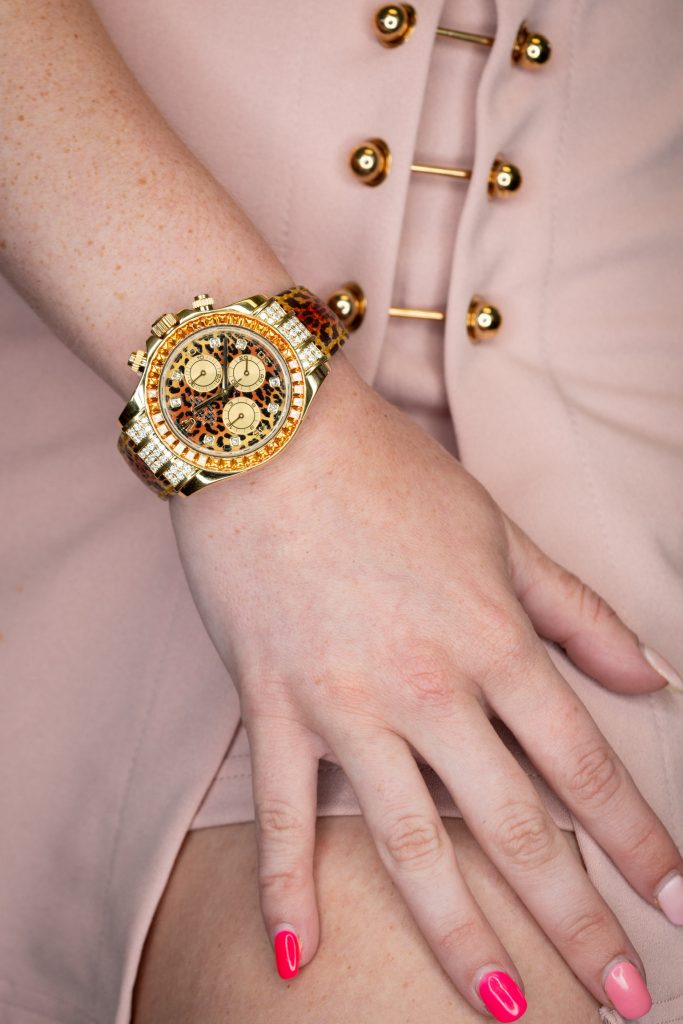 When we think about elegance and luxury, chances are we are thinking about materials like diamonds and gold. And this is for good reason. These are rare, stunning materials that allow jewelers to create truly stunning works of art.
High-grade diamonds and the purest of metals create truly amazing accessories that will enhance the look and feel of anything you pair it with. You'll be the talk of whatever social occasion you wear an iced-out Rolex watch too.
Diamonds look amazing on pretty much any type of jewelry and watches are no exception. Too often, we think of timepieces as simple, boring accessories. While many of them are, they certainly don't have to be. Add some gorgeous diamonds and timeless design and you get something that will not only stand the test of time but will allow you to become a style icon amongst your peer group.
There are a lot of styles that come and go with time. However, there are a few designs and materials that are always in fashion. A Rolex watch that features high-grade diamonds is one of these examples. This is because the watches combine timeless design elements with unique twists. And, they also feature the most cutting-edge internal design. This means the watch will work as well as it looks.
Stunning Rolex Watches and Diamonds
The thing about a Rolex watch is that it is more than a timepiece. It truly is the perfect blending of form and function. They are both aesthetically pleasing and incredibly intricate in design. The company uses only the most cutting-edge internal design for its movements and their mechanisms.
This means you get a timepiece that has the latest in technology and engineering. Rolex even holds patents on a wide range of both internal and external elements. This means that you really can only get these things from a Rolex watch. Others can only try to imitate.
Pretty much any Rolex watch is a feast for the senses. You can see the quality and precision in the design with the naked eye. The different models feature different design elements that make them work with a range of tastes and styles.
But, one thing they all have in common is their precision design and amazing craftsmanship. And only the finest materials will feature in a Rolex watch. You get the peace of mind that every element in the watch is consciously chosen and nothing is left to chance.
Fashion-Forward Iced-Out Rolex Watches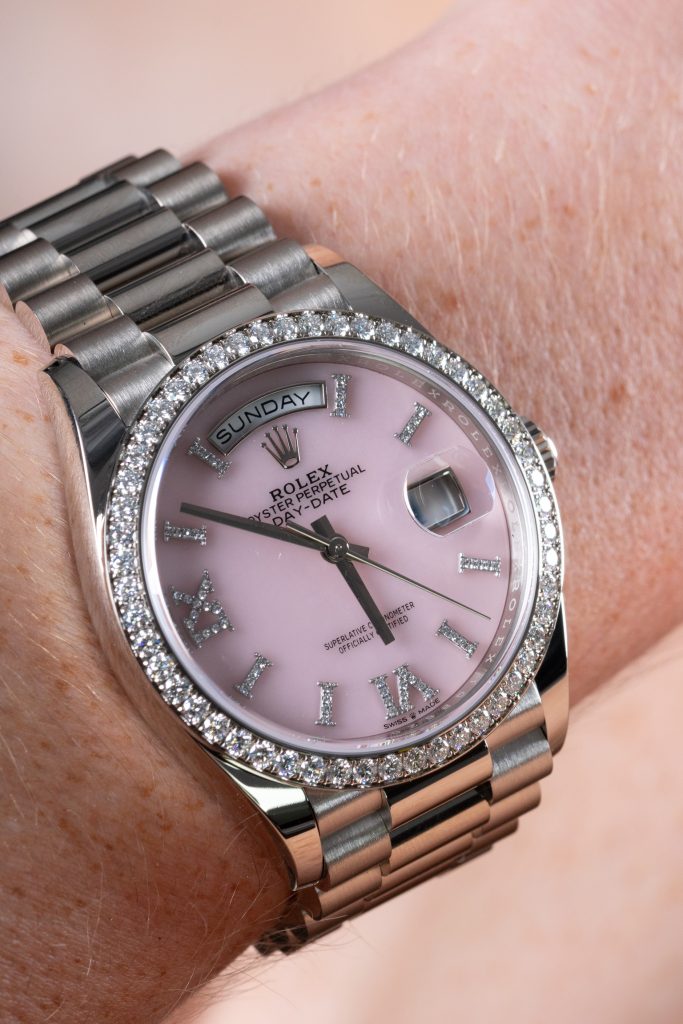 We really sell the watch short when we think of it as the accessory of stodgy, middle-aged men. A high-end timepiece is for anyone. Whether you like simple, classic designs or prefer bolder, trendier, and more eye-catching pieces, the watch makes a great accessory.
High-end watches like the iced-out Rolex watches are definitely not your accountant dad's watch. These are watches for the fashion-forward. They feature modern design elements, but also retain some of those classic features that make a Rolex watch so iconic.
An iced-out Rolex is a watch that is meant to be seen. The high-grade diamonds draw the eye and the stunning design makes us covet this look. Whether you choose a model that features a large dial and masculine profile or a more dainty piece that features tiny pave diamonds, we are sure you will love the variety of your options. Not many companies make watches that are entirely covered in diamonds, but we shouldn't be surprised that Rolex is one of these companies.
Many of us associate Rolex with glamor, luxury, and the finer things in life. This is because these are some of the most high-end watches available. And the company has a long history of innovation in both general design and watchmaking. Being at the forefront of the industry allows them to set trends and stay ahead of the proverbial curve.
Stunning Rolex Watches and Diamonds
You can find iced-out Rolex watches in a range of popular models. For example, the Datejust, Skydweller, and the Day-Date watch are available in iced-out versions. The Day-Date model features a diamond bezel and diamond dial.
The bracelet of the watch is made from gold, platinum, or other fine materials. However, the Datejust and Sky Dweller models have diamonds on the entirety of the watch. That means there are diamonds on the bezel of the watch, as well as on the bracelet. Some models may feature diamonds where the hour markers are.
These watches come in a wide range of different options. You can find models that feature Roman numerals. However, you can also find models that have diamonds in place of the hour markers. Some may have a bit of color in them. For example, some of the Skydweller models feature a brightly colored time hand or other elements on the watch. This allows you to add a bit of color to your sparkly delight.
You can find these watches in a wide range of materials. You can choose from pretty much any color of gold. Yellow gold, rose gold, pink gold, white gold, and even exclusive blendings of gold are available. Some models feature other high-grade materials like platinum or even stainless steel. With so many options to choose from, you can easily find the perfect watch for your taste and style.
For those of us who like bold and eye-catching design, it is hard to beat a watch as iconic as a Rolex that features tons of high-grade diamonds. These watches exude elegance and style. And with the addition of all those lovely diamonds, it has a lot of bling and sparkle as well. It is a way to show off your style and appreciation for the finer things in life. These watches will take any outfit to a whole new level of style and glamor.
These are elegant and versatile watches that work incredibly well and look simply amazing. Whether you are pairing these watches with a well-fitting suit or something more casual, they are sure to elevate your look. Who doesn't want to have a style that their friends covet and that captures the attention of any who sees them?
With a piece like an iced-out Rolex watch, you can have this level of style. Whether you want the watch for daily wear or special occasions, we are sure you'll fall in love with these highly unique timepieces.
We all have different tastes and what we look for in a timepiece will depend on our preferences and our personal style. This is why it is so nice to have choices. There aren't many companies outside Rolex that offer a wide range of high-end timepieces like this. There are literally dozens of different options for Rolex watches that feature some level of diamonds. And some of their most popular lines are available in iced-out versions.
Just because we may all agree that bling is amazing, that doesn't mean we all have the same sense of fashion and style. We want options and Rolex delivers. Many of their most popular models are available with some diamonds or all-diamond models.
This means your favorite type of Rolex watch is likely available featuring high-grade diamonds. If you are someone who appreciates a lot of sparkle and shine but wants to be able to choose the details that are important to you, Rolex is a great option. With an iced-out Rolex, you get a blending of elegance and precision craftsmanship in a single piece.
Conclusion
Some people prefer classic, understated fashions, and others like something a bit bolder and more eye-catching. Whatever your style, Rolex makes a watch that is perfect for it. This is true even for those who want something a little more attention-grabbing than a regular old watch.
Their iced-out watches are some of the most stunning and elegant watches available on the market today. These watches feature the highest quality Swiss-born craftsmanship and design. However, they aren't your father's watch.
These watches feature high-grade diamonds around most or all of the watch. They may feature diamonds on the dial and bezel of the watch. Some will also feature diamonds around the entirety of the band of the watch. It is up to you what level of sparkle and shine is satisfactory.
Since you can find iced-out versions of most of their popular styles, it is easy to find the perfect watch for your taste and needs. There aren't many companies that offer such a wide selection of diamond-studded watches, but in this area Rolex very much delivers.
The great thing about an iced-out watch is that it is as versatile as it is stunning. These timepieces work with a wide range of fashions for different social events and are sure to become one of your favorite accessories.