You may have noticed (via Facebook or Instagram) that we're having a Patek extravaganza in our showroom. We've added nearly 20 fabulous pre owned Patek Philippe watches to our roster in the last 2 weeks, and they never cease to amaze us. A Patek Philippe, argued by many to be the pinnacle of luxury watches, is truly a work of art. Not only are they marked by distinctly tasteful cases, the highest quality materials and quietly iconic design, but they are powerhouses. Patek Philippe movements, since the brand was established in 1851, have been symbolic of horological innovation. Patek invented the perpetual calendar, split-seconds hand, chronograph, and minute repeater in watches. To this day the brand claims some of the most complicated mechanical watches as its own. And, lucky us, we happen to have hit a Patek hot streak lately. We're buying used Patek Philippes left and right, and our showcases are a dazzling display. We'll have to divide the fruits of our labor into several posts, but check out round 1 of our favorites below.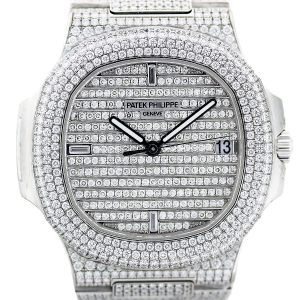 It's not a Patek Party until this all diamond factory original Nautilus walks in.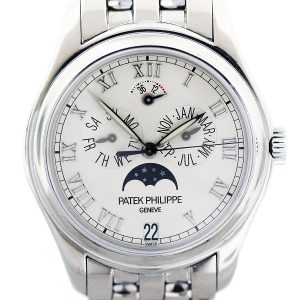 A stunning 18kt gold 50361G Anual calendar for those who prefer white metal…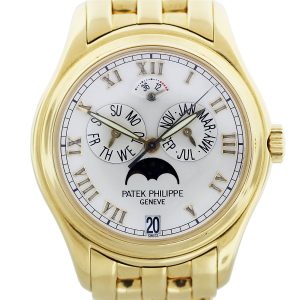 And it's yellow gold "twin" (It's actually a 5036/1J) for those who like to look on the sunny side.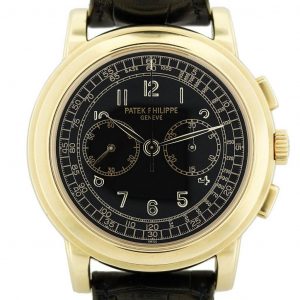 Another gorgeous yellow gold option, the Patek Philippe 5070J boasts gold on black dial and chronograph subdials, a smooth yellow bezel, and sleek black leather strap.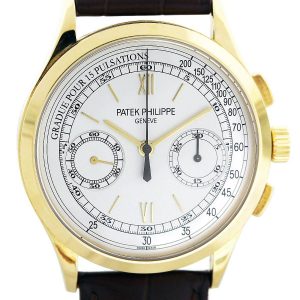 This gorgeous 5170J Chronograph manages to cram several complications into its dial, combine Roman numerals and Arabic markers, and still come out looking understated.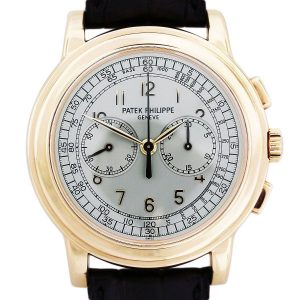 This 18kt rose gold 5070R brings this complication into the 21st century. And a skeleton back shows off the last century and a half of innovation.