New Ways to Wear Pearls
 From the moment Audrey Hepburn, as Holly Golightly, decorated her bare chest with pearls in the 1961 classic Breakfast at Tiffany's, pearls instantly took on an aura of luxury. The little black dress and pearl combination is one of the most iconic fashion moments of the twentieth century. Maybe even the most renown fashion combination of all time.
Clearly pearls are not a new trend, evolving over the years into a stylish staple that extends far beyond a simple pearl necklace or pearl earrings. The new ways to wear pearls bring these classics into the 21st century.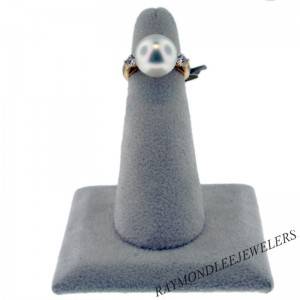 1.)Mikimoto South Sea Pearl Ring with 11mm Pearl and Diamonds
This Mikimoto South Sea Peal Ring with 11mm Pearl and Diamonds is the perfect conversation piece. The pearl & diamond combination make this ring an easy way to draw attention to your voguish sensibilities and your manicure.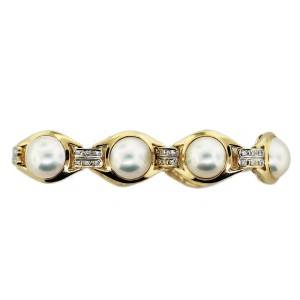 2.) 14K Yellow Gold, Mabe Pearl and Diamond Bracelet
This Mabe Peal and Diamond Bracelet brings the wow-factor. The refined, yet youthful pearl bracelet exudes old-world appeal, and makes an on-trend statement while maintaining its authentic charm.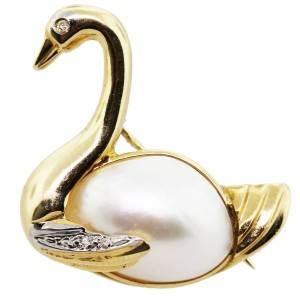 Sometimes the unexpected makes the most unforgettable statement. This Vintage 14k Mabe Peal and Diamond Swan Pin can attest. With its timeless allure, this pin is sure to become a mainstay in your jewelry wardrobe and a conversation-piece at any evening soiree.
What's your favorite way to wear pearls?