As the summer beams on, the Mediterranean continues to beckon visitors with its crystalline blue waters. Arid and lush the Med offers up the alluring seaside towns and beaches of France and Italy. These places of incredible beauty are also home to exquisite culture and history. Fashion and style have also always been part of the Mediterranean makeup. Thus, these places of beauty and tradition are home to some of the world's most renowned luxury fashion brands, jewelry and high-end watches included. From haute couture to cars the world has Mediterranean countries to thank for sleek, timeless design. A majority of what we consider to be classic started there and with every innovation, we claim it as a modern classic. Additionally, most of these brands fuse their unique fashion genius with Swiss watchmaking expertise. We're taking a look at some of the men's watches these Mediterranean iconic luxury brands produce.
Incidentally more than style pieces, these watches are crafted using the highest level of craftsmanship offering powerful tools with a sleek design. Masters of their craft, whichever one they may be focusing on, Mediterranean's have a knack for quality. These prized objects are held to the most rigorous standards for production and testing. The quality and desirability of these products are why they pass on from one generation to the next. For men's fashion, there is no better statement piece than a luxury watch and these are some of the best in the world. Take a look at some of the iconic brands and designs we have available at Raymond Lee Jewelers.
Louis Vuitton
First, is the French mega brand, now part of the Louis Vuitton Moët Hennessy group, that has been crafting leather and luxury goods since 1854. Most well known for their leather handbags, belts, and shoes Louis Vuitton also crafts unique timepieces. Their savoir-faire is evident in the watches they create as they keenly fuse fashion and horology. Bringing their refined leather expertise to a true men's fashion statement piece, Louis Vuitton crafts timepieces for style and elegance. Made according to the Maisons high-quality standards and procedures these watches are luxury pieces worthy of carrying the Louis Vuitton name.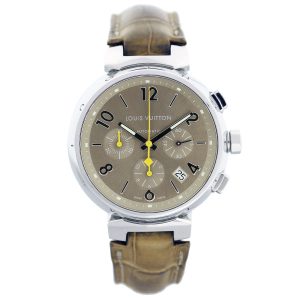 Accordingly, this Tambour chronograph timepiece features not only functionality but also style. A unique and instantly recognizable round shape, an homage to tambour (drum), keeps the rhythm of time echoing the rhythm of the drum. With a brown leather bracelet equipped with Louis Vuitton's patented system, this stainless steel watch has automatic movements. The chronograph enables you to record time with great accuracy while the date window keeps you on schedule.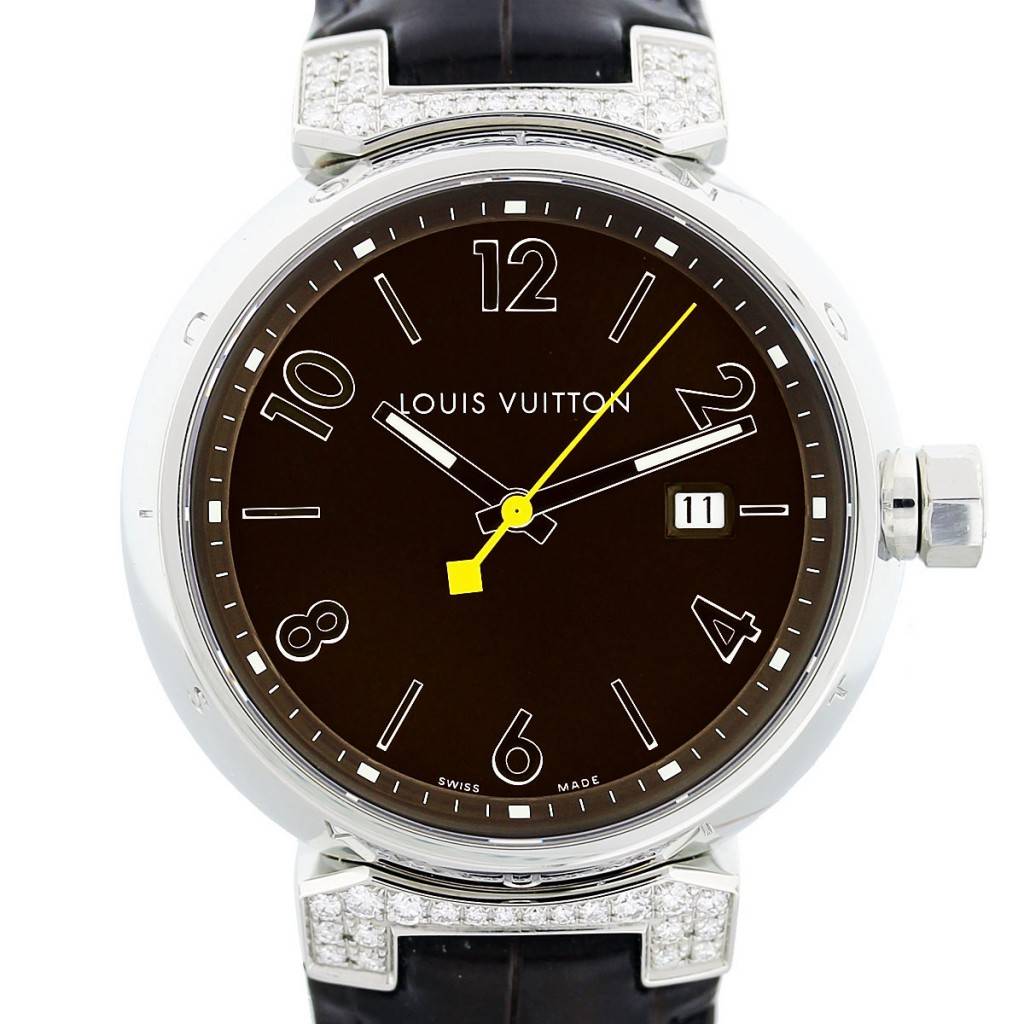 Another Tambour chronograph this diamond men's watch has a large stainless steel casing and a black leather bracelet. The dial is a unique chestnut brown color with outlined hour, minute and seconds markers. There is a date window at 3 o'clock and diamonds encrusted at the bracelet and case junction. The casing in the traditional Tambour round shape is stainless steel. Featuring quartz movements this unique timepiece comes with a Louis Vuitton box and a Raymond Lee Jewelers warranty card.
Cartier
Second is Cartier, another quintessencial French brand, was established in 1847 in Paris. Master jewelers Cartier crafts timepieces that incorporate French style into fine watchmaking. As part of the Haute Horlogerie community, Cartier participated in the Salon International de la Haute Horlogerie Geneve. Showcasing their unique jeweled fine watchmaking. The timepieces part of our curated collection at Raymond Lee Jewelers are the Roadster Chronographs and classic Roadster. As one of the most iconic of Cartier's watches the Roadster is inspired by sports cars of the 1950s and 1960s. An elegant ode to motorsports the Roadster has a unique tonneau-shaped case. The Cartier Roadster is a dress watch for men whose refined style is matched only by their passion for powerfully controlled speed.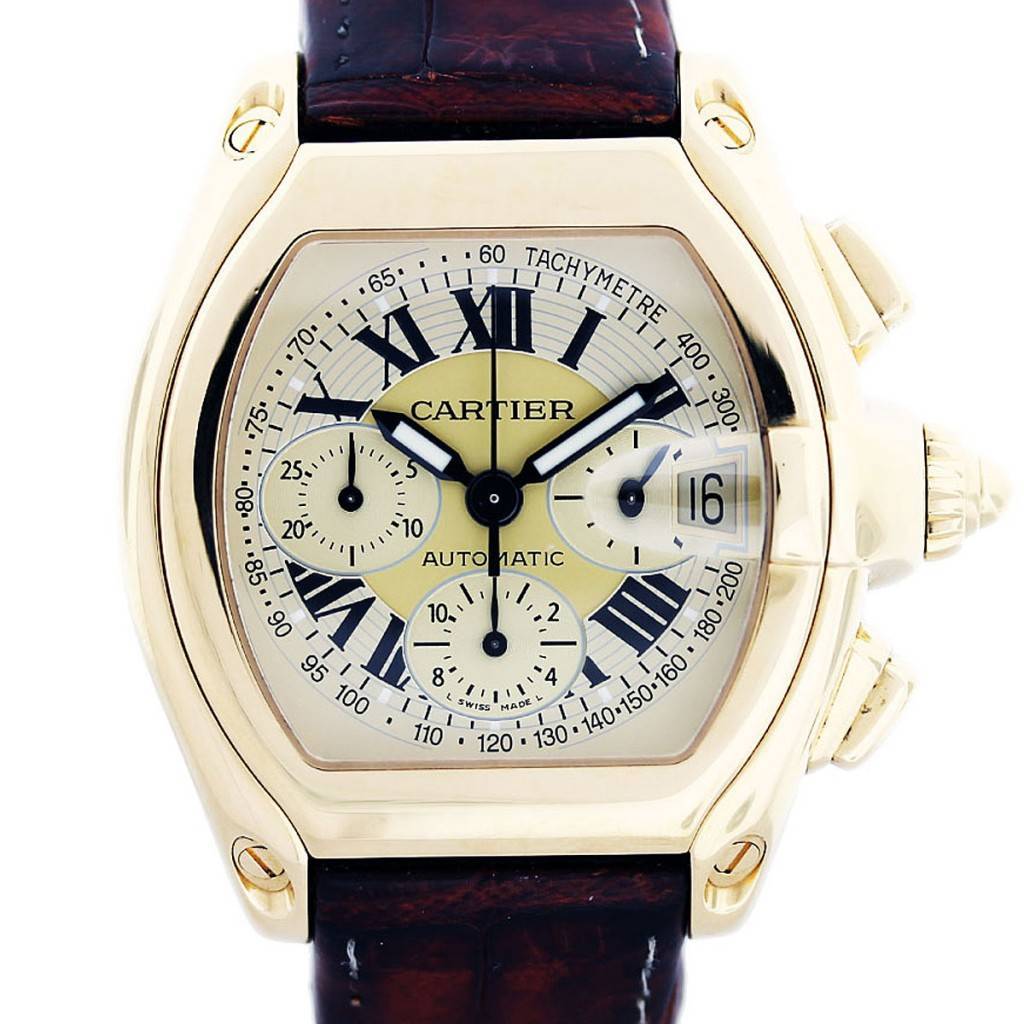 First, is the yellow gold chronograph Roadster. Featuring a gorgeous brown leather bracelet and 18k yellow gold casing the bezel is a matching smooth yellow gold. A fold-over clasp accompanied by Roman time markers make this timepiece classical. The watch has automatic movements and scratch resistant sapphire crystal.
Second, is the stainless steel version of the Roadster chronograph. This automatic movement watch has a matching stainless steel bracelet and a silver chronograph dial. It features three subdials and Roman numeral time markers. This piece also has a scratch resistant sapphire crystal.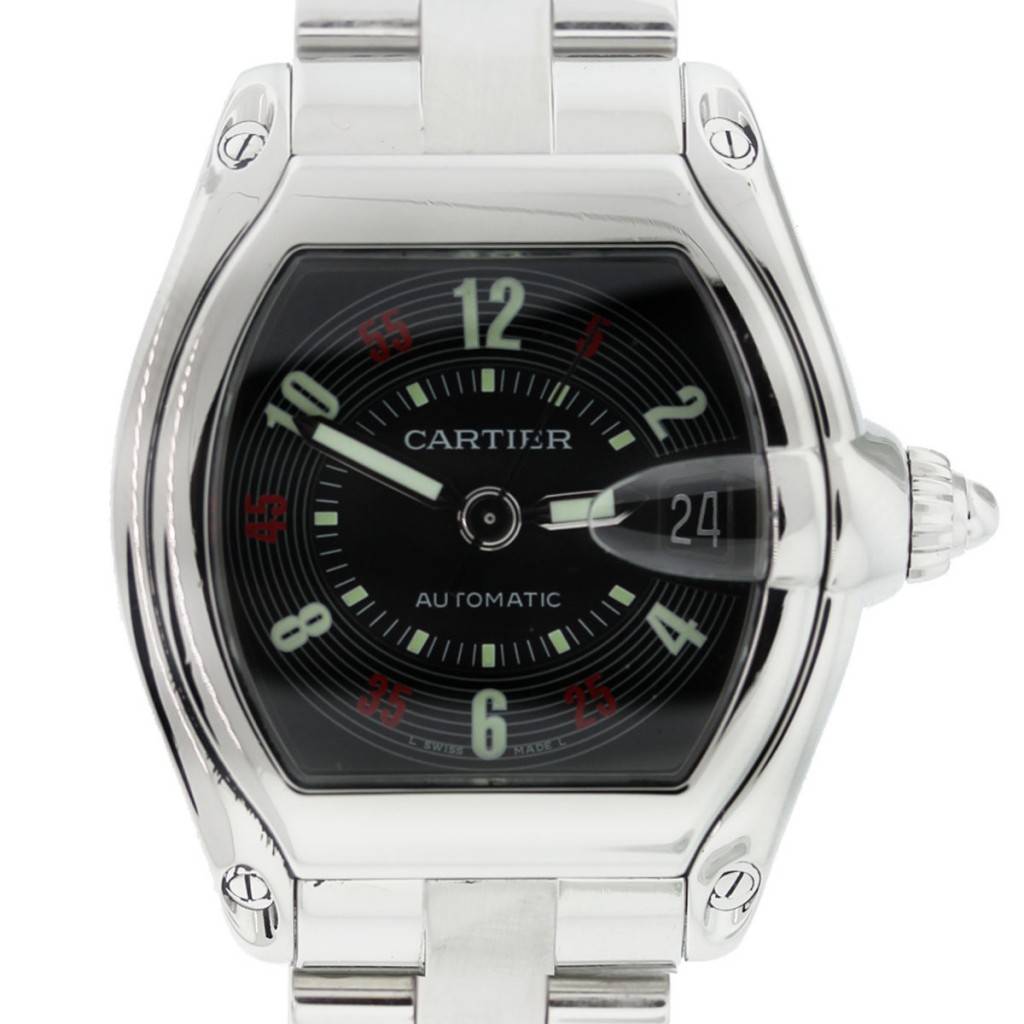 Lastly, there is no gamble when it comes to this iconic casino dial Cartier Roadster watch. The unique dial has red and luminescent number time markers and a date window at 3 o'clock. The bezel is a smooth fixed stainless steel and the watch features a matching stainless steel bracelet. This piece has a double fold over clasp and automatic movements. Part of a unique Cartier collection this Roadster is reminiscent of a bygone time while staying faithful to style and quality. For sports car enthusiasts and just plain stylish men, this watch is one to set you apart.
Bertolucci Pulchra
Second, a combination of Swiss watchmaking expertise and Italian style Bertolucci Pulchra is a Mediterranean seashore classic. The founder of Bertolucci Pulchra, a Pisa native, was a highly skilled micro-mechanical engineer. So, after falling in love with a Swiss young woman and relocating to the watchmaking capital he discovered his passion for horology. Having learned from the masters of watchmaking and inspired by his roots in the Mediterranean Remo Bertolucci launched his brand, the timepieces reminiscent of his home town's pebbled beaches. A legendary icon of the high-end luxury watch world a Bertolucci Pulchra is a traditional and stylish powerful timepiece.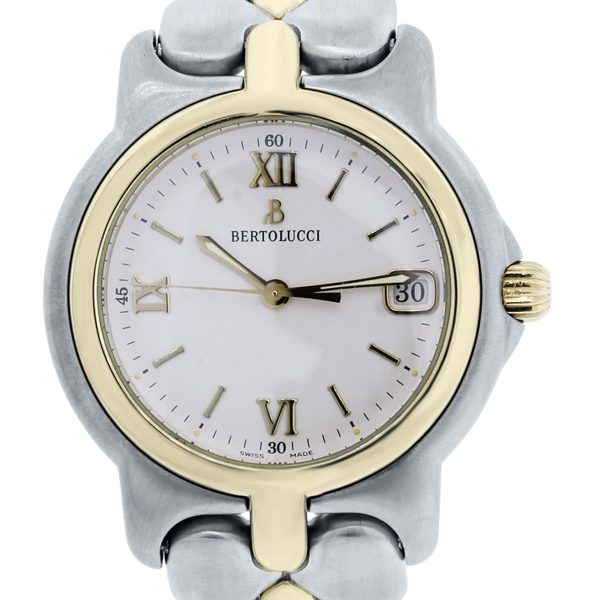 First is a gentleman's luxury dress watch, this two-tones stainless steel, and the 18k yellow gold piece feature a cream-colored roman dial and yellow gold fixed bezel. The quartz movement and organic pebbled bracelet are classic traits of this brand. It comes with Bertolucci box and papers along with a one year Raymond Lee Jewelers warranty!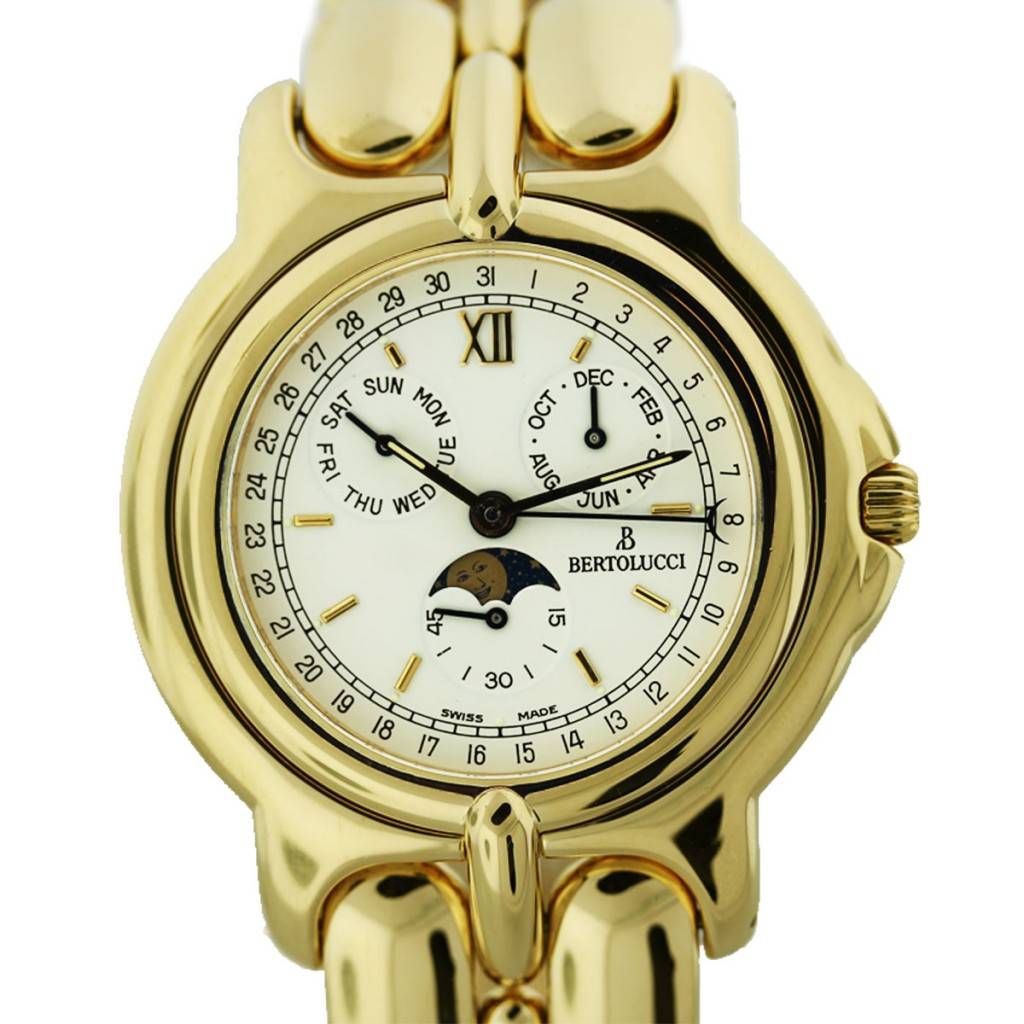 Lastly, another Bertolucci classic featuring a moon phase and triple date dial this chronograph has 18k yellow gold casing with a matching bracelet. The watch has automatic movements and can be set on the day, month and date. A unique bracelet reminiscent of the pebbled beaches as well gives this watch a true fine jewelry status. It comes with the original Bertolucci box and papers. This classic unique yellow gold watch is for the man who enjoys fine Swiss watches' complications and beautiful Mediterranean inspired decorative jewelry fusions.
Boucheron
Third, the French have that exclusive and inimitable je-ne-sais-qua the whole world craves. When it comes to fashion and style they rule the runways and they are the reason we call major fashion houses maisons. Boucheron is a proudly French brand. Stationed right in the heart of Paris the luxury goods brand is a family dynasty. Opened during the Second French Empire they set the standard on a classic. Boucheron is now part of the Gucci group but maintains the tradition and royal demeanor of centuries.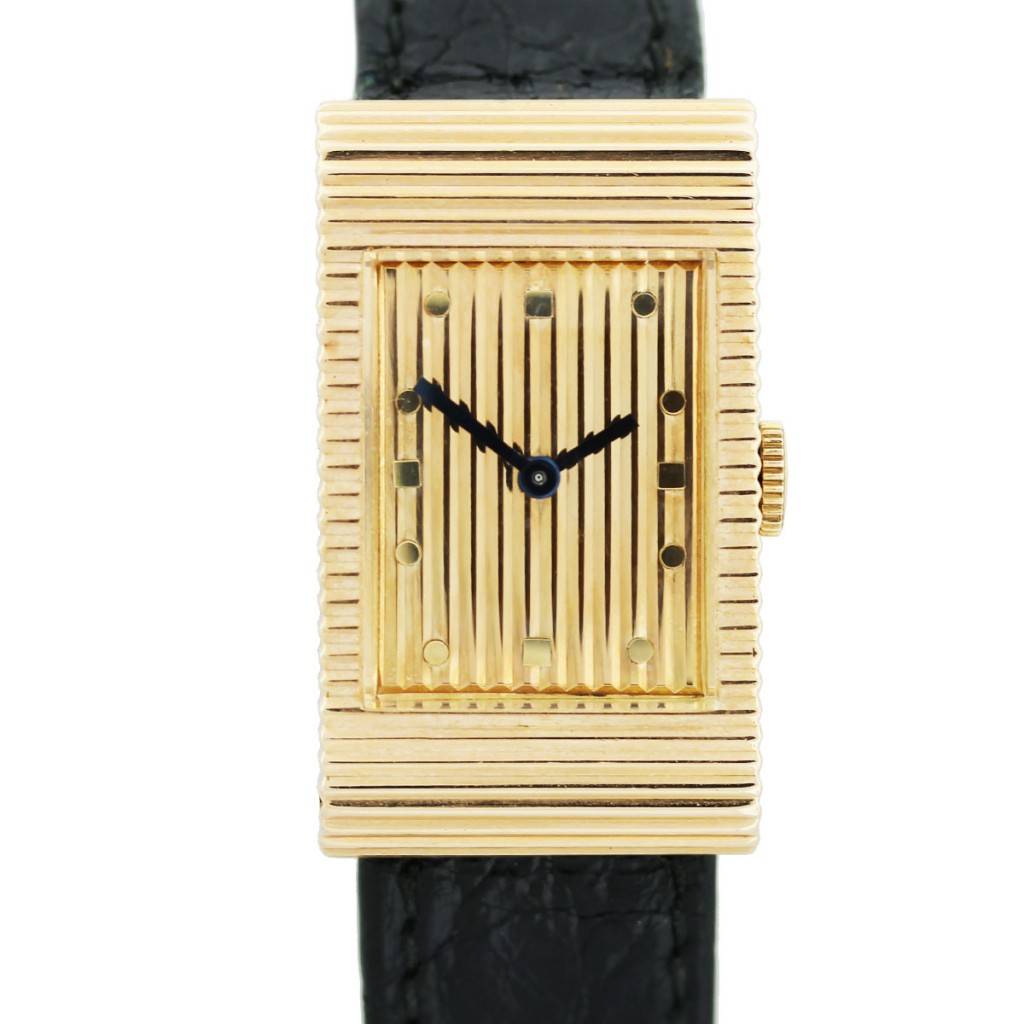 In addition, to being uniquely branded this timepiece is truly like no other in its sculptural dial. Intricate detail and sculpting on the face of this watch make it a wearable art piece. Inspired by the Modernist movement it is a daring step from watches to jewelry piece. Featuring a gadroon dial it is an ultra-modern Classic. Walking the line between jewelry and watch this piece is a manual wind with scratch-resistant sapphire crystal.
Bulgari
Finally, another incredible product this time made in Italy. A statement that goes a long way when speaking of quality, design, and style. Italian leather goods have always been renowned for their incredible pedigree. Certainly, their sense of life and timeless luxury is imbued in every piece they craft. Master artisans care for each and every detail making sure that they meet the rigorous Bulgari standards.
Consequently, produced by their Swiss subsidiary Bulgari watches are the best of both worlds. Iconic Italian flair in the design is coupled with Swiss technical know how. Bulgari wristwatches are very well known. Therefore, the prime offerings we have below most likely won't be around for long.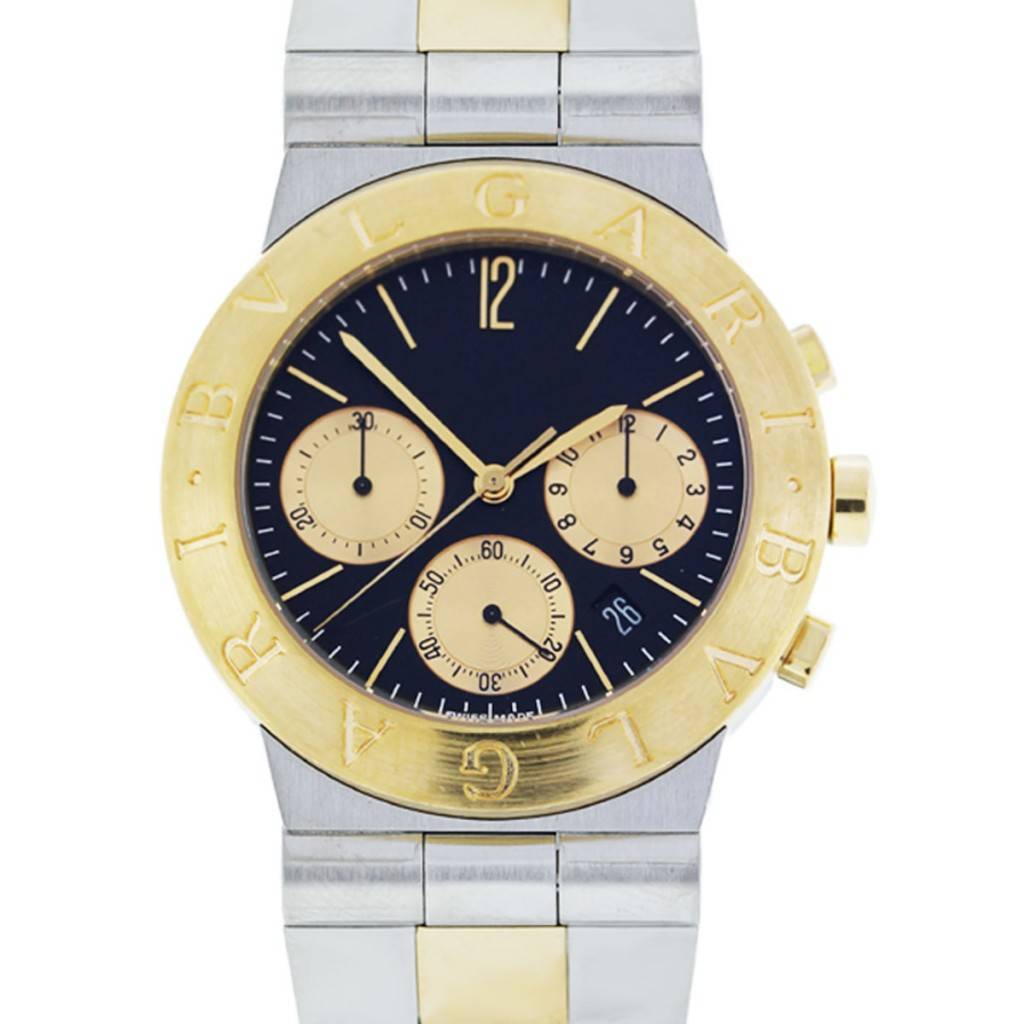 First, this solid quartz timepiece. It comes with a two-tone gold and steel bracelet and a matching gold bezel. The three subdials are also yellow gold along with the hands and hour markers. Completing the gold accents are a gold crown and gold pushers. The black dial makes these gold accents stand out and allows for a differentiated look. The watch also has a date window between 4 and 5 o'clock.
Second, another automatic chronograph. This one features a sleek black leather bracelet and matching black dial. Contrasting the dial are the three white subdials for the chronograph functions. The case and bezel are stainless steel with the iconic Bulgari engraving. There is a date window between 4 and 5 o'clock and sapphire crystal.
Third, a unique luxury watch with an aluminum casing. The bezel is rubber and has the traditional Bulgari engraving. This automatic watch is lightweight and stylish with a white dial and black hands and hour markers. This piece has a rubber strap with aluminum accents and a tang aluminum buckle.  Furthermore, unlike other high-end watches and unique even to most of the Bulgari collections this watch is singular and also features a date window at 3 o'clock.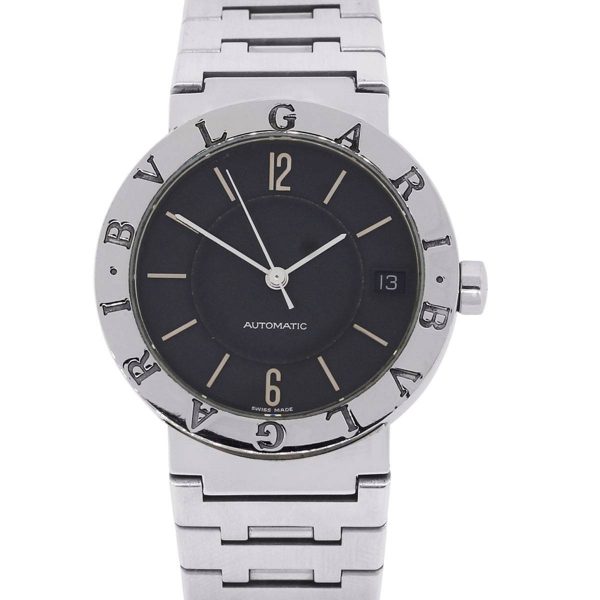 Lastly, a modern stainless steel watch with black dial. Furthermore, the hands and time markers are silver while the bezel is a smooth engraved stainless steel. The clasp is a hidden fold over clasp and the movements are automatic.
Porsche
Finally, from the classic sports car to sleek timepieces Porsche doesn't stop on the track. Meanwhile, while not technically a part of the Mediterranean this German brand could not be left out. Porsche cars are some of the most desirable and sought after vehicles. In Formula 1 they are consistent big players. Their smooth curves and classic design goes from automotive to men's fashion seamlessly. Rooted in culture and fashion know-how Porsche is a brand instantly identifiable. The design philosophy is simple, to optimize function. The Porsche DNA is unmistakable in these timepieces.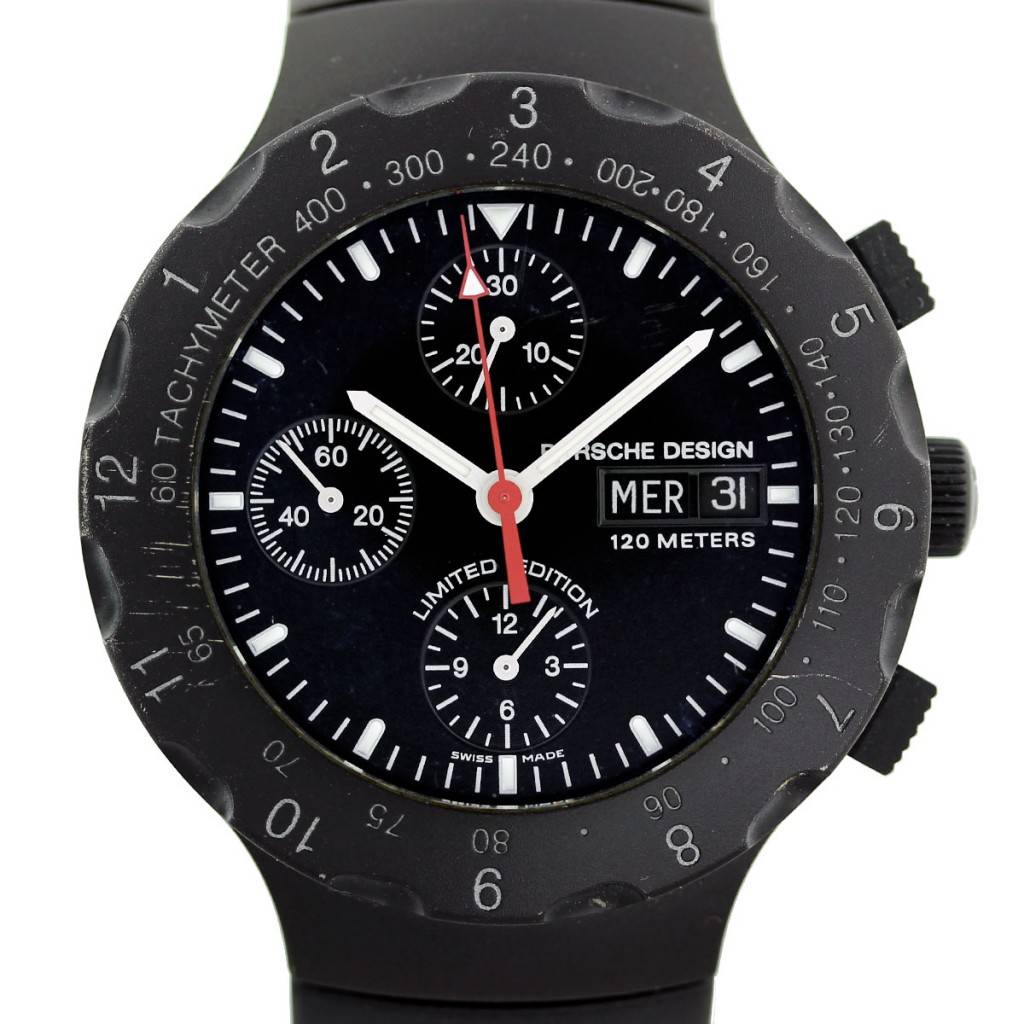 Lastly, this chronograph watch is built for speed it is sportive and sleek with a black dial and matching band. A titanium bracelet with black PVD coating is what truly set this watch apart. Furthermore, completely black with contrasting white time markers, and hands it is unlike a usual gentleman's watch. The sporty look is accompanied by powerful time control. Featuring the Porsche proprietary movement this timepiece is functional, beautiful and precise.
Concluding
Certainly, completing our review of Mediterranean inspired watches we must praise Swiss watchmaking. For instance, while these pieces have a Mediterranean style they have Swiss made powerful movements and complications. Incidentally, these watches are from fashion brands that make some of the finest leather goods, and cars, in the world. Additionally, they are unique, stylish and the very highest quality. Whether you are sailing the Mediterranean or cruising here at home there is nothing like a Mediterranean inspired watch. Stylish and refined these are the brands that set the fashion world's trends. For inimitable style and luxury quality, these Italian and French couture Maison brands are the ones to look to.
Moreover, at Raymond Lee Jewelers we pride ourselves on providing our customers the finest jewelry, diamonds, and timepieces with the utmost level of service. Furthermore, we offer repair, maintenance, custom jewelry creation, and sale or purchase of previously enjoyed items. For the past thirty years, we have been serving the South Florida community, curating an incomparable selection of luxury jewelry.  Even more we look forward to providing the same caliber of excellence for the next three decades to come.