Jewelry Repair Boca Raton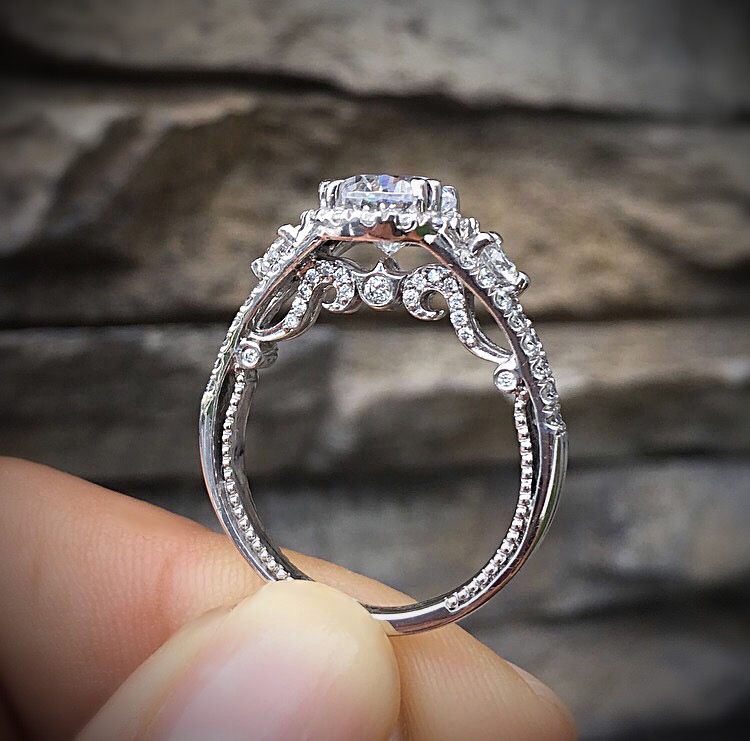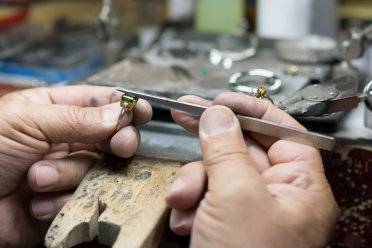 When you need jewelry repair Boca Raton is the place to be. With such a large concentration of jewelry stores and jewelry lovers, you're bound to find plenty of options. But because it's Boca, you want the best. And that's why you'll turn to Raymond Lee Jewelers and Diamonds by Raymond Lee.
Founded more than thirty years ago, Raymond Lee Jewelers is world famous for our luxury estate jewelry, important diamonds, and pre-owned luxury watch selection. It's located in our flagship West Boca Raton showroom, and it boasts one of the most impressive independent jewelry repair workshops in the industry. We built this showroom to house our beautiful collection of jewelry and watches. When we expanded, we also built a state-of-the-art watch workshop and jewelry workshop with open, clear walls so our discerning clientele can see our mast jewelers at work.
We love what we do and we've earned a reputation for being able to accomplish and excel at the intricate luxury jewelry repair Boca Raton expects. After thirty years of providing excellent service to our clientele, we decided to expand our jewelry repair services. Thus, we opened out gorgeous new showroom in East Boca Raton, Diamonds by Raymond Lee. Diamonds by Raymond Lee is South Florida's diamond destination. It's where we house the majority of our impressive loose diamond selection, our designer bridal jewelry, and designer contemporary jewelry in addition to our private label and custom jewelry creations. But, for those looking for another source for reliable, excellent jewelry repair in Boca Raton, it provides another option with the same outstanding standards.
Both of our locations are fully equipped with on-site jewelry workshops. It's very important to us that our clientele know their jewelry is safe and in excellent hands, so we maintain control over the chain of possession the entire time, from intake to delivery of your final, repaired piece. We don't send our work out to third party services where we can't maintain strict quality control, and your piece is insured from the moment it becomes our responsibility until it returns to you. The entire time we work on your jewelry repair your piece is treated like one of our own, under our state-of the-art surveillance and security the entire time. There's no safer place for your jewelry repair than at either of our showrooms.
What Kind of Jewelry Repair Can We Perform?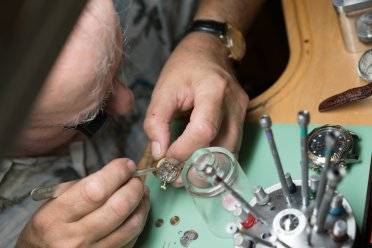 You name it, and we've done it. And if we haven't, our master jewelers are enthusiastic and willing to accept whatever the newest challenge is. Their expertise and skill are by far what makes our jewelry repair services so widely renowned. But with the very best tools at their disposal, our master jewelers can fix and create whatever you dream up. We've stocked both of our high-tech jewelry repair workshops, at both locations, with the best tools of the trade. Our most-used tool, by far, is our Laserstar iWeld.
"Using our Laserstar iWeld 990, previously impossible repair jobs can now be carried out by our jewelry repair technicians. This latest laser technology eliminates the need to heat large areas to facilitate repair. Instead, the laser beam is controlled through a computer to precisely pinpoint heat at target areas where metals need to be joined, melting only a very small area.

The iWeld 990 is so precisely focused that we can make welds as close as .5 mm away from precious gemstones with no damage. This allows work to be done around heat-sensitive gemstones and intricate parts without putting the jewelry at risk of damage or melting. Repair centers without a laser welder carry a serious risk of damage to jewelry when they work on pieces with large gemstones so don't risk sending them your gemstone jewelry. Entrust the repair of your precious items to someone who cares enough to invest in the best technology and that's Raymond Lee Jewelers and Diamonds by Raymond Lee for state-of-the-art jewelry repair in Boca Raton."
Beyond their hands, our jewelers use this tool the most to perform our most intricate jewelry repair services, including:
Regular cleaning of your rings using our ultrasonic machine and steamer
A thorough prong check to make sure every single stone is secure.
A detailed once-over by our skilled jewelers to ensure your ring itself is still structurally sound
Any specialty stone cleaning (emeralds, pearls. Etc.)
Ring re-sizing
Soldering
Rhodium plating for gold rings
Engraving and more.
Restoration
Refinishing
Redesign
Pearl re-stringing
Prong re-tipping
Claw repairs
Shanks replacement on rings
Chain or bracelet soldering and repairs
New clasp fitting
Safety chain repair
Charms soldering
Stone re-setting or replacement
Gemstone cleaning
Jewelry polishing
This is, of course, our "standard menu" of repairs, available at both Raymond Lee Jewelers and Diamonds by Raymond Lee.
Both locations, however, are equipped and ready for the rarest repairs, most puzzling jewelry injuries, and the most challenging restoration projects. We live to make your jewelry beautiful, wearable, and highly secure. So if you don't see your specific jewelry repair need listed here, just stop by either of our beautiful, convenient locations to chat with one of our jewelry experts.
We have staff waiting and ready for you at any time during normal hours of operation, or you can make an appointment so you're ensured no-wait and prompt service. We can bring in our jewelers to discuss your case, give you a tour of our workshop, or simply discuss the plan of treatment for your specific jewelry repair.
How to Get Your Jewelry Repaired in Boca Raton

Our jewelry repair service is designed to make your life easy and grant you peace of mind. We know how precious your favorite jewelry is to you, based on its value sentimental or otherwise. When you need a repair or service, you have several ways to get the Raymond Lee experience.
The first is to simply drop in to either of our showrooms. If you're local, this allows you to operate n your own schedule, and one of our experts will be ready and waiting at either showroom during our normal hours of operation. You can also arrange for a personal appointment so you're guaranteed to have no wait to meet with our experts.
If you aren't local, but have heard of our excellent reputation, we're still here to help. We've operated a successful jewelry-repair mail service for several years now, enabling us to serve our clientele who are far away, at their other homes, or even those who've never been to Florida but know that our services are incomparable. You can fill out the mail in jewelry repair form here. 
Once we receive your jewelry repair Boca Raton request, we'll contact you immediately with our diagnosis and a quote. We never, ever, proceed with any repair without your explicit permission. Even I something comes up mid-repair, we halt all work until you tell us we can go ahead. We treat your jewelry as our own, but never forget that it's yours. If you're visiting our store in-person for a quote, we can always give you a written estimate and being repair immediately, with some smaller repairs or services being done while you wait.
Our goal at Raymond Lee Jewelers and Diamonds by Raymond Lee is always seeing our clients walk out our doors with a smile on their face, a spring in their step, and a new gleam on their wrist, hand, ears or neck. We've been perfecting the art of jewelry selling, buying, and repair for three decades now, but we're only just getting started. We invite you to experience the best in jewelry with Raymond Lee Jewelers and Diamonds by Raymond Lee.