Jewelry for Work
Like a roller coaster, transitioning from a college girl to a working girl is scary yet exciting. The transition calls for taking care of business impeccably and looking good while doing it. When starting that first "real" job, it is imperative for a working girl to enhance her style to climb the corporate ladder.
Ladder-climbing ladies need a closet full of work-appropriate options but more importantly an accessory drawer of core professional pieces.
Showcase your style in the office with arm candy that doubles for function and versatility.  If there is anything a working girl cannot be without it's an eye-catching bracelet to awe catch the eye every time she types Microsoft Excel spreadsheets.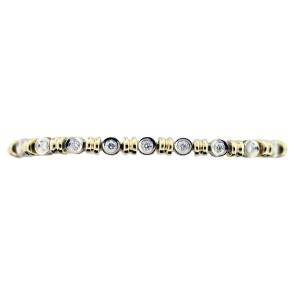 This 14K White and Yellow Gold Diamond Tennis Bracelet will add the right amount of sophistication to your nine-to-five ensemble. Your co-workers simply won't be able to get enough of this incredible bracelet that will be the conversation piece during every lunch break.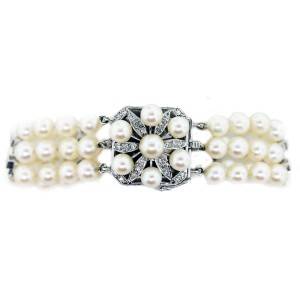 Rather than looking forward to going to work each morning, you will look more forward to wearing this 14K White Gold, Cultured Pearl and Diamond 3 Strand Bracelet all day long. Enhance your look and pair this decidedly unique bracelet with a monochromatic ensemble so it can stand out with bold contrast. Not only is it gorgeous, it's a smart investment piece.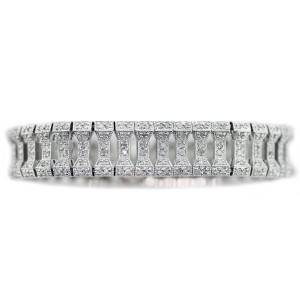 Impress your boss with your work and your style with this 14K White Gold and 4 Carat Diamond Bracelet. Have fun with this fashion choice, as it will add panache to your work wardrobe. Watch this bracelet sparkle and shine as you work in the office. This bracelet is simple and classic and makes you feel like the employee of the month, as you inevitably will be the best dressed of the month.
Blogs like Jewelry For Work are an everyday thing at raymondleejewelers.net! For a daily dose of jewelry and fashion, subscribe to this blog ~