How to Buy Pearls

Buying pearls may be a lost art. While pearls still maintain their status as a jewelry wardrobe staple, they're not the neck-uniform de riguer. And that's fine. But we're still suckers for an amazing South Sea pearl and diamond choker, massive pearl drop earrings, an elegant opera length Mikimoto strand (or three.)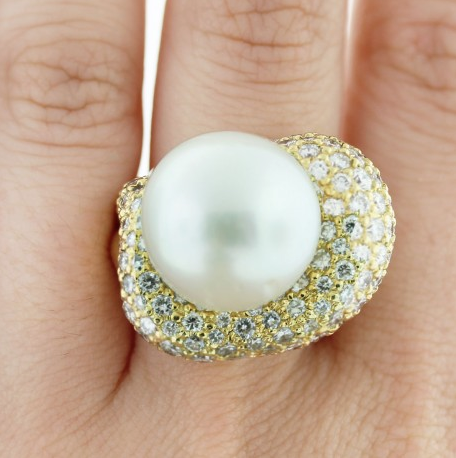 Mother of pearl watches remain a thriving dial choice for men and women alike, but this subtler embrace of pearls can't match the timeless elegance of pearl jewelry. And while everyone is quick to share advice about how to buy diamonds, there's not as much information about pearls out there. At least not about shopping for pearls.
When it comes to pearl shopping, surface, luster, size, and shape may sound foreign. And just like diamonds have their own lingo, definitions, and grading properties, so does fine pearl jewelry.
This infographic explains the differences between the prices and physical properties of the most popular types of pearls: Akoya, South Sea, Freshwater and Tahitian. It also tells you which pearls are the rarest and most valuable, and which color range may appeal to you. This is a great primer and intro to pearls (especially the tips about size and luster), and is a great jumping off point for the rest of your pearl knowledge.
You also might find these links helpful:
Jewelry Every Woman Should Own: Pearls
Pearls: The Five Basic Strand Lengths