How to Buy a Pre Owned Rolex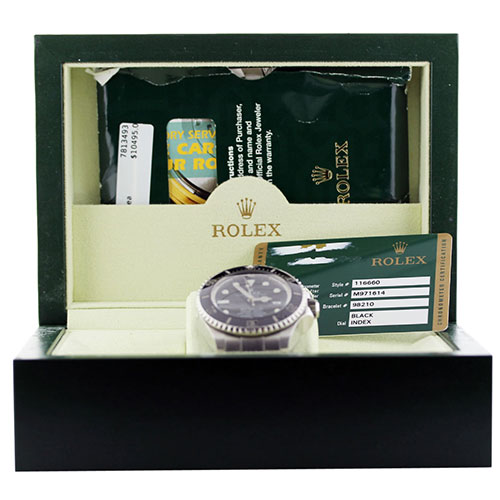 How to Buy a Pre Owned Rolex
The crown logo of a Rolex does not go unnoticed, as the legendary craftsmanship behind these watches has helped make them a defining symbol of luxurious and elegant status symbol. Of course, the highest quality watches also tend to cost several thousand dollars, but consumers could also save thousands by considering a nice, pre owned Rolex in Boca Raton. There are a number of important factors that prospective buyers should keep in mind when looking at these previously owned watches, but chances are good that you can find a fine Rolex at a fair price. There are numerous second hand Rolex South Florida locations, and this step-by-step guide can provide you with the safeguards that can help ensure you buy the watch you will be most satisfied with.
Shopping around and finding a reputable seller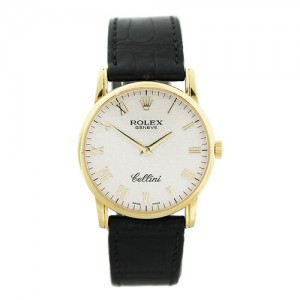 You should first decide what Rolex model you are looking for, or at least have a couple of specific options. When you know the Rolex you are looking for and what prices to expect, you can then begin looking into merchants and sellers in your area. Counterfeit Rolex watches can be extremely common, even on normally trusted sites such as eBay, where a seller can easily post a stock photo of a Rolex that might not even be the actual watch being sold. Searching for a pre owned Rolex in Boca Raton or South Florida will allow you to visit the seller and see the watch in person to gauge its authenticity. While you are looking for a discounted price on a Rolex, you should still think of the watch as an investment and treat it accordingly.
If you see a Rolex offer that seems too good to be true, it probably is. Any reputable watch dealer is not going to risk selling a fake Rolex or a watch assembled of random parts passed off as such. If you are going to use the internet for anything in your search for the pre owned luxury watch, make sure to fully investigate the reputations of the second hand Rolex South Florida locations you plan on visiting.
How to tell if it's in good condition
Everything on an authentic Rolex should be perfect, and anything less is usually a sure sign that you are not looking at the real thing. Here are a few specific tests to conduct when looking at a Rolex to see if it's in its best condition and help you distinguish a real watch from a counterfeit:
The weight — For people who are familiar with the feel of an authentic Rolex, this can be immediate telltale sign. Because a Rolex is made of high-quality metals, it weighs considerably more than fake watches that are typically constructed with cheaper materials.
The ticking — Another quick test is simply to hold the watch up to ear. A Rolex is constructed so perfectly that its ticking is nearly inaudible. Counterfeiters have a difficult time perfecting this and a loud ticking sound inevitably means you are holding a fake.
Date magnification — Rolex models that display dates have a crystal (sometimes called a "Cyclops") that magnifies the date 2.5 times its normal size. Fake watches either have lesser magnification or simply use larger numbers.
Triplock crown — Another sign of the craftsmanship associated with a Rolex is the winder on the side of the watch. Some Rolex Models feature a Triplock crown with an extra black O-ring rubber seal on the winding tube. Many counterfeit watches do not include the O-ring, instead having just a basic screw crown. Furthermore, the Rolex crown logo should be engraved on the end of the winding crown with three dots below it.
The water test — All Roles models should be perfectly sealed and completely resistant to water. Dip the watch you are looking at in a cup of water for a few seconds and look to see if there is any water leaking into the watch or air bubbles.
Check the numbers — If you take the bracelet off, the serial number should be located next to the 6 o'clock area of the watch and the model number is found near the 12 o'clock part. Both of these numbers should be finely engraved on an authentic Rolex, but counterfeits frequently use an acid etching or there may be blemishes in the engraving.
If you need additional assistance, it can be wise to have a watchmaker remove the back of the watch to conduct further verification tests of engraving and writing that will let you know whether you are looking at an authentic Rolex.
Are box and papers worth it?
Again, a Rolex should be treated as an investment. The original box and papers for an authentic luxury watch help the Rolex retain its value—or maybe even add to it. However, the absence of the box and papers does not have to be a potential deal-breaker. After all, you will not be wearing the box or the papers. Still, a Rolex being sold without its original box or papers should be at least a few hundred dollars less than market price. While the original Rolex warranty has expired on many older models, collectors and serious investors will likely prefer the watches that come with the box and papers to help the watch retain its maximum value.
How to choose your first Rolex
You should take your time when visiting second hand Rolex South Florida sellers, as rushing a decision on a watch carries the risk of buying a fake or possibly overpaying for one of the luxury watches. Will this be your one and only Rolex? Or are you possibly going to start a collection? A Rolex is certainly a safe and very enjoyable investment, but you should not deprive yourself of the joy of trying on multiple models and visiting several different sellers. Allow yourself the possibility to be surprised, as many buyers wanting one of the more recent models have found themselves becoming attached to a fine vintage timepiece. The experience of buying your first Rolex is the one you always remember, and as long as you consult a reputed seller, you will not be disappointed with whatever model of pre owned Rolex in Boca Raton you ultimately settle on.