Heart-Shaped Pendants: Show Your Love
Give love and get love with heart-shaped pendants – it'll be love at first sight.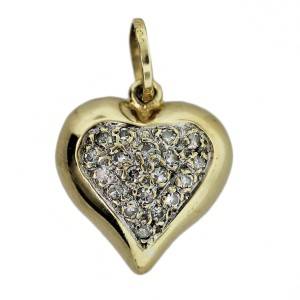 1.) 14K Yellow Gold and Diamond Heart Pendant
Buy this 14K Yellow Gold and Diamond Heart Pendant and your loved one will love you for eternity. This heart pendant adds a dash of modernity and can accent any stylish ensemble. The look of the yellow gold is stellar and the price point for a luxury item like this is incomparable. Show your loved one just how much you love them by buying this heart pendant.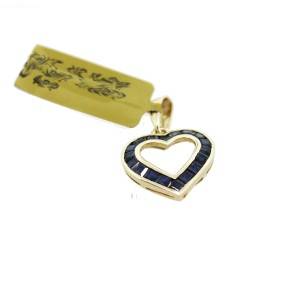 2.)  14K Yellow Gold and Sapphire Heart Pendant
This Sapphire Heart Pendant is an amazing representation of your love for your loved one. It's an elegant, classically gorgeous statement piece. This heart pendant features diamonds and princess cut sapphires that sparkle in the light for a high-impact look.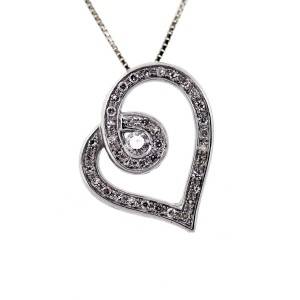 3.) 10K White Gold and Diamond Heart Pendant
This heart pendant will become an instant favorite and will be an adorable addition to your loved one's jewelry collection. The heart pendant also comes with a box link chain to complement the open, swirling design. It will elevate any outfit, which makes the piece well worth the investment. Your loved one will not stop thanking you once she receives this treasured pendant that will keep her smiling for weeks on end.