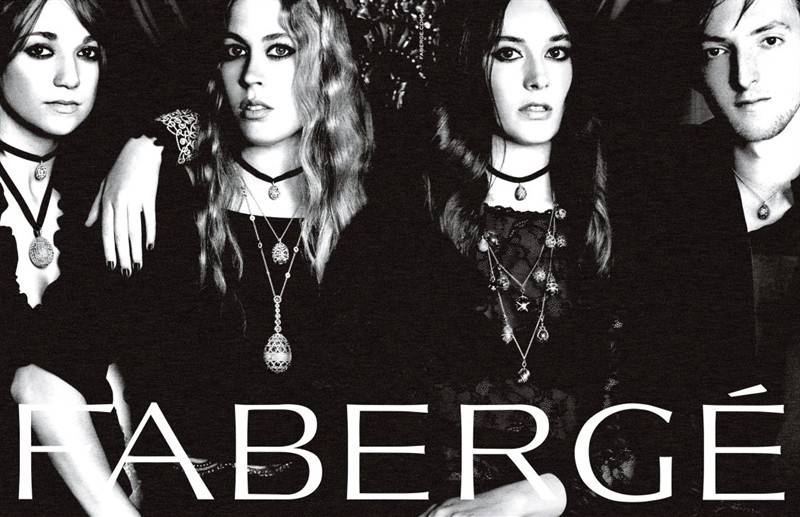 In Faberge's S/S 12 ad campaign was showcased on Josh Faberge, Melanie de Pouqueville, Nina Flohr and Sophia Flohr.
Featured in the shots are coveted pieces from the jeweler's latest collection at the time, Les Favorites de Faberge: ZenaIde Sapphire Egg Pendant Locket, Oeuf Cadeau Egg Pendant and Oeuf Matelasse Diamants Egg Pendant.
All of Faberge's pendants have a timeless quality about them and the pendants featured in their S/S 12 campaign were nothing short of fanciful and ornate.  Simply execute a beautiful look that pays homage to the essence of Faberge's eggs with something that will touch your heart.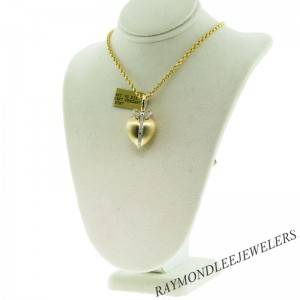 Physically and emotionally, Raymond Lee Jeweler's Vintage 14K Yellow Gold and Diamond Heart Shaped Pendant will touch your heart. Fall in love with its modern-meets-glamorous aura than can balance any day or evening ensemble. This knockout pendant features an enhancer clasp and is a luxurious piece you will covet with every ounce of your soul.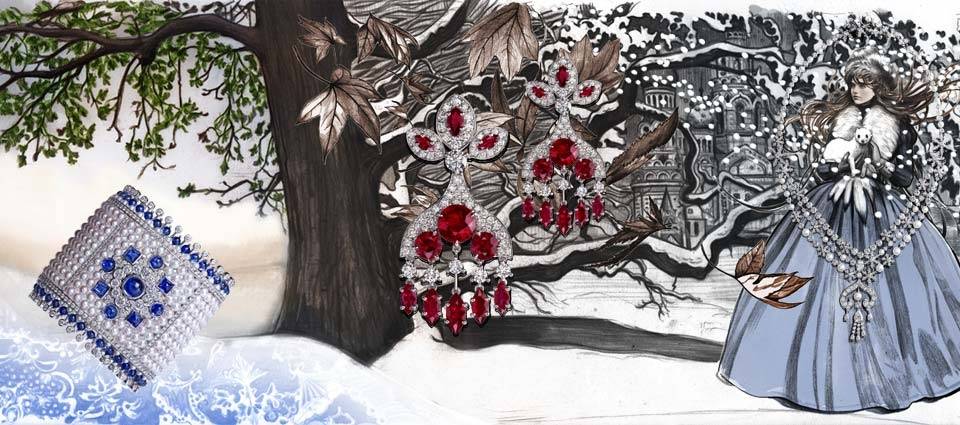 According to Faberge, Les Saisons Russes is the new high jewelry collection by Faberge evoking the rhythms of the Russian seasons. This collection focuses on the well-defined seasons of the year, each with its own celebrations and rituals, an ode to the rhythms of nature that shaped the Russian lifestyle, the leisured luxury of country estates, and the glittering splendor of winter balls. The jewels, in true Faberge style, demonstrate an intuitive interplay of rare colored precious gems, diamonds and pearls with superlative hand artisanship, to capture and reflect the changing light, colors and atmosphere of each season.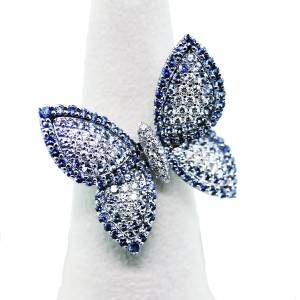 Shop Raymond Lee Jeweler's 18K White Gold, Diamond and Blue Sapphire Butterfly Ring to get a taste of the latest Faberge collection in your jewelry drawer. This lust-worthy ring will remain the focus of all of your ensembles, as it will flawlessly adorn your finger. It is utterly luxe with a subtly edgy vibe that you will love. The dark and light blue sapphires will make all of your ensembles standout and it will be the one jewelry essential that will make you regret it, if you don't get it.