Emerald Cut Engagement Ring Eye Candy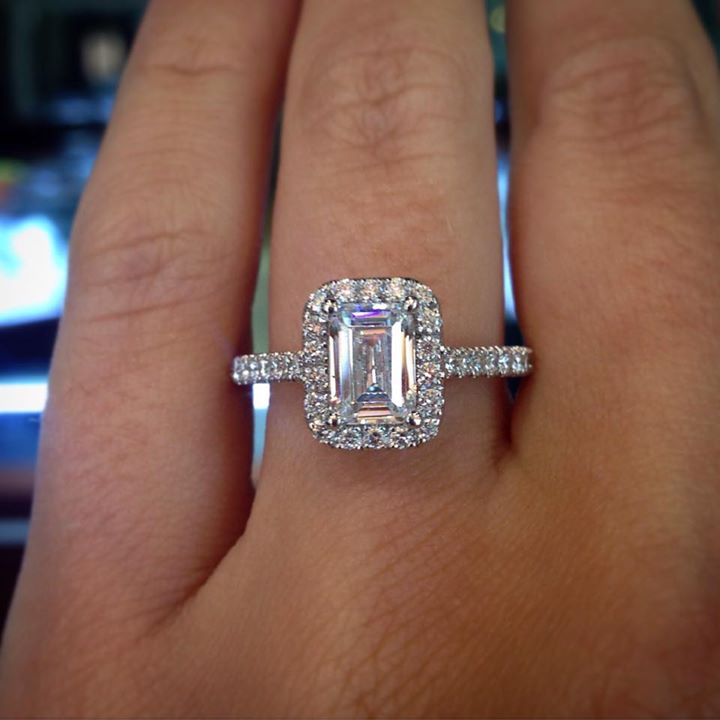 Emerald cut engagement ring daydreams whisked us away today. With all the excitement surrounding the grand opening of Diamonds by Raymond Lee, our thoughts and attentions have been tunes near exclusively to all our favorite designer engagement rings lately. Can you blame us?
But a fabulous emerald cut engagement ring never fails to catch our attention. And while we adore our designer settings, it's not too often we get to set them with emerald cut diamonds. Why?
Well it's certainly not for lack of creativity or availability! Our designer settings, like Tacori, Verragio, A. Jaffe, Simon G., and even Henri Daussi all lend themselves beautifully to emerald cut modifications (most settings are made for round or princess diamonds.) And those settings designed specifically for emerald cut diamonds? Well, they're pretty mesmerizing.
But, like the emerald cut itself, there's something that just stands out about simple elegance. Emerald cut diamonds, with their large tables and sparse facets, have nothing to hide. They're up front and unapologetic about their beauty – otherwise you'd need to re-cut the diamond into a fancy shape to better hide inclusions and color.
It takes a special diamond to warrant an emerald cut, so before the diamond cutter ever works his magic, these diamonds come with inimitable confidence. Once cut, they demand more of their admirers. Better color grade and clarity grade, but also higher carat weight. Emerald cuts simply look better, bigger.
So today, we're setting aside our ongoing obsession with our stunning designer engagement ring settings to show off a few rings that absolutely require all focus on their center stones. And there's no other shape that commands attention quite like an emerald cut engagement ring.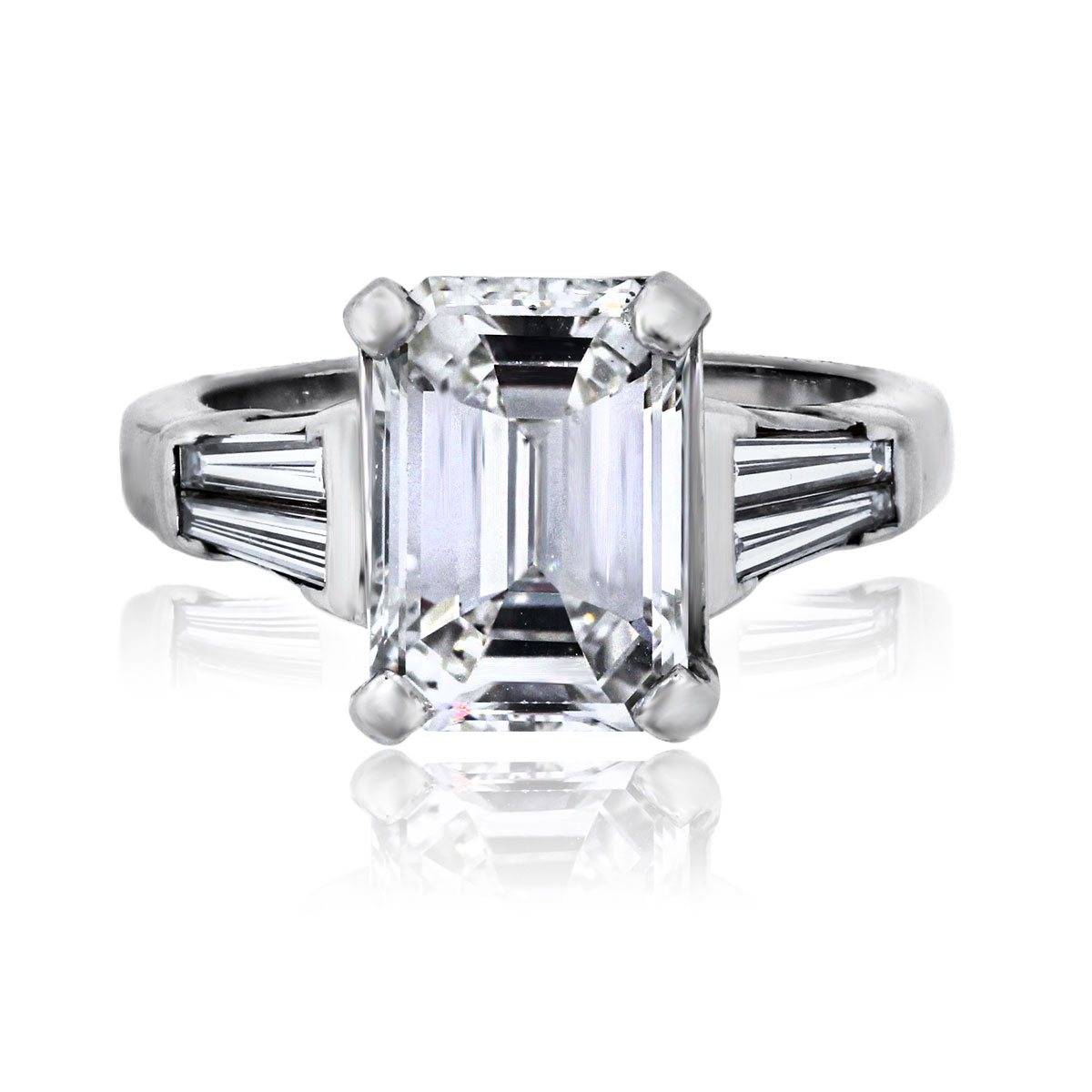 Click here to shop
Up first, this beautiful three stone emerald cut engagement ring. It features a 3.02 carat emerald cut, I in color and SI1 in clarity. The side stones – lovely tapered baguettes – add another .60ctw to this classic 14 karat white gold setting.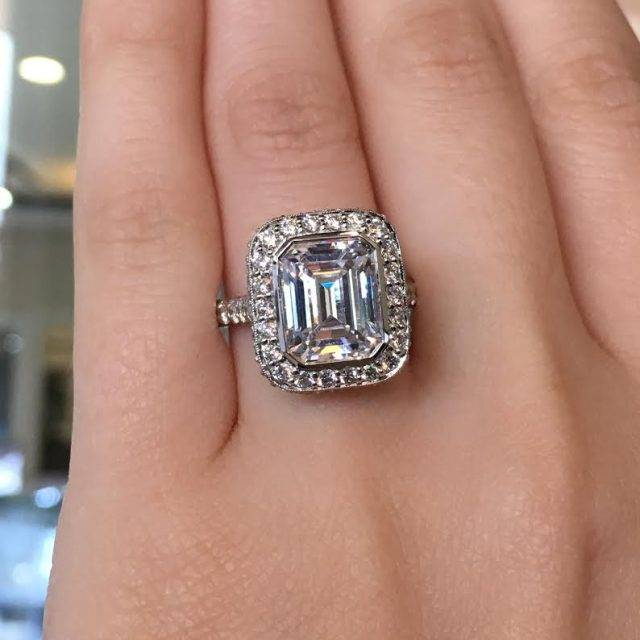 Click here to shop
This Tacori RoyalT setting is shown here with a gorgeous emerald cut diamond style. The setting features 1.77 carats total of round brilliant diamonds G in color and VS in clarity set in platinum.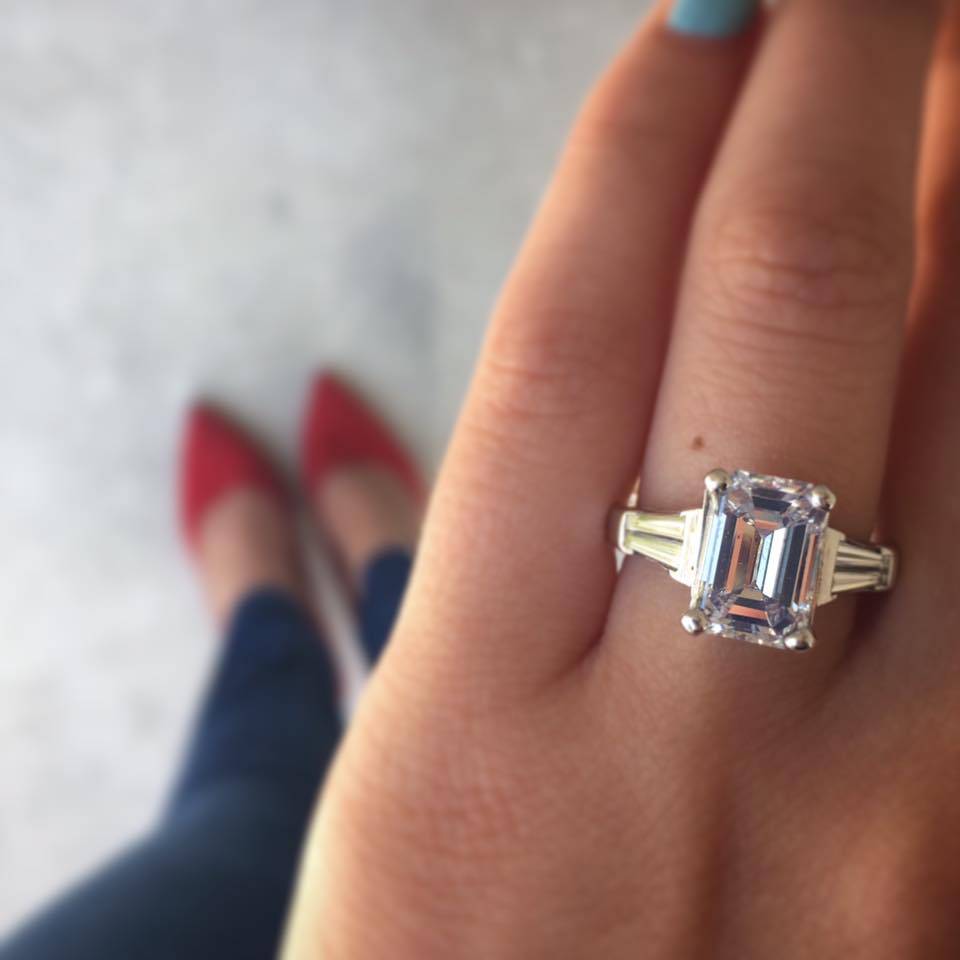 Click here to shop
We had to show off this 4 carat emerald cut. It's a warm L color, VS2 clarity set in platinum. The baguettes add .58ctw of G color, VS clarity diamonds to the four prong setting.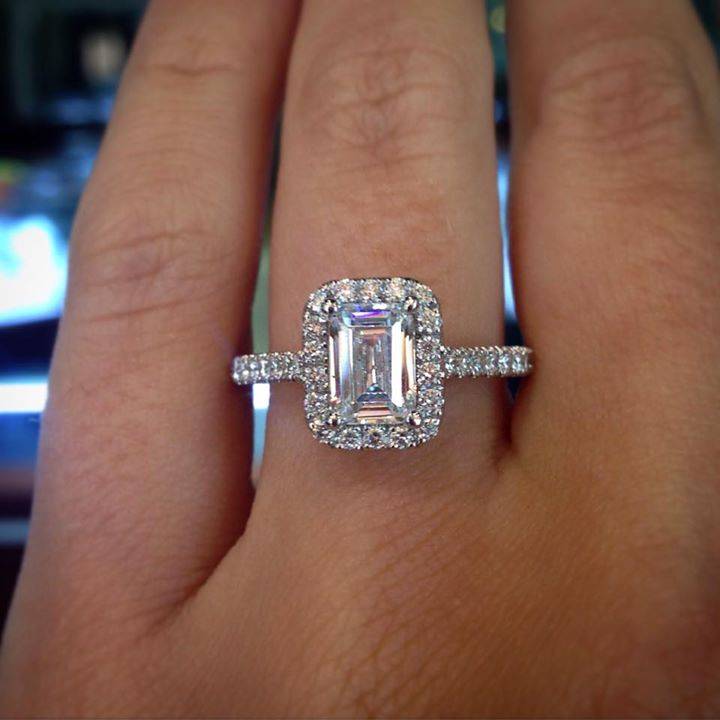 Click here to shop
This pretty, perfect Uneek setting has a hidden gallery of rose gold that adds warmth to all the sparkle. The accent diamonds add approximately .45ctw to this classic halo style.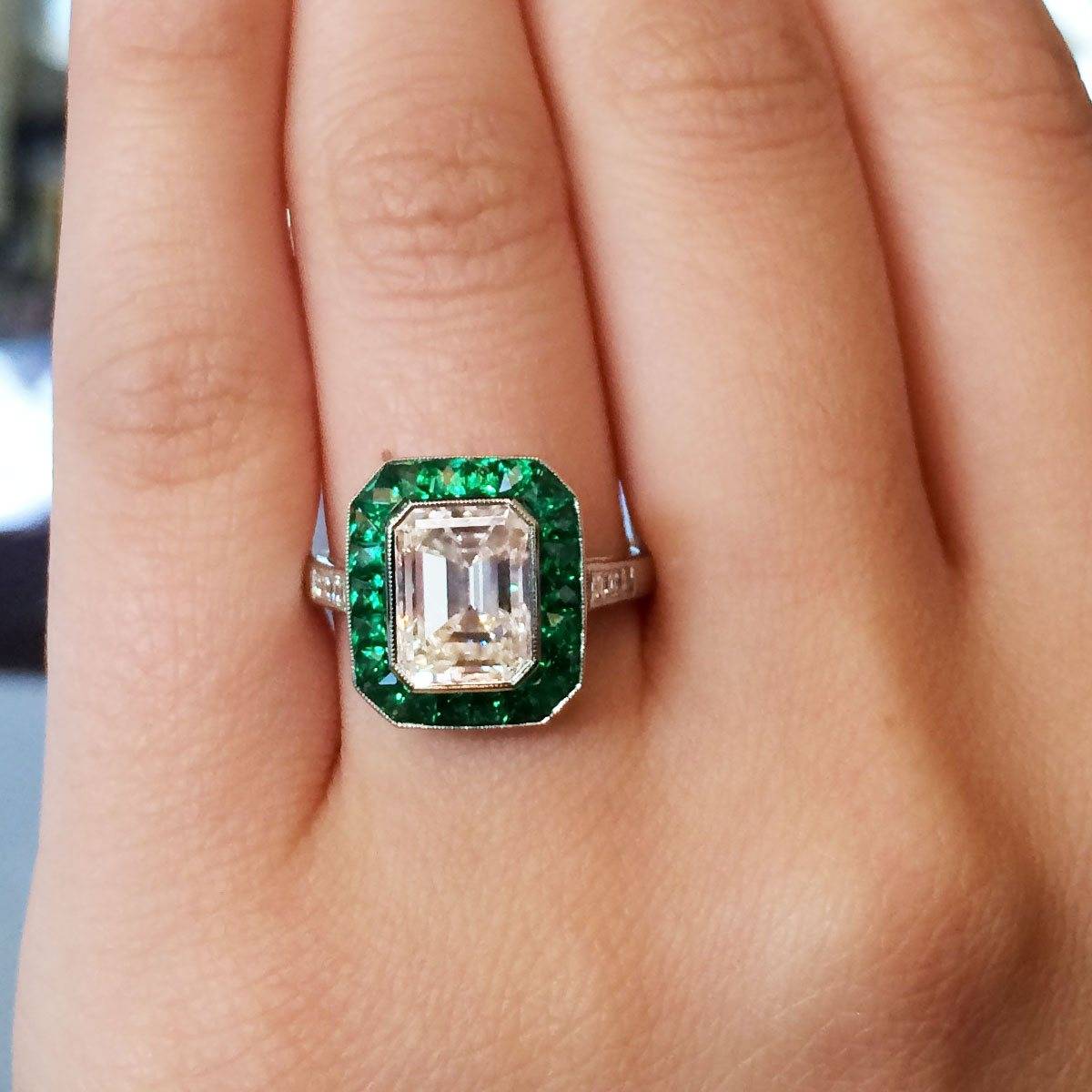 Click here to shop
Finally, we're adding emeralds on emeralds. The only possible way to improve an emerald cut diamond is to add actual emeralds to the mix. This style is one of our favorites – so much so that we created a few different editions of this ring. This one in particular features a K color, VS2 clarity emerald cut diamond weighing 2.51 carats. The emeralds add .75ctw of green brilliance to the setting. But wait! To round things out, there's another .14ctw of Asscher cut diamonds on the ring's shanks, all set in platinum. Perfection!
To see more of our favorite emerald cut engagement rings, follow our Pinterest board!