A Legendary Collection: Elizabeth Taylor Bulgari Jewelry Showcase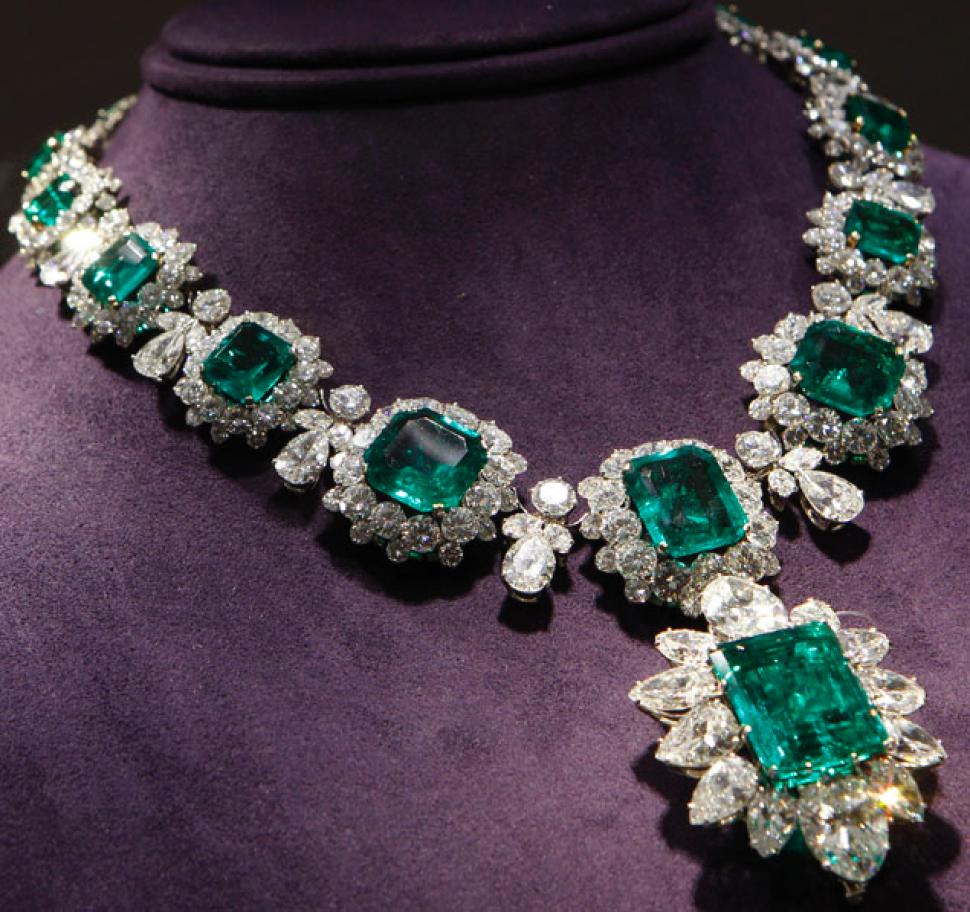 Few celebrities were as iconic and effortlessly elegant as Elizabeth Taylor. Her beauty was world-famous, as was her taste in jewelry, which she often received from her equally famous beaux. Though she passed away just a few short years ago, her legacy prevails, especially when it comes to her collection of stunning gems. You can now see that gorgeous treasure trove on some of today's most beloved actresses and celebrities — such as Julianne Moore and Kate Walsh — thanks to Bulgari's high-priced acquisition of the late screen siren's collection and the company's red carpet exhibition of it. Here is a highlight of the magnificent, and nearly priceless baubles at the Elizabeth Taylor Bulgari Jewelry Showcase.
The Emerald Necklace
Liz loved emeralds, and hubby Richard Burton often gifted her with pieces utilizing this rich, forest green stone. You'll recognize this beautiful and decadent emerald and diamond necklace, with matching earrings and bracelet, from when she was filming Cleopatra. She confidently wore the pieces often, like a queen.
The Snake Bracelet Watch
Edgy, unique and fiercely fashionable, the snake bracelet watch is one of the most playful items in the collection. Made of diamonds, emeralds and gold, this curious creature is ready to rear up and bite you, though the functional watch inlaid in the mouth of the serpent makes it unlikely to sting.
The Sapphire Sautoir
One of the most famous pieces in the entire collection, this geometric patterned pendant of sapphires and diamonds commanded almost $6 million at the auction. Another gift from Burton, this stunning necklace was one of Ms. Taylor's favorite presents, and she wore it often in photo shoots.
Elizabeth Taylor's extremely refined taste in jewels was legendary, and with Bulgari's reacquisition and exhibition of some of the most fascinating, expensive and singular jewels in existence, then you may finally see, in person, what the fuss is all about.
Ashley B for Raymond Lee Jewelers, premiere fine jewelry and luxury watch boutique and buyer.