Is There a Difference Between Antique Jewelry and Vintage Jewelry?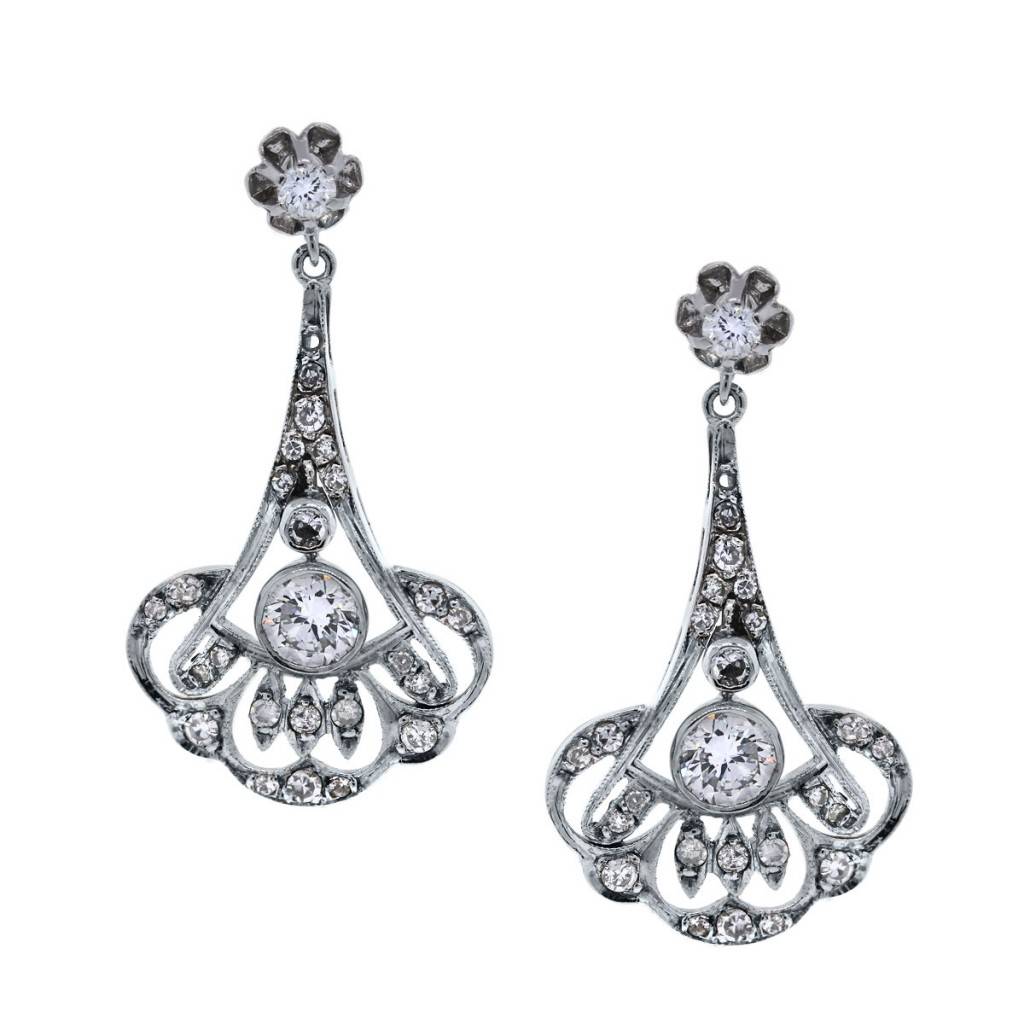 The terms vintage and antique are often used with the same meaning; however, there is a distinct difference between the two, especially when it comes to vintage jewelry. The primary difference between antique jewelry and vintage jewelry is the age. The materials used in making the jewelry are a good indication of the era of the piece. An antique piece of jewelry is one that is older than one hundred years, whereas vintage jewelry is typically pieces that are over twenty years old. When distinguishing between the two periods, one common way to determine the age is by the stylistic period of the piece.
Styling Eras
The styling eras for jewelry that is considered an antique or vintage piece include:
Georgian (1717-1837)
Early Victorian Romantic (1837-1855)
Middle Victorian Grand (1856-1880)
Late Victorian Aesthetic (1885-1900)
Arts and Crafts (1894-1923)
Art Nouveau (1895-1915)
Edwardian (1901-1915).
The styling era for vintage jewelry is from 1915 to 1960, which include the art deco and retro periods.
Rare Pieces
Determining the value of either antique or vintage jewelry depends on the materials used to make the piece as well as the gemstones included in the jewelry. Jewelry pieces from the Georgian through the Late Victorian Aesthetic are extremely rare and difficult to find, therefore they are typically the most expensive pieces.
Designs
Pieces of jewelry from the Arts and Crafts styling period are slightly difficult to find and they are usually found at auctions and estate sales. Pieces from this time period were made with brass, silver, copper, gold, enamel, glass or amber with a variety of intricate designs. Art Nouveau jewelry was made with designs of insects, flowers or ladies faces and the materials used were glass, amber, tortoiseshell, ivory, gold, horn, gilt or silver. Edwardian jewelry was made in elegant styles from the finest materials, such as white gold, platinum or yellow gold and gemstones, including rubies, sapphires, emeralds and diamonds.
Selling Jewelry
If you are considering selling your antique or vintage jewelry, it is important to do your homework before selling. By doing a little research, you will have a better idea of the period in which your jewelry was made, the type of material it is made from and an estimated value. There are a number of things to look for to help determine if your piece is an original from the era you suspect it is from. The best place to start is by comparing your jewelry pieces to pictures of similar jewelry of the time period. A local jewelry store will also be able to examine the jewelry and provide you with an approximate date when it was made as well as an approximate value.
Whether you own antique jewelry or vintage jewelry it is important to keep the jewelry in good condition. Avoid using harsh cleaners on antique or vintage jewelry, because it may damage the precious metals and/or gemstones as well as scar any designs, which can significantly devalue the piece. Always keep your antique jewelry and vintage jewelry in soft cloth coverings and stored in a safe place. It is also important to keep in mind that while attempting to value your jewelry there will usually be a difference between the value for insurance purposes and the price you will receive when selling the jewelry.