You have to admit: your birthstone really does encompass various qualities of yourself. Isn't it fitting that there are three different December birthstones Tanzanite, Turquoise and Zircon to encompass the varying personalities and attributes that December babies have to offer.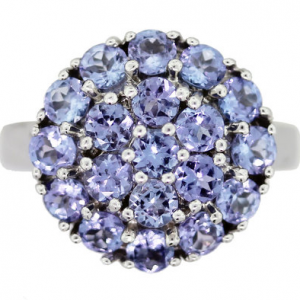 Tanzanite is one of the more recently discovered gemstones dating back only to the late 1960s. Discovered in and named after Tanzania, it is still believed that this is the only place in the world to find tanzanite. Colors are usually between the spectrums from blue to purple, but the rich violet-blue variety is the most prized. While it was originally a substitute for a more expensive Sapphire gemstone, Tanzanite, today, is valued more for it's consistent clarity, brilliance, and beauty. Check out more information about this light Tanzanite ring here.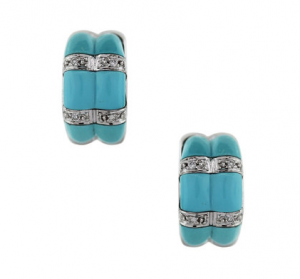 Turquoise is a hot color this winter! Being paired with blacks, silver and browns, it's more fitting than ever to rock your birthstone this winter. Turquoise is one of the oldest known gemstones with literary references dating back to the 13th century. The stones range in color from greenish blue to a sky-blue shade—and everything in between. Though greenish-blue turquoise is among the most popular in fashion right now, all shades are equally available and plentiful from varying regions in the world. More information about the amazing Turquoise, white gold and diamond earrings pictured can be found here.
Zircon is the more versatile of the December birthstones. While it's found in a vast array of colors, the most popular are blue, yellow, orange and a colorless stone. The colorless varieties were used as diamond substitutes in the past.
"Folk wisdom grants zircon the power to relieve pain, whet the appetite, protect travelers from disease and injury, to ensure a warm welcome and to prevent nightmares guaranteeing a deep, tranquil sleep."
The only thing these stones have in common are their representation of the December birthstone and their blueish hue. All unique and gorgeous, choosing the most suitable birthstone for you, in December, is as easy as alternating between all three stones!