Attention all wonderful followers of the Raymond Lee Jewelers Instagram: now is your chance to win a FREE f-r-e-e David Yurman gold, silver and diamond bracelet.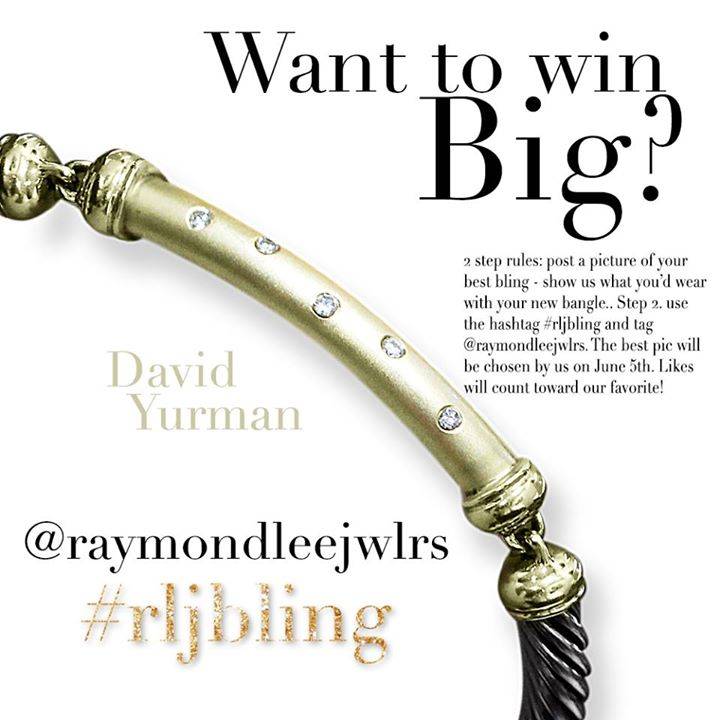 If you don't follow us on Instagram, you're missing out! It's where we post our newest, hottest pieces. Sometimes it's the only place we can share a quick snap of a customer's piece before it walks out of our store forever (especially when it comes to hot ticket items like Cartier nail bracelets or new Rolexes!) It's a glimpse into our lives behind the scenes & beyond the bling…although trust us, there's a lot of bling!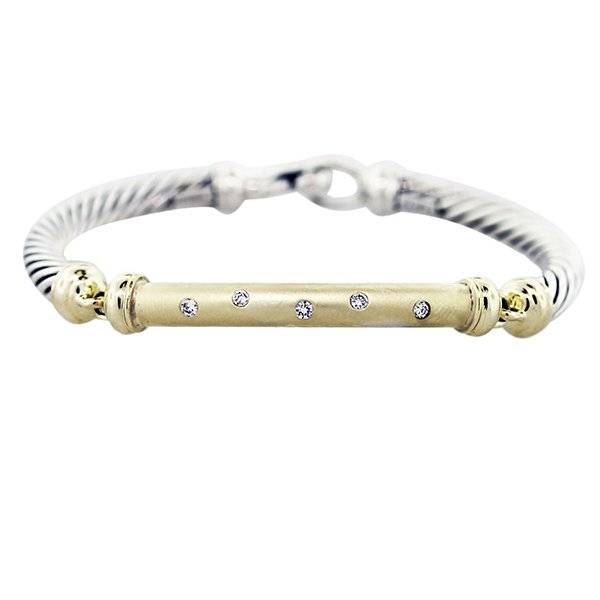 So to celebrate all that bling, we've decided to share the wealth.We're giving away this 14kt yellow gold, sterling silver and diamond David Yurman bracelet. It's easy to enter – snap a picture of how you'd wear this bangle. Show us all the new jewelry friends it would make on your wrist, show us how you'd stack it, show us how it would perfectly complement your engagement ring, or show us how empty your wrist is without it! Just tag @raymondleejwlrs and use #rljbling so we can see you.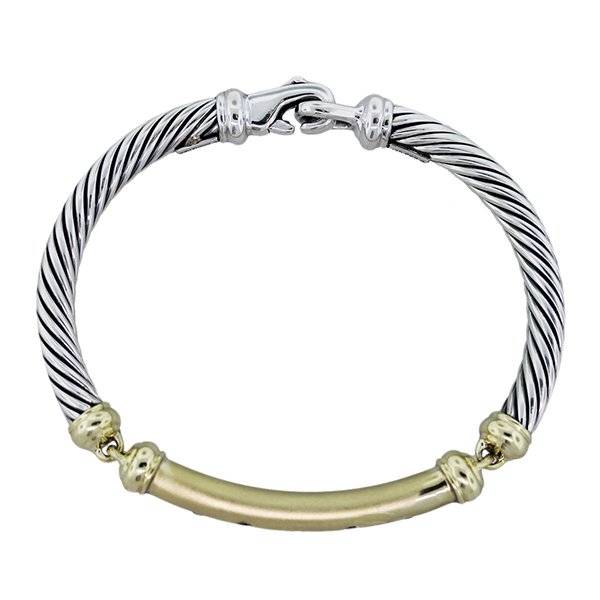 The winner will be chosen next Thursday (6/5/14) and we'll announce the winning shot on Instagram. We will definitely take "likes" into account, so make sure you hound all your friends to double tap your entry. May the best bling win!