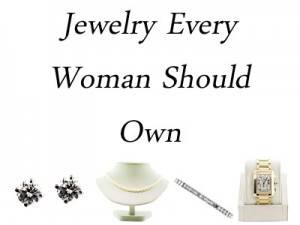 Every woman knows that a wardrobe is not complete without certain staples. A little black dress. The perfectly tailored suit. Live-in-them jeans. That special occasion dress that makes you feel absolutely stunning. But a woman's jewelry wardrobe is equally important. These are the pieces of jewelry every woman should own.
When building a jewelry collection, it's easy to buy the newest "It" piece from the hottest designer of the moment. And you'll likely naturally gravitate towards certain designer's aesthetics. But pay attention to what's trendy and what you truly love. Better yet if the two combine, and such is the case (at least for many ladies) with the David Yurman cable bracelet.
This iconic design by the classic American brand is instantly recognizable. And a designer piece is a necessity for every collection. But one of the greatest things about the cable bracelet (besides a sturdy presence on the wrist and simple beauty) are the endless options for customization.
Whether you choose your birthstone, or a simple color combination you love, the cable bracelet comes in unique designs. Do you prefer diamonds? Or something a bit more understated?
Any which one you choose, the David Yurman Cable bracelet is a true classic, and a beautiful addition to every woman's jewelry collection.
Related articles