Spotlight on: Bayco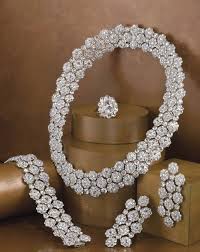 Bayco is a new name in the jewelry industry, but brings along old generational values. Amir Hadjibay began his dream of acquiring jewelry through trading woven Persian rugs, in exchange for beautiful gemstones.
Years later Amir relocated to Italy began to build a portfolio, by using his experience and contacts in the jewelry industry. After 25 years and two sons, Amir's dream of success is now being accomplished. Morris and Giacomo are partners in New York and they are CEOs at Bayco. They are definitely following in their father's footstep.
Bayco is built on the reputation of one man's determination, and a family that is committed to taking Bayco to the top. Bayco jewelry is a collection of both new modern day designs with a mixture of old traditional style jewelry. The combination of jewelry trend is influenced by many designers of unique and intriguing jewelry.
The first store Bayco opened was in Milan, after much success, Bayco opened a second store in Valenza. This was just the beginning. The business expanded in Indian and today Bayco is catering to the European sectors. With so many clients demanding a taste of fine jewelry Bayco is now operating in the United States.
The best way to describe the Bayco jewelry is simple. "It is jewelry for kings and queens" at least that is how most critics feel. Bayco's luxurious line of rings, necklaces and bracelets appeals to people of every level. The founders of Bayco had a lot of precious stones in their possession. They used these stones to create a unique custom design of their own.
Their inventive nature paid off and today Bayco is well known, around the world. Bayco jewelry collection features rare pieces, one of a kind jewelry made from diamonds, emeralds, rubies, sapphires and other precious stones.