Watch of the Week: Audemars Piguet Quantieme Perpetuel Automatique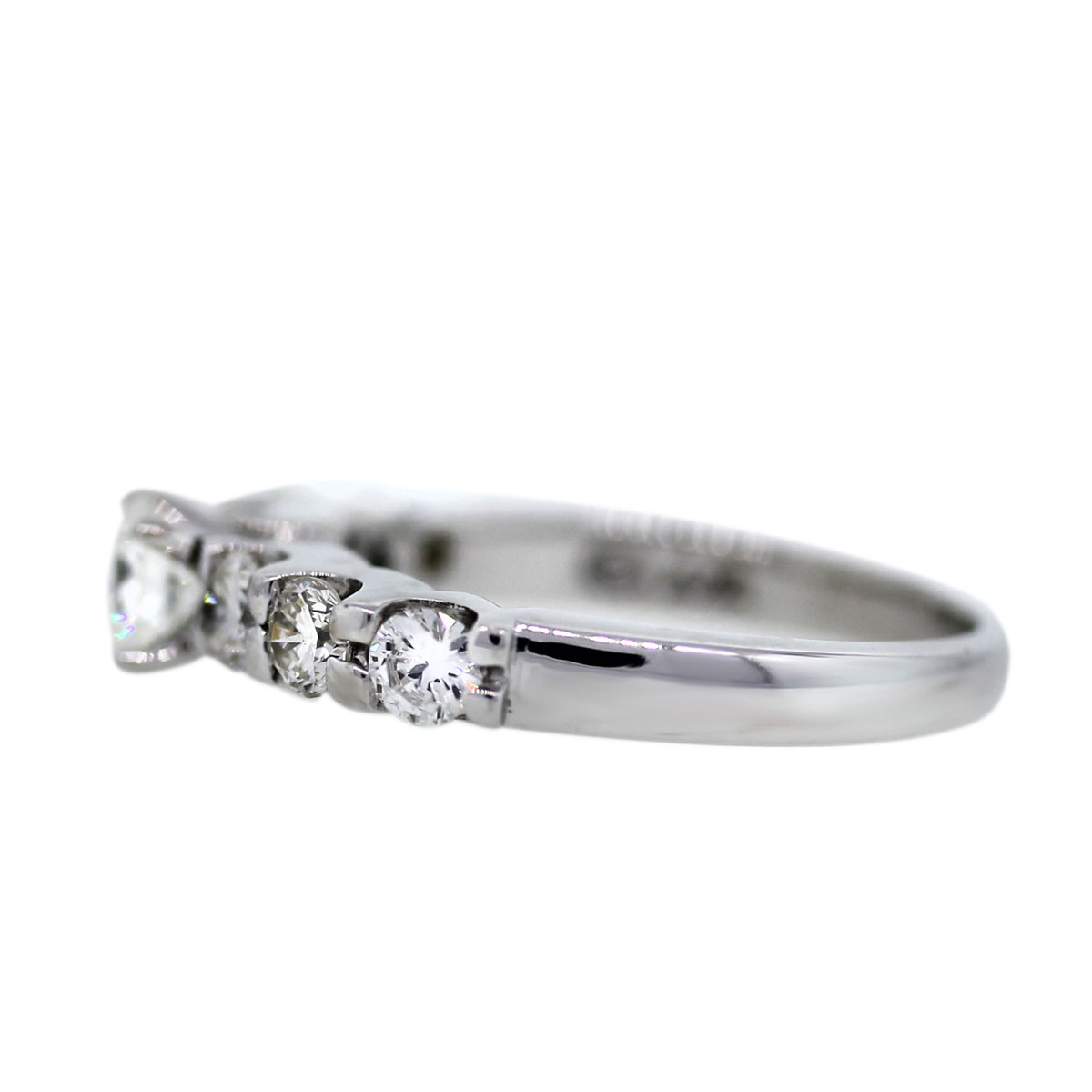 Every once in a while (alright then, a few times a week), we get a watch in the showroom that's truly a jaw dropper. Such is the case with this 18kt yellow gold Audemars Piguet Quantieme Perpetuel Automatique.
The first thing you notice about this watch is its flawless Midas touch. 18kt yellow gold as far as the eye can see, accented with immaculate black enamel markers and chronographs.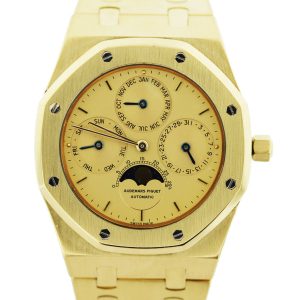 The gorgeous octagon Royal Oak case and signature hex screws bring the classic dial into the 21st century. The moonphase, chronograph and perpetual calendar look totally different on this watch than they do on a Perpetuel Automatique.
The chunkier case and more masculine shape call for an added dose of opulence to properly honor this watch, and 18kt gold certainly does the trick (have hex screws ever looked to elegant?) The bracelet, also solid 18kt, is a finely fitted work of art that would stand on its own even without the masterful timepiece.
A powerful automatic cal. 2120/2 – Basiswerk 2,120 positions movement keeps things moving, and the 18kt yellow gold case back is stamped with the signature Royal Oak. We just got this watch in, and had to feature it today – we're not sure it will still be here by the time our next Watch of the Week feature rolls around.