Since ancient times, coral has been prized as trinkets to behold and cherish. The Romans and Egyptians harvested Corallium Rubrum, a red coral found in the Mediterranean Sea. Nineteenth century English gentleman brought gifts of coral home to their ladies after traveling. Since those times, coral has been highly valued and used in jewelry and fashion.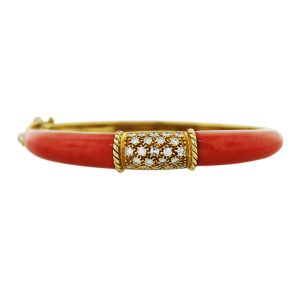 Today however, environmentalists and even jewelers are making the plea to stop harvesting coral. Campaigns have begun to protect red coral from over-fishing. Others are arguing that it should still be used but in a sustainable way.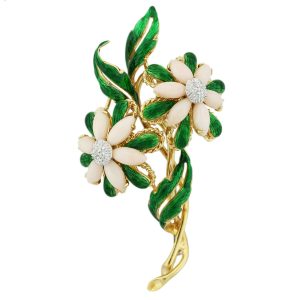 Scientists are not sure exactly how much the coral supply has been depleted. They are certain however, that the slow-growing coral reefs are dwindling in some known fishing zones. The Food and Agriculture organization of the United Nations has reported that the harvest of Corallium from the Mediterranean was down from 98 tons in 1978 to 38.9 tons in 2007. In the Pacific, the harvest was down to 12.8 tons in 2007 from 370 in 1966.
Precious black coral is now on the Appendix II list of the Convention on International Trade in Endangered Species. Although the sale of it is not banned, it is on a strict reporting program to ensure that the sell of it is not threatening the survival of the species.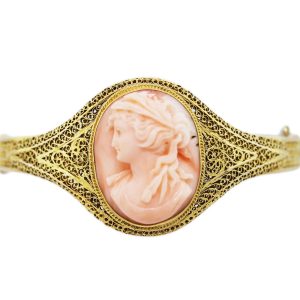 Tiffany's halted the sale of coral in 2002. Chief executive and president Michael J. Kowalski recently told a coral conservationist group that coral "popped up on our radar screen five or six years ago."
He followed up with an email stating, "Being broadly aware of the threats to coral from a variety of sources, and after speaking to a number of scientific experts and understanding the harvesting practices then employed, we concluded that the threats to pink and red coral were serious enough to adopt an appropriately cautious position."
One way to protect against the extinction of coral is to only purchase vintage pieces. There are some beautiful pieces, and it is a good way to help protect our precious resources.