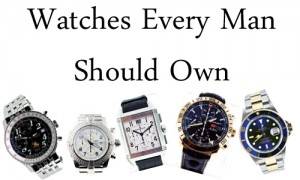 There are certain wardrobe staples that every stylish man needs to own: a classic blue blazer, the perfect dress shoe, a well-tailored suit – these are all givens. But as we've stated many a time before, no ensemble is truly complete without the finishing touches that elevate an outfit to refinement. More often than not, the final piece of the sartorial puzzle is a well chosen wrist watch.
A timepiece says a lot about its wearer, and we're here to make sure you're making the right statement. Join us in our series outlining the best choices for a fully rounded watch wardrobe with the timepieces that every man should own.
Once you've entered true watch-geekdom, the history of luxury timepieces can completely engulf you. And the hunt for a vintage timepiece is always worthwhile, in our opinion. However, if you're constrained by budget (or the time you can devote to scouring the internet for authentic vintage watches), a replica is an excellent choice.
Now, when we say replica, we're not discussing the fake Milgauss watches you'll find in a back alley of your nearest metropolis. We're talking about models inspired by their predecessors. Specifically, the Panerai Radiomir.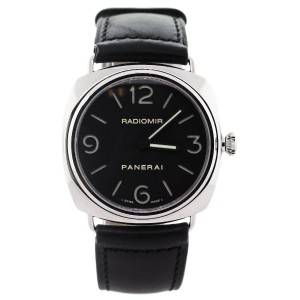 The Radiomir is a replica of the very first Panerai wristwatch, created for the Royal Italian Navy in 1938. It's characterized by it's cushion shaped case, easily legible dial, and wire loop strap attachments.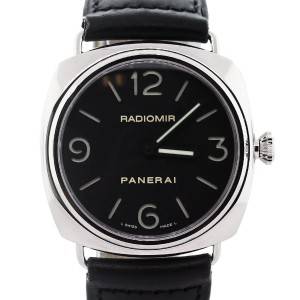 This used Panerai Radiomir features the black leather strap and black time only dial accented with stainless steel case and crown.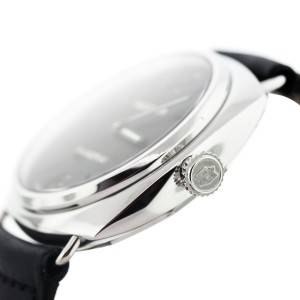 The precise movement is open for viewing thanks to a skeleton back, and the manual wind movement is certainly worth ogling.