If you're planning on popping the question in the near future, then buying an engagement ring is probably up there on your "to-do" list. These days, there are so many different styles of engagement rings that it can be overwhelming to choose one for your partner. To help you get started, however, take a look at this list of today's hottest engagement ring trends. If any of these seem to resonate with your partner's unique sense of style and personality, you might want to consider looking for a ring in a similar style.
Horizontal Settings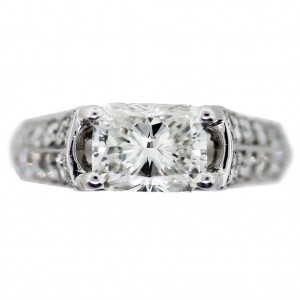 If your partner is all about big and bold styles (but maybe your wallet isn't), then a horizontally set engagement ring could be a great choice. Such a ring often features a simple band with one stone (typically a diamond) in the middle. However, instead of the diamond being set vertically, it's set horizontally to give it a larger appearance.
Floral Rings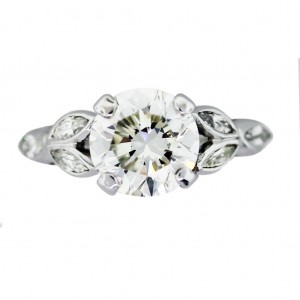 Another popular trend in engagement rings these days is that of the floral detailed ring. This style has more to do with the band than the stone; these bands are adorned with unique and lovely floral designs that add dimension to the ring itself. If your partner is a flower fan, why not consider a band adorned with engravings of her favorite types of flowers?
Vintage Rings
Vintage styles are coming back in more ways than one. This is especially true when it comes to engagement rings. For example, a popular vintage style is that of a small, delicate band with diamonds that have lace dripping. For inspiration in choosing a vintage ring, consider browsing styles that were popular in the Victorian era and early 1920s; you'll be sure to discover some unique options that you may still be able to find in jewelry stores today.
Colorful Stones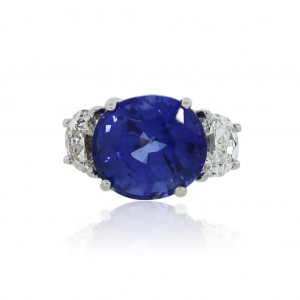 Believe it or not, engagement rings aren't all about the diamond anymore. Instead, many women have come to prefer a splash of color in their jewelry, such as a bright blue sapphire stone or a majestic green emerald. If you'd like to stick with the traditional diamond as the stone in your partner's engagement ring, you can still add a pop or color by surrounding the diamond with colorful gemstones.
Cushion-Cut Diamonds
If you're sure your partner would prefer a traditional diamond in her engagement ring, that doesn't mean you can get creative with it. In fact, there are all kinds of different cuts of diamonds that can create an interesting and beautiful look on any band. The cushion-cut diamond, for example, is quite popular these days. Such a cut can even give the appearance of a larger diamond without as high of a price tag, so it's definitely something to consider if you're on a budget.
Selecting an engagement ring can be an exciting yet overwhelming task. By having at least a small idea as to what you're looking for when you approach your jeweler, you'll have a better chance of finding the perfect ring for your loved one in the least amount of time possible. From there, all that's left to do is plan the proposal!