It was 2005. Terrence Howard was nominated for an Oscar for his role in Hustle & Flow. From there he increased he stature when he played War Machine in Iron Man. Everything was looking good for the handsome star with the laser green eyes. Then it seems things got a bit dicey. Okay, things got a LOT dicey.
Howard had a much publicized contract dispute with Marvel. It didn't turn out well for the actor as he was replaced in the sequel. He recorded what was called an "urban country" album that went nowhere. Then along came his messy divorce. He accused her of extortion, she accused him of violence and it was oh, so very ugly.
Things may be coming around for him though. Soon his acting career will take roots again with roles in Dead Men Down, and The Company You Keep. What really caught our attention was what he said in a recent interview in GQ.
Seems Terrence has some hidden skills in chemical science. It has led him to work with an organization called SCIO. In the interview Howard says he and SCIO are working on growing…diamonds!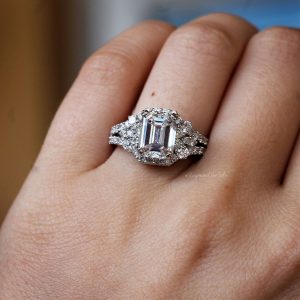 Turns out he has some patents for diamonds including some related to what he calls harmonic fusion. He is so serious about this new venture he is apparently willing to give up his acting career to pursue it.
Howard feels these cultured diamonds are better than natural stones because they do not have the inclusions of a natural diamond. It remains to be seen how the public will react to his upcoming two film roles and in his new role as entrepreneur/alchemist. It is clear though, that Terrence Howard is coming back.
Raymond Z for Raymond Lee Jewelers, premiere fine jewelry and luxury watch boutique and buyer.