Famous for his retro style and brilliantly colored baubles, the handcrafted jewelry of Seaman Schepps has been popular since the 1930s, especially among such notable celebrities as Katherine Hepburn and Andy Warhol. You'll instantly recognize his asymmetrical pieces for their unflinchingly eye-catching design, whether made from classic diamonds and sapphires or pedestrian materials like seashells and sandalwood. Adored by life-loving starlets, the collage-like jewels are placed playfully free form on bracelets, earrings and brooches for an ecstatic effect that's as popular today as it was in the 30s.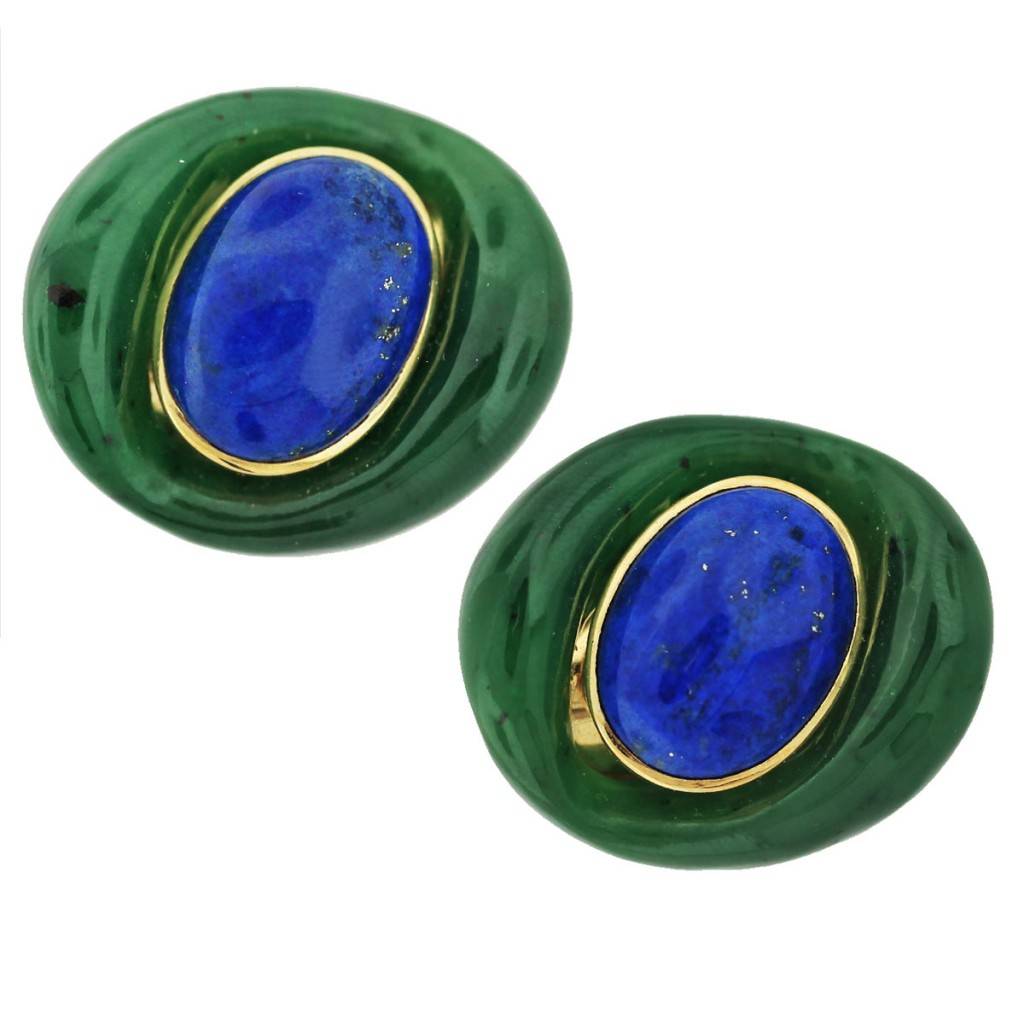 A Bumpy Road to Success
Dropping out of school at the age of 14, Seaman Schepps didn't at first appear to have a very bright future. He traveled to California for a spell before returning to New York in the 20s. He opened and closed a few retail shops before realizing he had an innate knack for jewelry design, despite no formal training.
Though the retro style, audacious colors and gaudy size of these handmade accessories weren't wholly original, the singular layout of the creations, as well as the inspirations behind them, offered a refreshing new take on the fashion. Once he started down this path, he never looked back.
Selling Accessible Glamour
In many ways unbelievably universal, the unconventional candy-colored baubles made with affordable components are as beloved among heiresses and royalty as by fashion-forward city girls. The combination of down-to-earth materials and over-the-top splendor ensured his success for decades to come.
Though Seaman Schepps no longer creates pieces himself, having passed away in 1972, his eponymous brand — now helmed by Jay Bauer and Anthony Hopenjam — reissues prominent items to continue his legacy, while also carefully designing collections inspired by the originals, which keep closely to his unique traditional style. And, if the modern options don't thrill you, the vintage pieces often go up for bid at major auction houses.