Luxury Push Presents That Last a Lifetime
Push Presents
The popularity of push presents has risen over the years among expecting couples. For those unfamiliar with the new phenomenon, a push present, also known as a push gift, is a token of sentiment a partner gets the mommy-to be in light of their impending bundle of joy.
Push gifts can be given before or after the baby's arrival – even in the delivery room. A new baby is as priceless a gift as one can get, truly! There's no shame, however, in acknowledging every brand new mom's hard work with an additional shiny reward in the form of jewelry. Gold medals are also acceptable.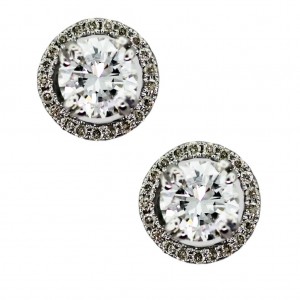 Jessica Simpson is the most recent notable recipient of a few beautiful baby baubles for the birth of her daughter this summer. The fashion mogul's fiancé wowed her with $30,000 worth of jewelry that included a band, engraved with the date of their little girl's birth, along with a matching platinum necklace and bracelet set complete with massive amethysts.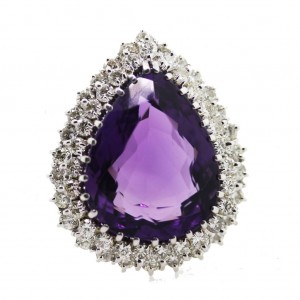 The celebrity push present trend doesn't stand alone with Simpson though. Nick Cannon dazzled his pop icon wife and mother to his twins, Mariah Carey, with an engraved necklace, studded with diamonds and pink sapphires. Katie Holmes's blockbuster honey, Tom Cruise, gifted her with 18-karat gold Cartier Love Bracelet and Rachel Zoe sports a classic 10-carat Neil Lane diamond ring from hubby, Rodger Berman.
The best push presents are ones that can be worn forever and work with a multitude of styles. Classic combinations of gold and diamonds will not only get miles of wear but are forever en vogue. Classic diamond studs and pendants are great options for moms as they not only dress up casual looks but are timeless and beautiful. Of course, a colored diamond or birthstone are also perfect inclusions to any push gift and will always remind mom of her precious new arrival.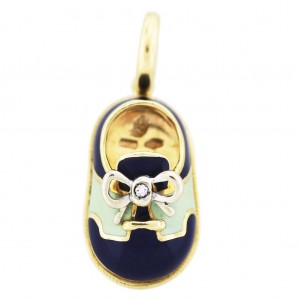 It's more common for a new mom to receive a push present but that doesn't mean a doting dad doesn't deserve some bling as well.  In fact, a new trend among couples is an exchange of gifts. You are, of course, in this together and pregnancies, and often birth, are just as exciting (and draining) for that special guy in your life. A two-tone Datejust is a classic too; destined to become an heirloom, Dad can someday gift this to his new son.
Dad might not mind helping out as much with those 2 am feedings if he can check the hour on a classic time piece. Engraving with your new baby's birth date is the perfect addition to an already stunning push present for dad.